Welcome to our latest edition of the China Top Media Insider. Today we're going to take a look at the latest feature WeChat is adding to its messaging product. We'll also look at Alibaba's plans to invest in popular long-form video platform MangoTV, and Bilibili's new platform dedicated to influencers and their agencies. Plus, we'll talk a bit about Tencent's latest financial results. Ready? Let's do this.
1. WeChat adds in-chat hashtag feature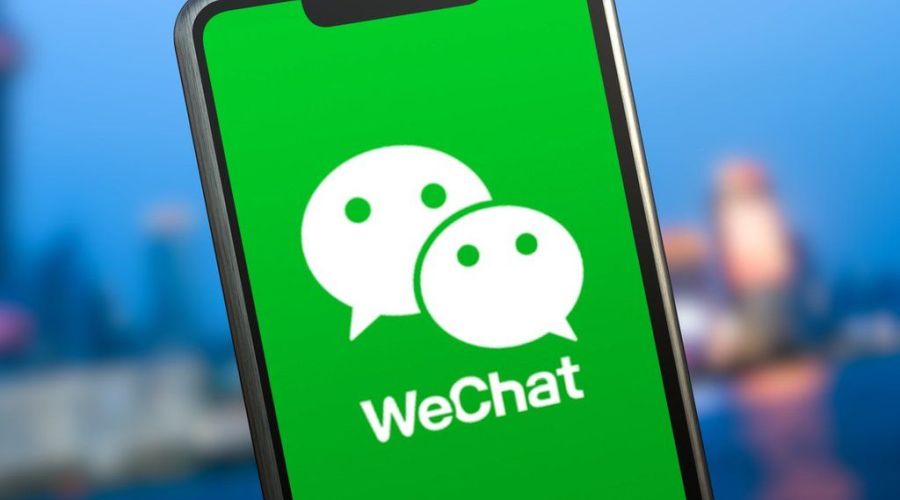 WeChat has just released a new feature that allows users to use hashtags in messages. These hashtags can send users to the "Channels" section on WeChat where they can learn more about the topic mentioned in the hashtag.
Here's an example – a user types a hashtag in chat:

Other users in that individual or group chat can tap the hashtag and go to the "Channels" section on WeChat: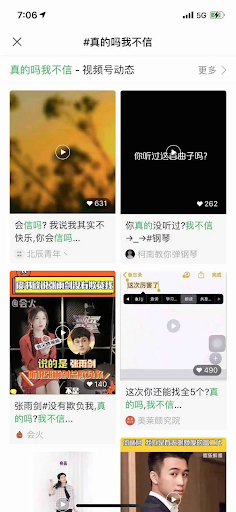 While some users found the new feature a bit confusing, it might be an early version which is probably going to be improved over time – in China, it's a relatively well-known fact that WeChat tends to prioritize research and development first, resulting in interesting but not exactly user-friendly features (not at first, at least).
This move looks to position WeChat's "Channels" section as a key destination for its massive userbase, and become an even bigger gateway for information and entertainment. Driving this many users to a monetizable section should also be a great move not just for WeChat but also for its advertisers. Read more about this new hashtag feature on 36kr.com (Chinese).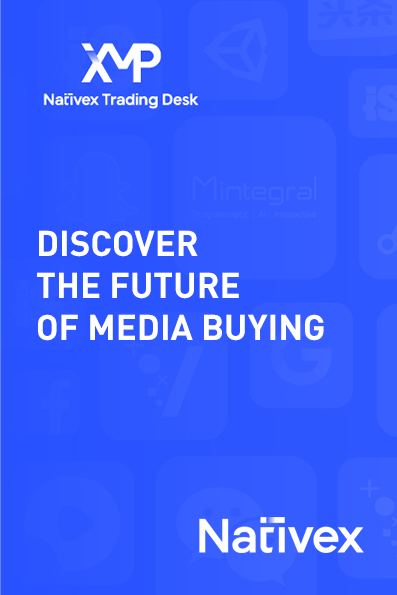 Introducing XMP by Nativex, the first multi-channel media buying tool that connects top platforms in China and the West. Get your 30-day free trial today!
1
30-DAY FREE TRIAL
⟶
2. Alibaba is investing in MangoTV

Last time we mentioned that Tencent was looking to acquire a stake in Baidu's video platform iQIYI. It looks like iQIYI is not the only major video platform to be courted by Chinese tech giants. Mango Excellent Media, the parent company of popular Chinese long-form video platform MangoTV, has just received a bid for a 5.26% stake in the organization from e-commerce and tech giant Alibaba.
Unlike rival platforms like Tencent Video (owned by Tencent) and iQIYI (owned by Baidu), MangoTV was the only major long-form video platform in China to make a significant profit in the last year. As we mentioned last time, production costs increased while profits couldn't keep up, giving MangoTV an edge since they were able to secure broadcasting rights for popular TV shows at relatively lower prices.
With this move, Alibaba is entering a high-stakes battle against Tencent and Baidu, so this should be beneficial for users and advertisers alike. Read more about Alibaba's investment in MangoTV on 36kr.com (Chinese).
3. Bilibili launches a dedicated platform for multi-channel networks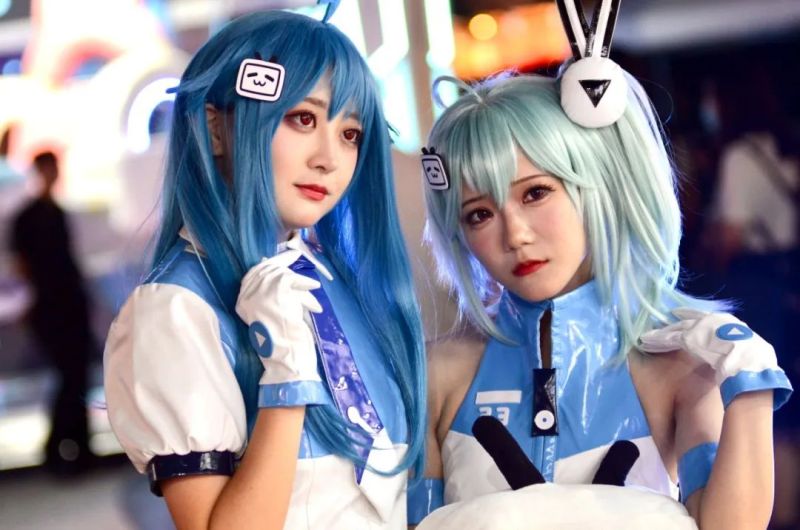 Bilibili, also known as "the YouTube of China", has just announced the launch of its own platform dedicated to multi-channel networks (MCNs). These MCNs are extremely important as they are the agencies that sign and represent influencers (or KOLs), which are extremely popular in China.
Thanks to this new platform, MCNs will be able to manage the partnerships between the KOLs they represent and Bilibili. Other popular short-form video platforms have already taken steps to incorporate KOLs into their business plans – for example, Douyin's parent company ByteDance launched a KOL-matching platform called XingTu, while Kuaishou created a new live-streaming HQ to work more closely with KOLs. This means that Bilibili is looking to capitalize more on its KOLs which should make this platform even more popular for mobile advertisers in the future. Read more about Bilibili's new platform on WeChat (Chinese).
4. Tencent announces H1 and Q2 2020 results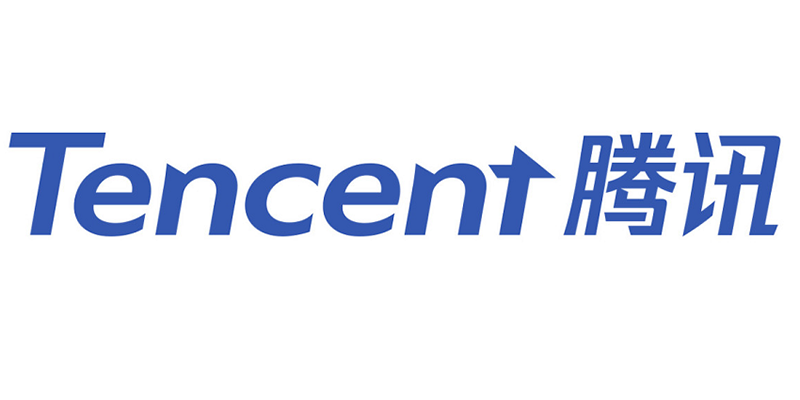 Chinese tech giant Tencent has just released its financial results for the first half of 2020, with a revenue of $31.49 billion, a 28% increase compared to the same period in 2019. The Q2 revenue growth was in line with the H1 trajectory, showing a 29% increase to $16.22 billion over Q2 2019.
Speaking about these results, Tencent Chairman and CEO Ma Huateng said: "During this challenging time, we utilised our platforms and technologies to help users adapt to the new normal via online tools, to support enterprises in conducting digital upgrades, and to broadly contribute to economic recovery. We achieved generally robust operating and financial results in the second quarter, testifying to the diligence of our teams and resilience of our business model. We are committed to investing in talents, technology and platforms in a disciplined manner to embrace the emerging structural opportunities and challenges ahead."
Tencent's social and online gaming divisions saw strong growth, especially due to the COVID-19 pandemic and how it changed users' daily habits. At the same time, other areas like digital content (e.g. video subscriptions) and online advertising also saw growth, but at a slower rate compared to gaming and social – this is relatively expected as we've seen global trends behaving similarly. Read more about Tencent's latest financial results on PRNewsWire (English).
Looking to launch your campaigns in China?
China's massive mobile market provides some incredible opportunities for advertisers around the world. All you need is the right partner – and we believe we can be that partner. At Nativex, our cross-cultural team has an unparalleled understanding of the Chinese mobile market – we are the team behind the XploreChina solution.
We are an authorized ad service provider for major media outlets including Bytedance (Douyin, Toutiao), Baidu, Tencent (WeChat), and Alibaba (UC). If you're looking to get your advertising campaigns into the world's largest mobile market, get in touch with the Nativex team today and we'll take your marketing ROI to the next level.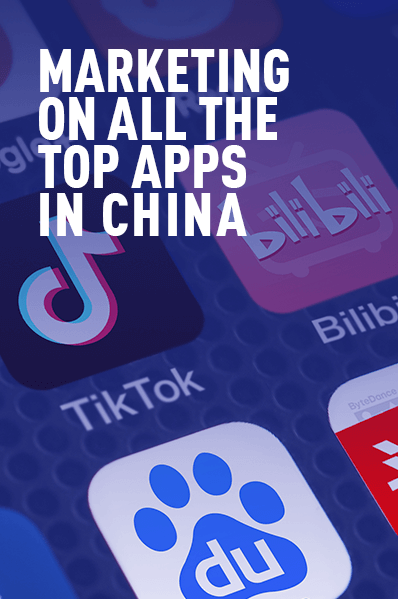 Looking to reach the largest mobile audience in the world? We'll help your campaigns get in front of hundreds of millions of users!
1
CONTACT US
⟶