Social commerce is big business in China.
For the last few years local tech companies have been blending social media and ecommerce together to create new shopping experiences through their apps.
Social commerce has been incredibly successful for brands in China, and has accelerated to a point where a blossoming social ecommerce economy is a serious contributor to the wider economy.
It has also spawned sub-economies, too, and has seen the rise of Key Opinion Leaders (KOLs), better known as influencers in the west. KOLs have greater shopping appeal, though, and have serious pull on apps such as Tmall and Taobao.
China's KOLs are responsible for approximately 4% of ecommerce sales in China – the rise of Li Jiaqi, China's Lipstick King, is a great example of how KOLs operate.
Douyin is one of the fastest-growing social commerce platforms in China. Better known as TikTok in the west, owner ByteDance is keen to introduce the shopping phenomenon further afield, but will it take as quickly as it's done in China?  
TikTok has been slowly testing and introducing livestreaming shopping capabilities on the platform since late 2019.
Its new features are designed to integrate a 'live streaming ecommerce experience' into the platform, allowing brands to showcase products and users to buy with a simple click.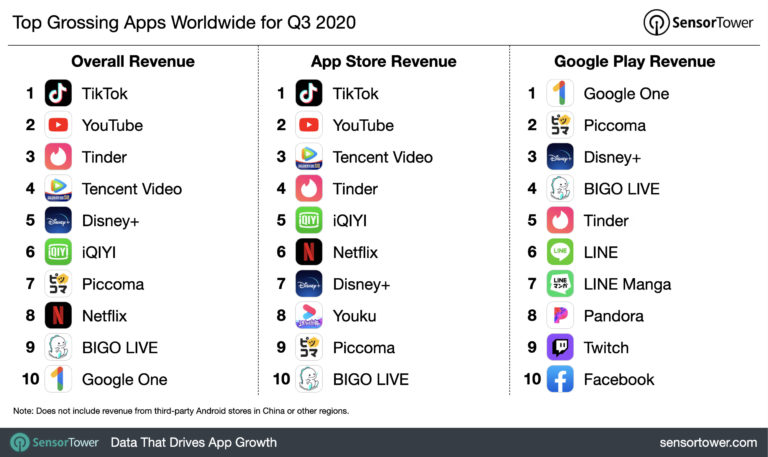 Source: Sensor Tower
This, though, is old news in China. China's social commerce landscape has already evolved into its own mature economy, and is streets ahead of the rest of the world.
So much so that China's livestreaming landscape generated $63 billion in 2019 and is expected to top $138 billion in 2020.
Western tech companies are playing catch-up to China, with social platforms only now offering live social commerce solutions to both brands and users. Will the ecommerce phenomenon be as successful in the west as it has been in the east?    
A brief history of China's video shopping explosion
In short, livestream shopping is where a brand or salesperson takes to a social video app to sell their products.
Viewers can watch the stream and, if they like the product, click a button to instantly purchase it, take them to the brand's page or direct them to the brand's website.
Livestream shopping in China has been popular since Taobao launched its livestreaming service in 2016, and has been further developed by the country's tech giants ever since.
Livestream shopping isn't the only way Chinese consumers can purchase through video.
Apps like Douyin offer advertisers shoppable video ads; a range of short-form video ad formats with cards, CTAs and buttons encouraging viewers to add products to shopping carts and make a purchase.
Thanks to this video-centric approach, social commerce is expected to account for 12% of total ecommerce retail sales in China this year; approximately RMB1.675 trillion.
The scale and breadth of China's video shopping space
Douyin with its 600 million daily active users (as of August 2020) is arguably the country's most popular and successful shoppable video platform.
Competition in China's social commerce market is fierce, though. WeChat is making huge strides thanks to its 'mini-programs' while relative newcomer Kuaishou saw 500 million ecommerce orders with help from its video components.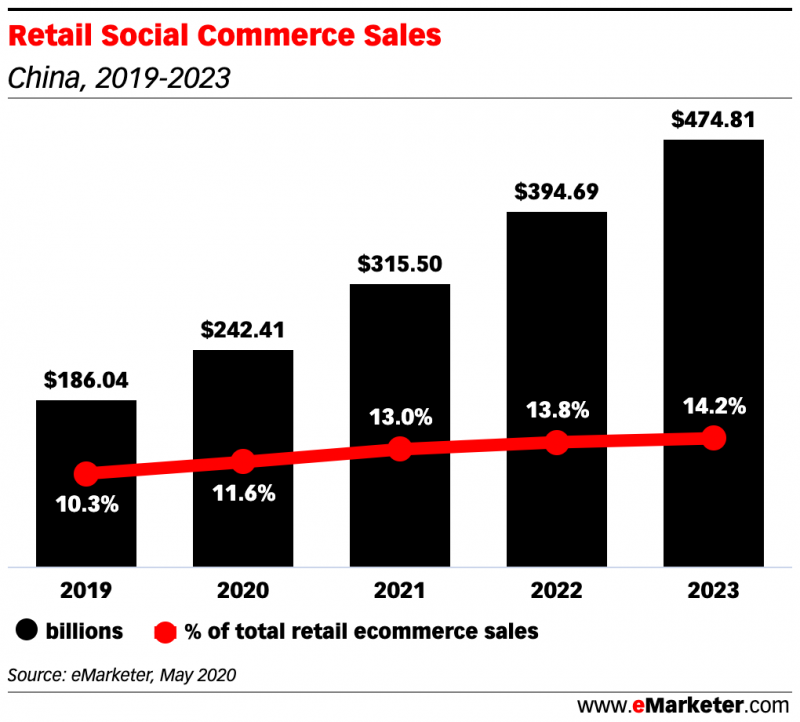 Source: eMarketer
The sheer range of shoppable platforms and apps, and their flexible approach to video, is a cornerstone to the medium's popularity and why it's contributing so largely to the sector.
The engaging nature of video ads also provides advertisers with highly-visible returns. Douyin's range of creative shoppable video ads – open screen ads, feed ads, sticker ads and music ads – are short, sweet and encourage conversions.
TikTok is leading the growth of shoppable ads in Western markets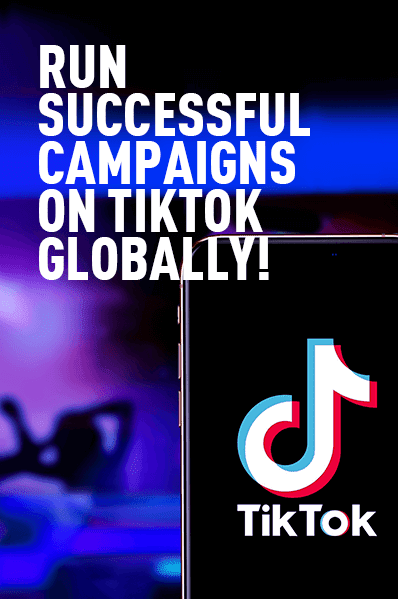 Check out our TikTok solutions here and get exclusive TikTok Guide. Work with Nativex to product creatives that click, and strategize a TikTok campaign that works.
1
CONTACT US
⟶
Brands simply need to pay attention to TikTok's evolution toward shoppable videos.
TikTok is hoping Douyin's success in the east with its shoppable video ads and livestreaming social commerce services will translate seamlessly to western markets.
The fact that social commerce is only just starting to take off in Western markets will only benefit TikTok. Instagram is only just dipping its toes in the water, developing its own similar shoppable video ad formats for IGTV, which will also likely appear on Facebook platforms.
That means it's the ideal time for brands to work with a partner like NativeX that can leverage its experience in the Chinese market, using the potential of TikTok to get ahead of the competition.
Source: Global Web Index
TikTok has already partnered with ecommerce specialists such as Shopify, to get ahead in the western shoppable video space and – crucially, for them – stay ahead with innovative shoppable video solutions for advertisers.
That includes testing and trialling shoppable videos and partnering with big-name brands such as Levi's to gauge the reception the platform's 'Shop Now' buttons receive.
So far, Levi's says it has seen high engagement and increased site traffic from its TikTok partnership. Again, TikTok is well-placed for these kinds of shoppable video campaigns thanks to its engaged user-base.
What do shoppable video ads mean for the future of ecommerce?
Shoppable video ads will present significant changes to the western ecommerce scene, and mean that different metrics will have to be monitored in campaigns.
 Metrics such as view time, engagement and cart abandonment will arguably play a much stronger part than metrics such as site visits and bounce rates.
The sheer reach of a platform, how much time is spent on it and other factors will also become hugely important.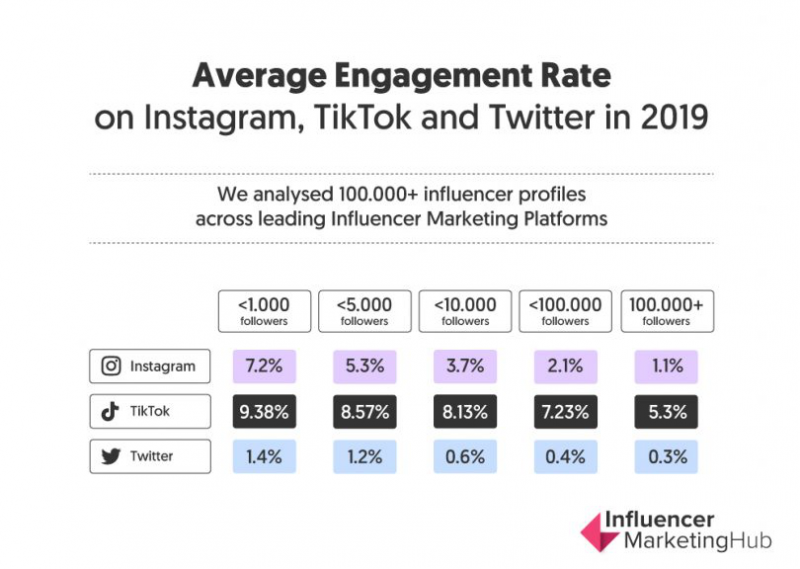 Source: Influencer Marketing Hub
In 2019, for instance, TikTok's average engagement rate was well above Instagram's and Twitter's, again showing their strength in the burgeoning western social commerce sector.
With a flexible, creative range of shoppable video ad formats already available on TikTok – similar to Douyin's but with engaging additions such as brand takeovers and hashtag challenges – brands looking to boost their ROI and reach new audiences with the latest social commerce technology need to integrate TikTok into their marketing strategies, and fast.
Conclusion
The benefits for early adopters are enormous if they include video shopping as part of their social media strategies now.
Western brands and any that have an interest in social commerce and livestream shopping should be acting now to integrate their products and services into what has proven to be a highly-engaging and effective ecommerce strategy in China.
Working with an experienced global ad partner such as Nativex can help brands to integrate their services into these western services as and when they arrive, to help them capture new audiences and be at the forefront of these developing ad trends.
Our partnership with TikTok is also key for brands across the west to getting viral ad and livestreaming campaigns in front of younger audiences, increasing visibility, reducing CPIs and providing many other visible results. Come and see our success stories to see how we do it.
Our experience in the Chinese market and leading integrated technology platforms also helps brands deliver their services on those leading live streaming platforms in China, to attract new audiences and engage with new demographics in the east.
We'd love to hear from you at Nativex if you'd like to learn more about social commerce and the effectiveness of livestreaming on China's leading social media platforms.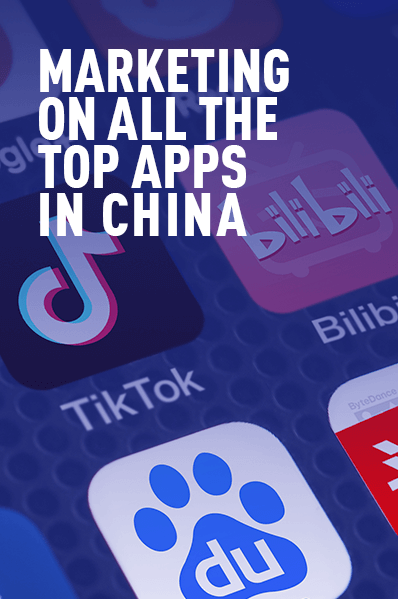 Looking to reach the largest mobile audience in the world? We'll help your campaigns get in front of hundreds of millions of users!
1
CONTACT US
⟶