Performance
Growth
Beyond Borders.
Across Channels.
Today's businesses have shifted focus to performance. The role of CMOs is evolving into CGOs. Success in the role is redefined to better link marketing investments and return on those investments.
Our approaches evolve too. Our tech stacks have been re-invented into a Unified Performance Trading Desk, inspired by your needs and for your needs.
global
Unrivalled
,

Global Impact

Reach
Our media partners are spread across countries and regions, covering over 90% of today's digital channels. No matter where your audience is, you get unrivalled reach at every possible touch point along your audience's digital path.
what we do
Growth in
,


taken to a whole
new level

China

China, with its over 1.4 billion population, is a massively untapped market. Its large population base is the holy grail for advertisers across all verticals. Companies looking to expand their brands and services into China face significant challenges: the media landscape is unique, the marketing tactics that work there are completely different, emerging apps are popping up as new marketing opportunities... With roots in China, Nativex makes sure you capitalize on the uniqueness of the market to drive outstanding results.
The Future of Media Buying
,


the Nativex Way

Take your media buying efforts to the next level with XMP. Built by the Nativex media buying experts for media buyers, XMP is the first

multi-channel media buying tool that connects with China's top media (Douyin, Toutiao, WeChat, Kuaishou), Western top media (Facebook, Google, Apple, Snapchat) and video programmatic media (Vungle, Unity).

Increase your campaign efficiency by up to 1,000% with automated workflows, end-to-end creative insights, and AI-powered optimization features that focus on ROAS. XMP by Nativex takes the media buying concept to the next level.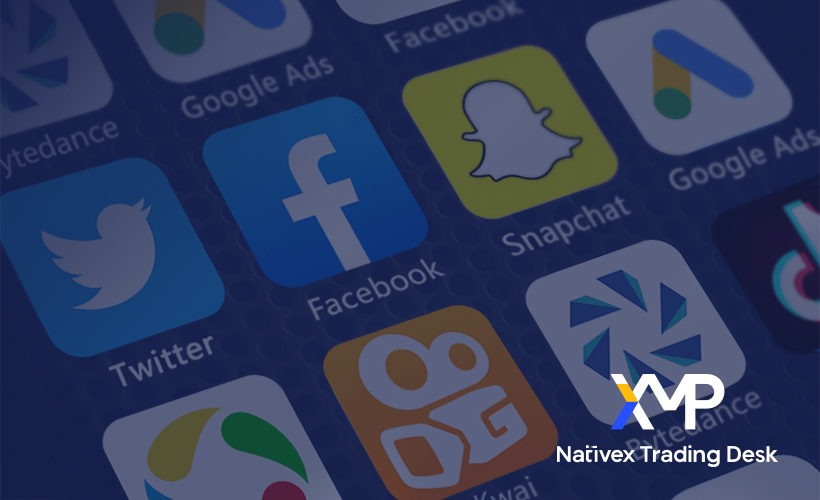 Simplified Tool
for Increased
Transparency And Measurable
Returns
We use an API-first approach that enables real-time aggregation of data sources across the digital ecosystem. Cross-channel data intricacy is simplified into one unified dashboard. You can validate your returns with connected attributions and compare outcomes of one medium against the others with our set of metrics.Transparency is offered at levels of the medium, third-party data, and campaign performance.
Data-led
Decision Making,
Maximized ROI
Uncover data insights at any data granularity with our best-in-class ROI and Performance Analytics solution. Make smarter decisions that ultimately generate the highest returns on your investment.
Ready to
grow in the
digital world?