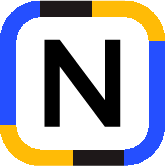 PERFORMANCE ACROSS CHANNELS. GROWTH BEYOND BORDERS.
As a global digital marketing agency, we deeply understand user preferences and provide access to various global top media platforms and channels to help you reach your target audience. Nativex improves the efficiency of your business' overseas media buying experience, ad creative management, and boosts your growth beyond borders.
Scale your business and drive growth through a one-stop advertising solution
Global Media Strategy
Partnerships with the top media platforms, including TikTok For Business, Kwai for Business, Meta, and Google.

Covers various traffic sources from programmatic ads to app stores.
Global Ad Creatives
TopWorks Creative Studios is a global creative network that empowers advertisers with localized creatives such as UE4, live-action, TVC, and more.
DSP Solution
Full coverage on app-based, web-based, and other resources, processing over 5 billion advertising requests per day.
Global Influencer Marketing
Backed by a global network of KOLs and media platforms, we can help you reach and convert your target audience with ease.