1. NetEase Reports Q4 & 2021 Unaudited Financial Results
On Feb 24th, NetEase, one of China's leading internet and online game services providers, announced its unaudited financial results for the fourth quarter and fiscal year ended December 31, 2021.
Fourth Quarter 2021 Financial Highlights
Net revenues were RMB24.4 billion (US$3.8 billion), an increase of 23.3% compared with the fourth quarter of 2020.

Net revenues from online game services were RMB17,397.5 million (US$2,730.1 million) for the fourth quarter of 2021, compared with RMB15,899.1 million and RMB13,400.2 million for the preceding quarter and the fourth quarter of 2020, respectively.

Net revenues from mobile games accounted for approximately 68.3% of net revenues from online game services for the fourth quarter of 2021, compared with 69.2% and 72.4% for the preceding quarter and the fourth quarter of 2020, respectively.

New hit titles amassed immediate player popularity including:

Naraka: Bladepoint

, which continually hit record-high users and was named a "Top Seller" on Steam's Best of 2021 games list. A new Bruce Lee-themed crossover addition also invigorated the global player community.

Harry Potter: Magic Awakened

, with captivating content updates that drove the game ranking to a leading position on China's iOS download chart and grossing chart multiple times.

The Showbiz: Dream Chaser

, which ranked No. 1 on China's iOS download chart after its December 2021 debut.
2. Kuaishou Live Shopping to Block Taobao and JD.com Product Links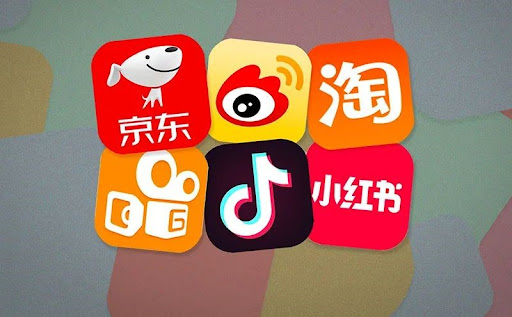 The e-commerce unit of Chinese short video platform Kuaishou announced on Feb 22th that product links with Taobao and JD.com will be excluded from some Kuaishou interfaces from 00:00 on March 1, 2022, due to changes in its cooperation agreements with the third-party e-commerce platforms.
According to the announcement, Taobao Alliance products will not be able to publish goods and service links in shopping carts of livestreaming channels or short videos. Business details pages in Kuaishou will also exclude those products.
JD.com Alliance products will also not be able to publish goods and service links in the shopping cart of Kuaishou livestreaming channels. However, they can publish links in short video shopping carts and business details pages.
In the announcement, Kuaishou e-commerce also suggested that merchants settle accounts and process after-sales orders in advance, and deal goods through Kuaishou Xiaodian dubbed "little shops."
Taobao said it will always be open to all the business partners.
This action means Kuaishou hopes to keep its traffic within the platform, rather than divert it into Taobao and other e-commerce platforms, which brings benefits to their brand's official flagship store. The expiration of this cooperation is also a good opportunity for Kuaishou to cut off the external chain and overhaul the merchants on the platform. This is also the beginning of Kuaishou to improve the closed-loop of e-commerce and compete with Douyin Taobao and other e-commerce platforms.
3. Alibaba Group Announces December Quarter 2021 Results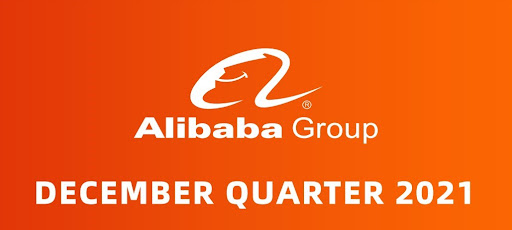 In the quarter ended December 31, 2021:
Revenue was RMB242,580 million (US$38,066 million), an increase of 10% year-over-year that was primarily driven by the revenue growth of China commerce segment by 7% year-over-year to RMB172,226 million (US$27,026 million).
"Alibaba delivered steady progress this quarter as we continued to execute our multi-engine growth strategy in a complex and volatile market environment. We achieved positive momentum in key strategic businesses through a disciplined focus on capacity building and value creation to fuel our future growth. Our global annual active consumers grew at a solid pace, reaching 1.28 billion on the strength of a quarterly net increase of 43 million," said Daniel Zhang, Chairman and Chief Executive Officer of Alibaba Group. "We believe a clear ESG strategy is instrumental to Alibaba's future, and announced our goal to realize carbon neutrality in our operations by 2030 along with a commitment to an additional 1.5 gigatons of decarbonization in 2035 by working with consumers, customers and partners across our ecosystem."
4. Chinese tech giant, Tencent, pledges carbon neutrality by 2030
On Feb 24th, Tencent said it plans to achieve carbon neutrality in its operations and supply chain by the end of the decade. The company, whose businesses range from messaging app WeChat to games and cloud-based services, is also committing to using green power for all its electricity by 2030.
"It is Tencent's responsibility as a global technology leader to help the world achieve carbon neutrality, and it's also an essential part of our vision to use 'tech for good'," Pony Ma, Tencent's chairman and CEO, said in a statement. "Not only do we believe this is the right thing to do for society, but we are eager to play our part as the global community progresses towards a carbon-neutral and more sustainable future."
To achieve carbon neutrality by 2030, Tencent plans to keep the use of carbon offsets to a minimum while prioritising active emissions reduction measures, the company said. It will focus on improving energy efficiency by lowering energy consumption per unit of output throughout its operations, increasing the proportion of renewable energy use, especially in electricity consumption, and actively taking part in green power trading and investing in renewable energy projects.
Looking to launch your campaigns in China?
China's massive mobile market provides some incredible opportunities for advertisers around the world. All you need is the right partner – and we believe we can be that partner. At Nativex, our cross-cultural team has an unparalleled understanding of the Chinese mobile market – we are the team behind the XploreChina solution.
We are an authorized ad service provider for major media outlets including Bytedance (Douyin, Toutiao), Baidu, Tencent (WeChat), Bilibili, Zhihu, and more. If you're looking to get your advertising campaigns into the world's largest mobile market, get in touch with the Nativex team today and we'll take your marketing ROI to the next level.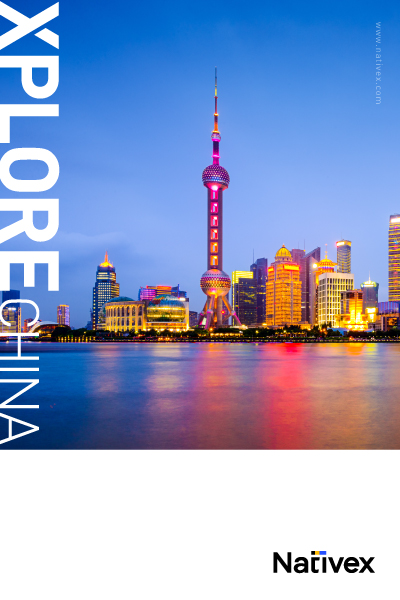 XploreChina is your one-stop mobile marketing solution designed to help you achieve success in the Chinese market.
From acquisition to monetization and creative services, we can help you at all lifecycle stages with a wide range of tools and solutions.
1
CONTACT US
⟶