CookApps is a well-known mobile developer from Korea, with close to 100 million downloads across its titles according to AppAnnie data. CookApps games are popular across many popular markets, including the US, Korea, and Japan, but the team wanted to expand its horizons and looked east where some of the biggest mobile markets in the world are.
The CookApps team partnered with Nativex to help two of their hit titles, "Rogue Idle" and "Random Royale" achieve a strong user base and boost their campaign ROAS. If you're not familiar with these games, let us give you a quick intro:
Rogue Idle

is a free-to-play idle RPG with extremely engaging gameplay mechanics where players control a powerful hero as they explore dungeons to kill monsters in search of epic loot. Plus, players can get their heroes to train while they're away and come back to stronger heroes, ready for the next battle.
Random Royale

is a card-based defense strategy game that can be played as PVE or PVP. Players can use their cards to build their defenses and fight off invaders. With a strong multiplayer component, the game allows players to challenge their friends in 1:1 fights or play together in team battles.
We wanted to make sure these games can find high-quality global audiences and we decided on the target market: Taiwan. The main tool we used to achieve our goals? TikTok. Here's how we made it happen.
Why We Chose Taiwan
You might be wondering why we chose Taiwan as the target market for these campaigns. The APAC region and Southeast Asia, in particular, have shown strong growth in recent years. Taiwan, as a major mobile gaming market in APAC, is often considered a great entry point for global developers looking to achieve success in the region.
It's not just proximity that made Taiwan a great target market for CookApps. 63% of its 23.5 million population enjoy playing mobile games and the Taiwanese mobile gaming market grew 20% in Q1 2020 to over $485 million compared to last year according to Sensor Tower data. Combine this spending power with a high ARPPU and a predilection for Korean culture and you get the ideal market in Taiwan.
With the target market selected, we started looking into the ideal platforms that would help Rogue Idle and Random Royale. We immediately knew that TikTok was the ideal choice, thanks to its massive popularity in Taiwan. This is why we looked at working on campaigns that would mix the latest TikTok trends in Taiwan with fun in-game elements from Rogue Idle and Random Royale to reach our goals. Here are the strategies we used to build these successful campaigns.
Campaign strategy #1: finding the creatives that users will love
To make sure you get your audience's attention, your short-form video creatives need to stand out, especially in a time where mobile video consumption is at an all-time high. We knew that visuals on TikTok can make or break your campaign, so we needed to make sure we create and deliver only high-quality content. We set out to create a short-form video that would highlight each game's key elements and combine them with creatives that can cut through the noise and resonate with our target audience, before prompting them to download the games.
For Rogue Idle, we showcased different levels and used creatives that showed some in-game action. We highlighted key combat scenarios and hero skills, combining them with powerful messaging that focused on how easy the game is to pick up and play.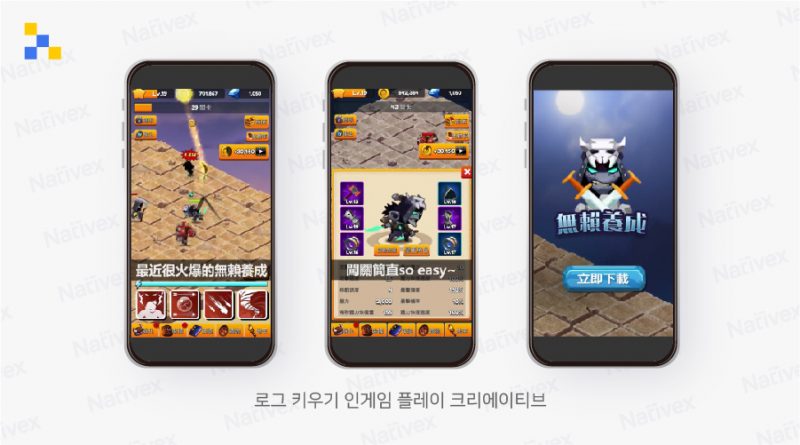 We also used in-game creatives for Random Royale. We started by introducing some interesting cards from players' arsenals and then used some in-game action scenes to showcase the game's core mechanics, in order to get users interested and get them to download the game.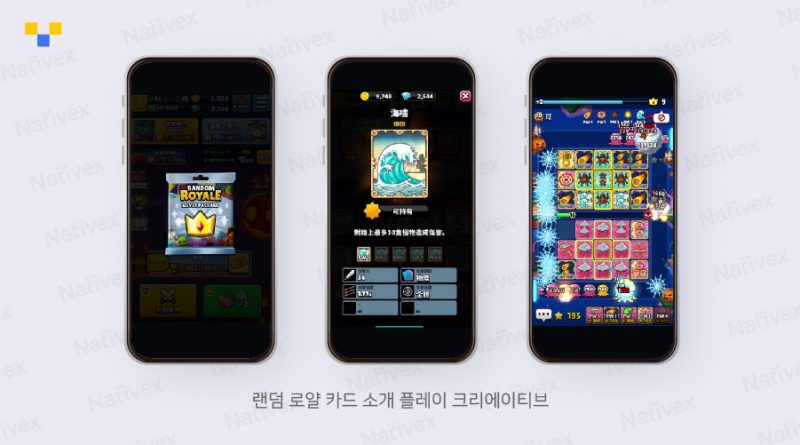 Campaign strategy #2: in-depth analysis of target market trends
Understanding your audience is fundamental to all successful campaigns. In fact, you need to combine a strong understanding of your audience with that of the platforms you are using to reach them. Our recent success stories with Magic Tiles 3 and Dragon Storm Fantasy helped us better understand how to leverage TikTok's incredible popularity to reach our target audience.
We know that creative content plays a huge role in successful TikTok campaigns, with Gen Z being its primary audience. This audience is extremely receptive to trending content, so it's important to always be up-to-date – this is where memes come into play. We previously mentioned just how important memes are for running great campaigns on TikTok, so we decided to study the Taiwanese mobile market and see which memes were most popular. At that time, there was one very popular meme featuring a so-called mom and daughter conflict (hard to explain, just like memes in general are!).
From our research, we found the meme we wanted to use. Next, we looked at the best-performing formats on TikTok in Taiwan, and through our research, we knew that users there tend to prefer live-action video ads, so we also created one using local actors.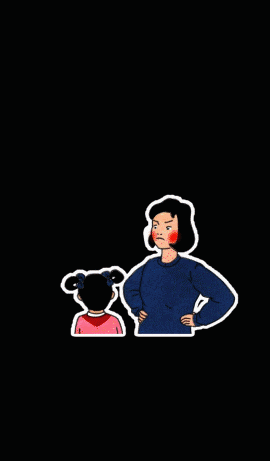 .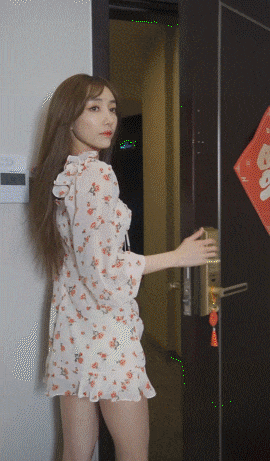 Left: ad creative based on a popular meme; Right: ad creative using local actors
Key campaign results and lessons learned
The TikTok campaign for Rogue Idle Random Royale proved to be a success, as it generated over 50,000 app downloads. This resulted in a campaign ROAS growth of more than 240% compared to the target KPIs we set out to achieve. Great results, but it wasn't all smooth sailing.
Just like with any new market, finding the right audience can be challenging, especially in the initial stages. This is why when we started, we targeted a wide range of users and started testing in order to find the ideal audience and run our campaign with strong and stable growth.
We learned a lot from running this TikTok campaign in Taiwan and used our learnings to expand into other markets, including Korea and Japan. While we kept the creatives that highlighted the games' core gameplay elements, we focused on our localization efforts because we know that localizing ad creatives is key to success in any major market.
Launch your TikTok campaigns with Nativex
With this campaign, we started small, did a lot of testing, studied the Taiwanese market and its users, before gradually scaling up the budget in line with our progress. We were excited to see our hard work pay off and even exceed our goals. This is why we believe we have the resources and expertise to make your next TikTok campaign a success. Interested? Then make sure you contact the Nativex team today!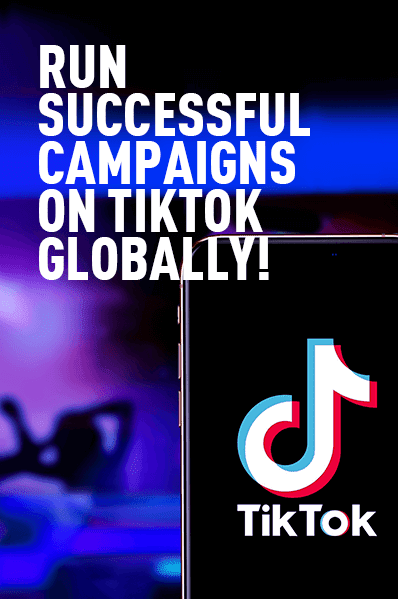 Check out our TikTok solutions here and get our exclusive TikTok guide. Get in touch with our team today to get creatives that click, and find the best strategies for your TikTok campaigns.
1
GET IN TOUCH
⟶