TikTok has become a digital phenomenon worldwide. Brands and advertisers are still discovering the benefits they can gain by being on TikTok and there's one key thing that can make or break their campaigns: the creative.
TikTok is a hypervisual platform, with the creative being at the center of everything. This is why we decided to host a webinar that would focus on how brands can leverage the power of their creative strategies and turn them into sustainable campaign ROI on TikTok.
3 topics to help you boost your TikTok campaigns
In order to get a good understanding from all angles, we invited our very own TikTok expert, Suki Lin, along with experts from TikTok for Business and brands with experience implementing creative strategies on TikTok. Here's the full line-up: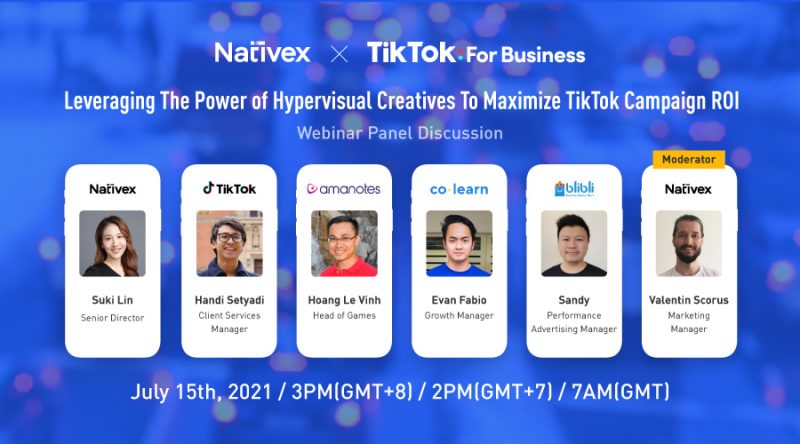 The main topic for this event was how to leverage the power of hypervisual creatives to maximize TikTok campaign ROI. We divided this into three main sub-topics and this is what we talked about in our panel discussion segment:
What's the most effective content direction across your vertical and how do you spend your creative budget wisely?

How do you decide on the ideal creative volume to optimize your campaign performance?

When it comes to working with influencers on TikTok, what would you say are some best practices for brands across different verticals?
If you weren't able to attend our event, or you were present but would like to revisit these topics, we have some good news! You can now watch the entire webinar for free below – enjoy:
Achieve sustainable ROI on TikTok with Nativex
Finding success on TikTok requires working with the right partner. At Nativex, we have a team of TikTok experts that can provide you with the right marketing solutions so that you can maximize your TikTok campaign ROI. Contact the Nativex team today and take your TikTok campaigns to the next level!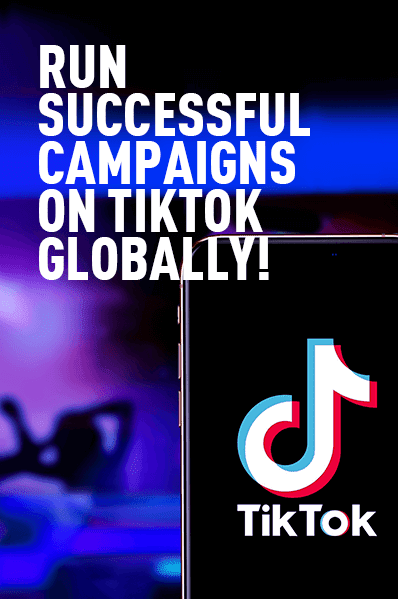 Check out our TikTok solutions here and get our exclusive TikTok guide. Get in touch with our team today to get creatives that click, and find the best strategies for your TikTok campaigns.
1
CONTACT US
⟶