In the last few years, the widespread adoption of Unreal Engine 4 has been changing the way game studios develop rich, immersive games. But beyond its popularity amongst game development, Unreal Engine 4 has started to make a splash in the media buying space with its high-quality video ads. The increased adoption of Unreal Engine 4 ads, or UE4, has allowed midcore to hardcore games to test and iterate ad creative sets at a richer level in less time. 
Given the increasing homogenization of game themes and fierce competition in the global market, game advertising now requires a higher level of originality. Compared to the traditional short and concise ads, attractive video ads designed to enhance traffic tend to attract more paid and long-term users. This is the reason why many game developers are turning to UE4's high-quality video ads. Unlike traditional video ads that take a lot of time for computer-generated rendering, UE4 allows developers to produce more attractive and high-quality advertising within the same amount of time, thus allowing more time for A/B testing and iteration.
TopWorks, the creative ad studio established by Nativex, currently works with over half of the top ten Chinese game developers, including Lilith Games, to develop UE4 ads for the APAC market including China and Japan. While Unreal Engine creatives are not a wholly new format, TopWorks has innovated the way performance advertisers approach it in the global market.
As Chinese developers begin to enter the global market and gain the upper hand in some categories such as simulation and strategy games, new competition has emerged in the global media buying market. It is under this context that UE4 has risen to become one of the top players in the industry.
User acquisition has become increasingly fierce in recent years. As traditional graphic & text-based ads are becoming less relevant, UE4 video ads are beginning to gain market share.
CG rendering used to take a few weeks. Now it's done in a few days.
"The biggest advantage of using UE4 to make video ads lies in its ability to render in real-time. The whole process of computer-generated rendering used to take a few weeks or even up to a month. Now with UE4, it's done at an extremely high quality in a few days. For basic real-time rendering, it typically doesn't take more than 30 minutes." said Keson Su, Creative Director of TopWorks.
As a result, UE4 can reduce the cost and time of video production and since traditional computer-generated video creatives tend to fatigue quickly, game developers will likely lose out on valuable testing and iteration time.
Under a typical media buying schedule, creative iterations typically require a week of testing. If the ad production takes a month, there will be four rounds of testing that need to take place. By the time the video production is complete, the ad will not be as effective as it was designed to be, which may have a negative impact on its conversion rate.
"We have been working with many major game developers under a variety of ad creative formats. We are seeing more and more developers asking TopWorks to help with the transition into UE4." Said Keson Su. 
Besides the reduction in production time, the popularity of UE4 has allowed TopWorks to take full advantage of its creative script writing capabilities.
Previously, one of TopWorks' specialty services has been creative and localized live-action commercial script writing. According to Su, most of the TopWorks team have 4A backgrounds and engage with top international brands, allowing them to launch localized creative ads in different markets. With the rise of UE4 video ads, the combination of creative script design and localized materials has allowed TopWorks to stand out in this niche market.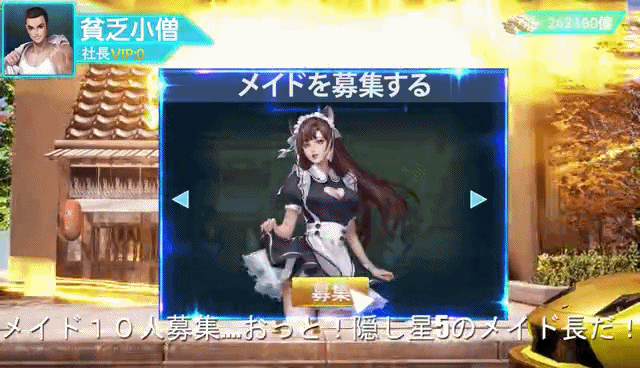 Recently, TopWorks was contracted to design localized Japanese creatives for "Please, President!", a business management-themed SLG game produced by IYAGAMES. UE4 anime materials were utilized to appeal to the anime-oriented demographic.
In-app purchase conversion rate doubled. TopWorks team helped SLG game topped the chart in the Japanese market. 
Besides achieving the KPI target, the UE4 in-app purchase conversion rate of "Please, President!" doubled during the test period and charted within the top 10 Japanese simulation games for several weeks.
UE4 also proves to be a much more cost-effective alternative to panoramic battle scenes shown from multiple angles. Game titles such as the wildly popular Three Kingdoms have UE4 video ads to present lifelike scenes which in turn increase the users' expectations, conversion, and retention rates.
TopWorks has built a 40 person UE4 department, which consists of a production team, scriptwriters, and technical staff dedicated to UE4-related modeling, action design, and rendering. Currently, the TopWorks team can produce about 30 UE4 ads per month.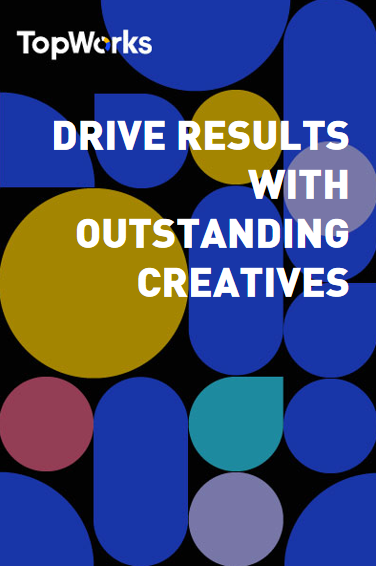 The TopWorks Creative Studio can produce high-quality, results-oriented creatives to boost your mobile campaigns, wherever your target audience is. Get in touch to find out how we can craft the ad creatives that generate visible returns.
1
CONTACT US
⟶