As TikTok emerges as one of the most rapidly-growing digital platforms today, brands and advertisers are increasingly shifting focus from Instagram and Facebook to this entirely new playing field. With an always-on video content stream and unparalleled user creation capabilities, users on TikTok are presented with an array of options and can have discerning content preferences. As TikTok users continue utilizing the platform to discover new and relatable content, brands have to find new ways to capture their audiences' attention from the start with creative advertising or run the risk of being lost in the sea of content.
In a recent webinar panel discussion jointly organized by Nativex and TikTok, experts from a range of companies and industries shared insights and tips for advertisers to ensure success when running creatives on TikTok. Key considerations and best practices were shared across the areas of overcoming ad fatigue, maintaining the flow of creatives, leveraging trends, and engaging key opinion leaders (KOLs).
Overcoming ad fatigue
TikTok users are often presented with a vast quantity of ads on their For You page, a personalized page filled with a constantly updated flow of fresh content. Under these circumstances, advertisers only have a matter of seconds to decisively capture user attention with visually appealing and distinctive creatives. Even with advertisers that do this successfully, overexposure to the same few creatives may lead to ad fatigue, where consumers become desensitized to repetitive content and lose interest. Hence, advertisers who scale creative production upwards should continue to maintain the refreshing of creatives at the center of their creative strategy.
With this understanding, TikTok's platform services offer advertisers various capabilities and creative tools to maximize the efficiency of creative production. These include Smart Video and Quick Optimisation, which allow the creation of ads that suit TikTok's creative look and feel. Where relevant, advertisers can easily repurpose and modify these creatives for effective cross-channel strategies, without having to create a new set of ads from scratch. Additionally, advertisers can leverage Automated Creative Optimisation to reconfigure multiple creative assets into different ad variations. This function also assesses ad combinations that are performing well and can determine which should continue running and which should halt. For newcomers on TikTok, these tools can help advertisers to easily adapt ads for use on the platform and gain insights on ad performance.
Maintaining a constant flow of creatives
To maintain a consistent and significant level of user engagement and hence conversion, advertising campaigns on TikTok must maintain an always-on stream of creatives. This in turn places an increasing demand on design resources, to constantly release new creatives. Since all creatives eventually become exhausted over time, brands are under pressure to develop and allocate the most appropriate creatives to replace these. As such, Nativex recommends that customization and testing need to take place on a highly regular basis. This will enable brands to gauge the effectiveness and gain vital insights about optimal time periods where engagement is highest – for example, creatives that are released on weekends tend to garner greater engagement than their weekday counterparts.
Brands who do not regularly refresh their creatives may see ad fatigue kicking in quickly among their target audience. For example, video game publisher Amanotes approaches creative development with the overall understanding that creatives must be constantly refreshed and experimented on. The company tests multiple creatives across different channels across a single period of time, across various aspects such as length of creative, type of content, type of music, and even sometimes the order of music, to ensure maximum effectiveness with the intended target audience.
Recycling creatives across different ad groups for an extended period of time is often a sure-fire way to adversely impact ad performance, especially affecting success metrics like audience volume, cost per installation (CPI), and cost per action (CPA).
Leveraging trends
Another issue often encountered by brands relates to always-developing trends, and how to keep up with them – this challenge is particularly magnified on a content-heavy platform such as TikTok. However, through the TikTok creative program, creatives are produced via collaborations with local agencies, which present brands with new and fresh creative angles regularly. When executed effectively, trend-jacking creatives have the power to help brands gain significant amounts of followers in a short period of time.
Additionally, brands that allocate resources and dedicated team members that purely focus on TikTok advertising stand to gain stronger returns and value. Indonesian ed-tech company CoLearn has established a dedicated TikTok-focused team, with individual members focused on different areas, such as research and KOL management. As a result, the CoLearn team is better able to comprehend platform nuances, constantly stay updated about changes taking place on the platform, and keep ahead of the curve and other competitors.
KOL engagement
Brand collaborations with KOLs can bring value to a range of TikTok campaigns, including those aimed at increasing awareness, visibility, and direct conversions (such as downloads). Beyond independent collaborations spearheaded by brands themselves, TikTok also features a TikTok Creator Marketplace that connects all brands to a comprehensive suite of available KOLs for campaign partnerships. The TikTok Creator Marketplace also presents brands with key KOL insights such as follower count and audience demographics, further streamlining the selection and collaboration process. When it comes to campaign execution, KOL-driven content can be boosted in two ways – KOLs can share the sponsored video on their own profiles, and brands can use the Boosted function to amplify their video throughout the advertising campaign process – both of which can strengthen reach and engagement.
To demonstrate the reach and influence of KOLs on TikTok, Nativex leveraged selected KOLs to drive exposure and downloads in Thailand for Reign of Dragon, a mobile role-playing game (RPG). By leveraging specific Thai KOLs at the game's in-market launch phase, widespread buzz and awareness were gained. As a result, Reign of Dragon became one of the most downloaded RPGs in the market, and campaign CPI was decreased by 30%.
When working with KOLs, brands should also carefully consider the type of TikTok advertising campaigns that would benefit from such partnerships, and not regard KOL engagement as a universally applicable tactic. Indonesian e-commerce company Blibli collaborates with KOLs for certain TikTok advertising campaigns and employs a curated selection process that pairs appropriate KOLs with the specific campaign or product that is being advertised. Additionally, Blibli also works with a range of KOLs with different follower counts (including macro, micro, and nano KOLs), as each brings varying benefits, and together creates cohesive campaigns that access a wide range of audience groups.
Beyond a curated selection process, Nativex also recommends that advertisers consider two other aspects of KOL engagement. Firstly, brands should approach KOL engagement as a collaborative process, and understand that KOLs themselves understand their audiences best – in this manner, individual KOLs are empowered with creative liberty and can produce TikTok content that effectively engages with their target audience. Next, beyond engaging KOLs with large followings, brands can also tap on talents who are not KOLs or celebrities, to align their ads with the look and feel of native content on TikTok. In this manner, TikTok users may not necessarily realize that they are viewing an ad, and may be more likely to engage with such authentic, relatable content.
Advertisers will need to develop a sound understanding of the platform as well as what is needed of them in terms of creating engaging content, leveraging key trends and tapping on KOLs, to successfully optimize ad performance and overcome ad fatigue. With these tips, brands will be able to deliver advertising campaigns that drive tangible results, and truly unlock the potential of TikTok.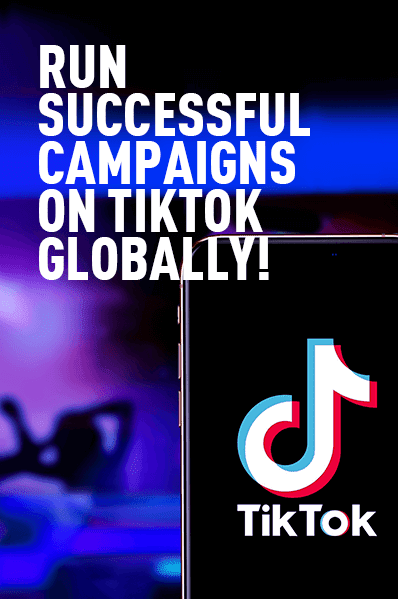 Check out our TikTok solutions here and get our exclusive TikTok guide. Get in touch with our team today to get creatives that click, and find the best strategies for your TikTok campaigns.
1
CONTACT US
⟶
Link: https://www.thedrum.com/opinion/2021/08/11/understanding-tiktok-platform-nuances-and-optimising-campaign-performance