Businesses find themselves in a unique moment as the cost of ad-buys sinks to an all-time low given that key companies in travel, hospitality, sports, entertainment, and other sectors have decreased their ad spend due to the global pandemic. This results in a flood of open advertising inventory across media, apps, gaming, and other content providers.
As our Economics 101 professor would explain, a spike in supply leads to diminishing costs. And to help encourage market activity, these content providers lowered the cost of doing business, resulting in more opportunities for businesses based on a drastically lowered "cost per thousand" digital impressions (CPM) across the board.
At the same time, Covid-19 forced a change in consumer behavior. People are largely quarantining, stuck at home and bored. Interestingly, recent research from Global Web Index found over 80% of consumers in the US and UK are consuming more mobile content since the coronavirus outbreak began.
As companies try to strike the right advertising tone given the global pandemic, it is apparent consumers are getting hit with the same messaging over and over — albeit from completely different brands: 'Now more than ever'… 'In these uncertain times'…. 'The safety and comfort of home'… 'We're here to help'… 'We'll get through this together'…
It seems the same playbook for how to engage customers during this time leaked to every team. So how can brands break away from the 'hipster conundrum' (trying to be genuine and unique while everyone else floods the market with the same message and approach)?
Perfection Through Differentiation, Need, and Testing
The domestic drop in CPM started in late February and early March, with a large drop off occurring on March 10 — obviously correlated with the onset of Covid-19's spread in the U.S. Since then, many brands have naturally adjusted their messaging to be less about inducing customer conversions and more about relaying their mission.
Given the climate and the desire to lend a softer approach, many have felt it critical to communicate their brand value to consumers and to show 'how they care.' That said, people are catching the same message from multiple brands, and it's accordingly becoming increasingly important to differentiate offerings, showing how a company's goods are more of a 'need' than a 'want.' A company must build long-term value with customers now, instead of spending ad dollars in an attempt to lock in short-term revenue.
For example, let's look at a sunblock company. The company can begin its ad campaign explaining its history and how it's joining the Covid-19 fight by giving back to the community. From there, it can differentiate itself by showcasing why its sunscreen is different (it's 'parabens and phthalates-free'), and why it is a needed product, not a 'nice-to-have' product ('summer is coming and the rays are stronger than ever'). All the while, the company can take advantage of the low CPM to test what messages and creative are most impactful.
As the world opens up and consumer confidence returns, the next step of the sunblock seller's campaign should focus on respectfully offering promotions. By declaring relevancy, differentiation, and the critical importance of a good or service, brands can engage and retain consumers through the coronavirus era. By combining community-oriented messages with a variety of sales-oriented ads, companies can better understand what resonates best with customers for long-term benefits.
Move Past Messaging and Creative: Test Experiences
As many organizations instill a mission-led strategy, it's also critical to find ways to cut through the noise. I'm not arguing about stepping away from showcasing the beneficial things companies are doing to support their communities — that is still truly important from a humanitarian and brand-affinity perspective. Rather, brands should also begin securing long-term retention and interest as best they can.
Let's take mobile games, for example — a mobile game developer can test the best ways to convert hyper-casual gamers to soft-core gamers. While hyper-casual games commonly earn money mostly from reward-based advertisements, it's common for soft-core gamers to make in-app purchases. The developer or game studio can test gameplay retention and purchases by experimenting with lowering the price of in-app purchases and making the game harder or easier. Through different variations of this across a wide sample set, developers will learn what experience works best for consumer engagement, game style conversion rates, and long-term retention.
By capitalizing on lower impression prices and putting aside the notion of short-term monetization, brands can lean on testing for increased long-term engagement. Additionally, solidifying relevant and timely messaging that lets consumers know why a brand's offerings are necessary will help companies remain top-of-mind as consumer spending gradually returns to normal.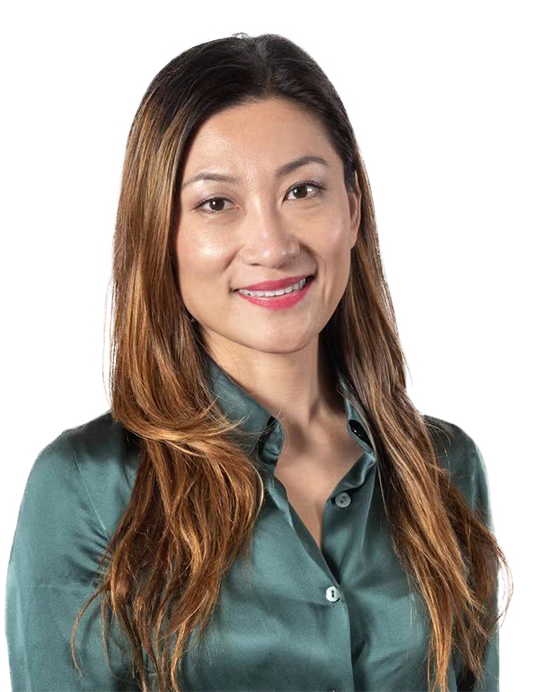 Tiffany Ou
General Manager, Americas
Tiffany Ou is a seasoned mobile advertising professional, bringing over 17 years of industry experience to her clients. Tiffany has been General Manager, Americas at Nativex for two years and leads the go-to-market strategies for leading game and app developers. Prior to Nativex, Tiffany managed multi-channel advertising projects at a number of major advertising agencies.

Link:https://streetfightmag.com/2020/05/12/playing-the-long-game-with-todays-low-cpms/#.XrtdK2gzbIV