The first image one can think of upon hearing 'China' is 'a high population.' According to the World Bank and United States Census Bureau, the Chinese population stands at approximately 1.386 billion as of 2017. It means that such a high population implies many numbers of users to access the products and services of companies involved in manufacturing and service. In fact, on Single's Day of Alibaba known as the Chinese version of the Black Friday, over a whopping amount of KRW 30 trillion was traded.
That is why China is recognized as the land of many business opportunities for Korean companies. In fact, copycats abound and regulations are stringent in China, and there is a rampant anxiety that new regulations arising from cross-national frictions might do anything harm to one's business. Above all, many companies from Korea do not know what campaigns to wage in order to advance into China. It would be the norm for them to tap onto global platforms such as YouTube, Facebook, and Snapchat to go global, but China blocks such overseas services. Therefore, it would be challenging to gain expected results by using these media for campaigns in China.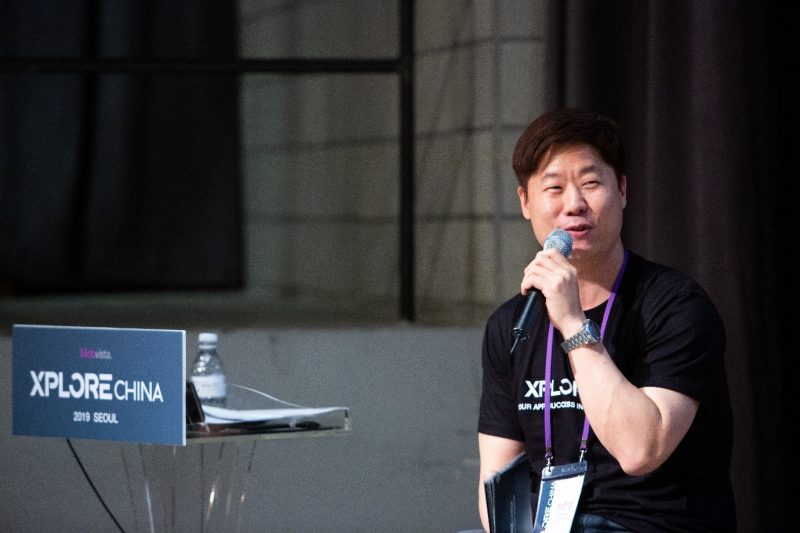 (Junsung Park, Korea Country Manager from Mobvista)
Mobvista, a China-based mobile marketing solution company, has organized a marketing seminar titled 'XPLORE CHINA' for Korean companies that have such issues. Country manager Park Junsung of Mobvista said, "Many companies seek for opportunities in China that is home to the population of 1.4 billion and over one billion mobile users, but channels to access to information on government regulations and market trends are limited. This marketing seminar was held to provide specific information on acquiring new Chinese users to be conducive to companies that take their first step in marketing."
It is Tencent that is the most influential digital medium in China. Known as a game publisher with such services as the League of Legends and the Clash of Clans, it has introduced WeChat launched as a messenger service since 2011, QQ and Tencent Video, a video streaming service along with ad platform business based on them, thereby expanding them to ad platforms. Globally, the number one ranking service providers differ Facebook for social media, SnapChat for messenger service and YouTube for video streaming. However, Tencent is undoubtedly No.1 company that provides most of the online services except for search and shopping in China.
Manager Ahn Areum of Mobvista explained, "Tencent is a company with over half a traffic generated in China. Since it has individual app ecosystems centered on dual services of WeChat and QQ along with the simple payment feature, companies can execute marketing campaigns in ways they want. Moreover, 'Yingyongbao' as an app store of Tencent is a platform to be considered first and foremost for Android applications to be launched in China."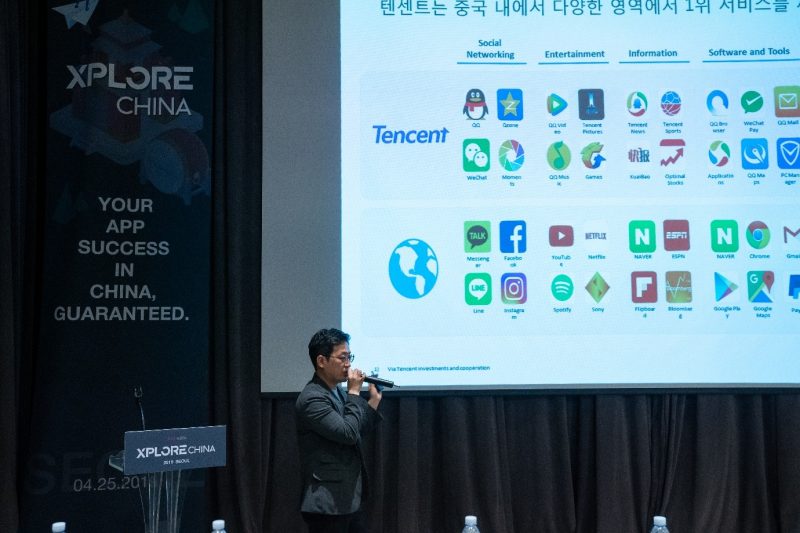 (Chinese user analytics using Tencent's UID)
'Bytedance' is a recently emerging platform following Tencent. Although it might be new to Koreans, it grew with 'Toutiao,' a news curation service in China, and carries on its fast growth with 'Tik Tok' enabling short video streaming. Tik Tok was launched as an emulated version of 'Musical.ly' from the U.S., but it has acquired global users by acquiring it to integrate their service last year. Bytedance has implemented an ad platform business by fully utilizing news, content, short videos and social media based on such growth and high user acquisition.
Baidu that led the IT boom in China has a lesser impact in China compared to the past but still remains as China's largest search engine. That is why it is effective to execute ads in key spots for certain keyword search, and it is a channel mostly purchased by large enterprises or duty-free business operators that have advanced to China. Furthermore, Bilibili as a real-time broadcasting platform, is a favorable platform for targeted ads for games because of a high usage rate among young people, despite its smaller scale compared to other platforms: its active users amount to about 150 million.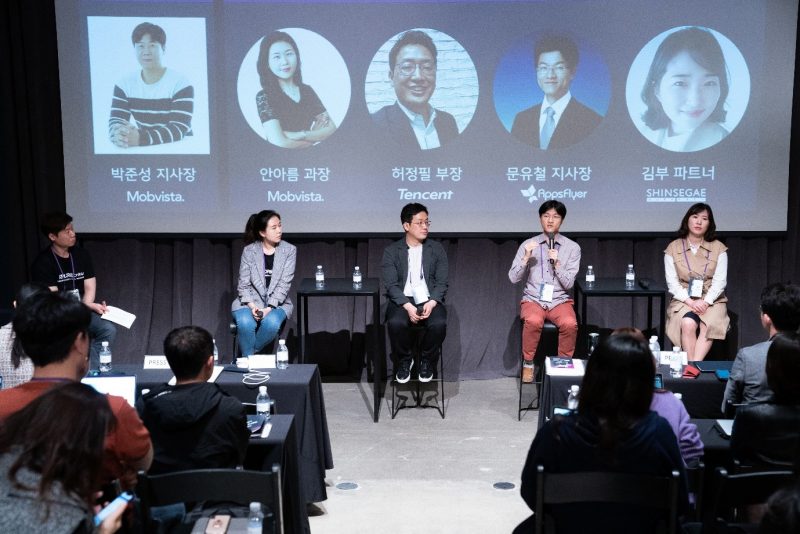 (Senior sales Manager Areum An from Mobvista speaks about the UA marketing in China )
In China, the portion of iOS app store is on the rise along with the recent penetration of iPhones. The portion of iOS among the entire app stores in China is 20 percent, which is huge given the Chinese market size. Recently, there has been a high demand for such genres as idle RPGs, and iOS enables game launch without any specific constraints, although the reasons are not known.
Country manager Park Junsung of Mobvista said, "We held a similar seminar about two years ago, but we only dealt with superficial topics. However, in this seminar, we covered hands-on experiences on what media are efficient and what methods will work in China. Our goal is to enable the domestic app and game developers from Korea could acquire more users and generate better results."
Link: https://bit.ly/2vH6JVJ