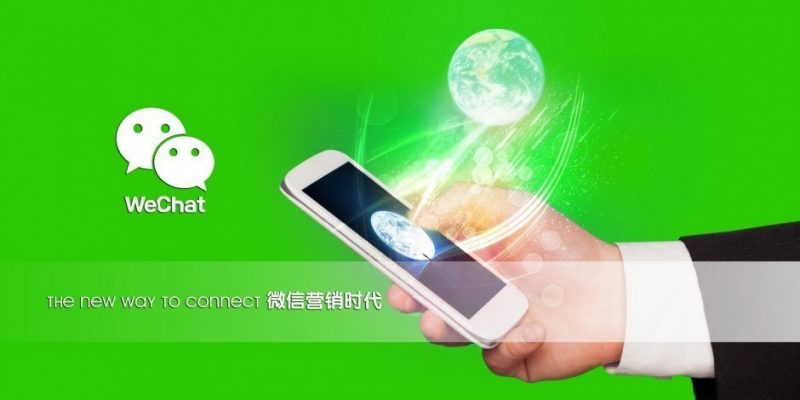 In early March 2020, Chinese super-app WeChat announced it was tightening privacy controls on third-party apps to restrict the collection of sensitive personal information to a smaller group of developers, citing "the recent coronavirus epidemic (Covid-19) prevention and control" as a reason.
Under the Tencent-owned platform's new privacy controls, developers have to explain what personal information they are collecting and how. Information can only be gathered on a need-to-know basis for mini-programs, which run within the WeChat platform.
They must also include information about the types of personal data they are collecting and how they are doing so in the app's backend data.
Experts say this move is a mixture of new government regulations, consumer privacy and WeChat's bid to secure competitive advantage as these third-party apps include Tencent's rival Alibaba's workplace app DingTalk, which WeChat accused of violating its rules and "could leak private information without the user's knowledge".
It has banned these links from opening directly within the platform, and users have to copy and paste them in their browsers to open them instead.
The Chinese government updated its security regulation in 2019, which is widely seen as a push for apps like WeChat to meet the standards in privacy and security laws, points out Richard Zhou, a senior account director for R/GA in Shanghai.
This year, there was an update on these rules that now include the absence of published service regulations, failure to clarify the purpose of data collection, and the collection of user information not related to the service provided.
On the heels of the Covid-19 outbreak within China, the government instituted an excessive amount of surveillance and public monitoring. This came after Dingtalk created a mini-program called "Health Code", which help users indicate their health status during the outbreak but also accessed additional WeChat user information.
"Giving competitors and third-party mini-programs access to data that could ultimately be used to abuse the system or used against WeChat was not ideal, and likely the primary reason they removed this type of access," Ting Zheng, the social account lead at digital agency PMG explains to The Drum.
"WeChat is likely following Facebook's footsteps as back in September 2019, as a result of the Cambridge Analytica controversy, Facebook reviewed one million third-party apps and suspended tens of thousands that were collecting user data."
BK Wei, the director of digital innovation at Mindshare in China agrees, noting that Alibaba is keen to build an ecosystem around Alipay, their payment app, in a direct move to compete against Tencent's ecosystem which is built around WeChat.
He explains Alibaba's introduction of Alipay mini-programs will be a key focus of 2020, which is interesting as Alipay is primarily a mobile payment and personal financing app.
"Because of this, it is already subjected to much tighter controls on user privacy and data safety – not only because of the nature of their app's products and services – but also because of China's governmental regulations," Wei explains to The Drum.
"With WeChat's recent launch of personal financing functions to equally compete against Alipay, it is safe to assume that these new tighter controls will enable WeChat to meet the necessary higher security levels mandated by the government to offer such services and products."
According to WeChat, since the beginning of 2020, it has intercepted 3,252 attempts to collect users' personal information by 2,392 programs.
Irene Yang, managing director of Nativex says with more consumers showing concerns about the amount of and type of personal data that apps have access to and how they are using them, the move by WeChat is warranted, and in line with similar initiatives rolled out by other tech giants.
"Internet service providers like Firefox have cracked down on the use of cookies, and Google is doing the same, albeit in a phased manner. Online platforms can no longer turn a blind eye to the data collection methods of their partners, and have to therefore put in place measures that protect the privacy of users," she adds.
What does this mean for mobile advertisers?
As the new privacy controls will only allow information to be gathered on a need-to-know basis for mini-programs, it will certainly limit the efforts of mobile advertisers to collect and match consumer data from WeChat mini-program usage.
This is because mobile advertisers rely heavily on users' data to create targeted, personalised ads to effectively reach out to their target audience.
The new move means they will have less access to data and cannot use this information to their advantage and create better strategies to expand or hone targeting further on WeChat or other platforms, which offer the ability to use CRM-type data to match to a specific user for advertising.
If a mini-program can no longer collect this data on the backend without the user's permission, it will make it much harder for the company to match back to and their audience pools will shrink.
Ray Guo, the director of data and analytics at Omnicom Media Group in China says with the existing walled garden, advertisers will rely more on Tencent data to identify, target and activate audiences within the Tencent ecosystem.
"With increasingly less data flowing back to advertisers, this will further intensify the walled garden situation in China advertising industry," he cautions.
Yang, however, believes the impacts of tighter security controls on mobile advertising, however, may not be all negative. The main issue surrounding privacy controls is that users' data is obtained without their knowledge and permission. As such, with these controls in place, mobile advertisers will need to employ self-regulatory solutions and seek their consumers' consent before collecting data.
She says while the amount of data collected will reduce, the value of it will increase, considering how users who give consent are those who are interested in purchasing the product or service. This effectively gives mobile advertisers access to a valuable set of data that can be used to create better marketing campaigns.
Concurring with Yang, Paul Coffey, the general manager of data and analytical services at Mindshare in China adds: "In terms of spending share, Mobile dominates because it's where consumers spend their time interacting with media.
"A change in WeChat's policies is not going to radically alter this. Instead, I expect an evolution in mobile advertising. Brands who had previously found creative ways to extract user data through mini-programs will be incentivized to come up with new means, or scale back their ambition and focus on general brand building instead."
How will it impact in-app advertising?
As part of the new privacy controls, WeChat has also banned external links from Tencent's own services including social media app Friends, Tencent News and WeChat Reading, which "entice users to download applications" while accessing user contacts.
Yang explains WeChat moved to ban external links to crack down on advertisers who redirect users from Tencent's services to external pages. As WeChat has one of the largest consumer pools, in-app advertisers have been employing this method to generate more traffic to external links.
However, this method of driving user acquisition – through enticing users to download applications – might not be the most effective way for in-app advertisers to increase the number of users due to the low conversion rate.
"In-app advertisers who still wish to use Tencent's services to advertise offerings, might have to rethink continuing to spend on this ad platform to attract the attention of their large user base, as unpaid advertising solutions on the app, such as chat groups, have been rendered invalid as well. Focusing on using Tencent's services also limits advertisers in finding new methods to advertise, and reaching out beyond this large but niche audience," she says.
"Furthermore, advertisers face the challenge of adjusting their strategies and policies to reduce their reliance on collecting data to gather consumer sentiments. As data privacy issues in apps run rife in today's increasingly digitally connected world, there will need to be greater transparency with consumers as advertisers moderate the type of data analysed across the different platforms."
She adds: "Being upfront about the data collected with customers will aid in-app advertisers in their efforts while curtailing on data collection violations."
Ray Guo points out WeChat has always affirmed that they prioritise user experience and create a safe environment for their users above everything else. By banning external links to other Tencent services as well, WeChat will now more than ever, be seen as a platform and an app that holds integrity when it comes to protecting user privacy.
He believes with tighter restrictions on external links and app download promotions, the once-popular social marketing method, social fission (mostly known for being used by Pinduoduo), is facing a crisis in WeChat, especially when sharing links and landing pages that reveal WeChat friend relationships.
"Thus, when advertising in WeChat, advertisers will need to make sure they fully comply with user privacy regulation to avoid raising user concern on both data usage and WeChat policy," he adds.
What does this mean for user privacy?
While users in China have seemed relatively less concerned about sharing their data online because online anonymity does not exist, they are more concerned and inclined to look out for each other with respect to online scams.
Consumers are also no longer skimming through the privacy section of their apps, and are more focused on making sure that their personal data is well protected.
For example, search engine giant Baidu was sued by a consumer rights group for collecting user data without consent. In another instance, Chinese users challenged Alipay's parent Ant Financial, Alibaba's financial arm on their privacy, forcing Alibaba to apologise to them.
Ant Financial had launched Zhima (Sesame) Credit, an online credit scoring service that offers loans based on users' digital activities, transaction records and social media presence. Users discovered that they had been enrolled in the credit scoring system by default and without consent.
In July 2019, notes Xiaofeng Wang, a senior analyst at Forrester, 40 Chinese apps were slapped for improper data collection. Apps involved include virtual matchmaking site Soul, Shanbay Vocabulary, P2P financial services platform Renrendai and social commerce app Yunji.
In the last six months, according to Paul Coffey, there has been widespread adoption of Chinese language cookie warning notices on websites, in response to government policy are driving a renewed focus on user privacy.
"China's Cybersecurity Law manages the collection, storage and usage of data by all network owners, operators and service providers, as well as Critical Information Infrastructure (CII) operators in the market," explains Benjamin Wei, managing director for China at Essence.
"The China Academy of Information and Communications Technology (CAICT) also released a whitepaper on mobile app data security and personal information protection, to set standards and specifications to further protect users' mobile app data and privacy."
Yang points out as China companies are behind some of the most popular photos and video apps around the world like TikTok, there is no doubt a need to ensure that user privacy is protected.
"This is so that China can continue to be a key industry player in the app development market. In particular, government agencies and enterprises are driving personal data protection efforts and welcoming regulation on data privacy," she explains.
"This can be seen from the implementation of China's personal data protection law which puts in place a detailed structure for individual data rights and protection that companies have to abide by."
With GDPR, California Consumer Privacy Act and the undergoing legislation of the China personal information protection law, the precision marketing and advertising industry will step into a new era determined by consumers choosing to opt-in to receive targeted ads in exchange for anonymous personal information.
Consumers who are less concerned about sharing anonymous data can still be reached with customized messaging along with a personalized channel because as Zheng aptly puts it, nothing is private in China.
However, for those who are sensitive about information sharing, maybe it is time for advertisers to give consumers the choice to receive more general ads.
Link:https://www.thedrum.com/news/2020/04/13/wechats-new-privacy-controls-what-does-it-mean-users-and-advertisers