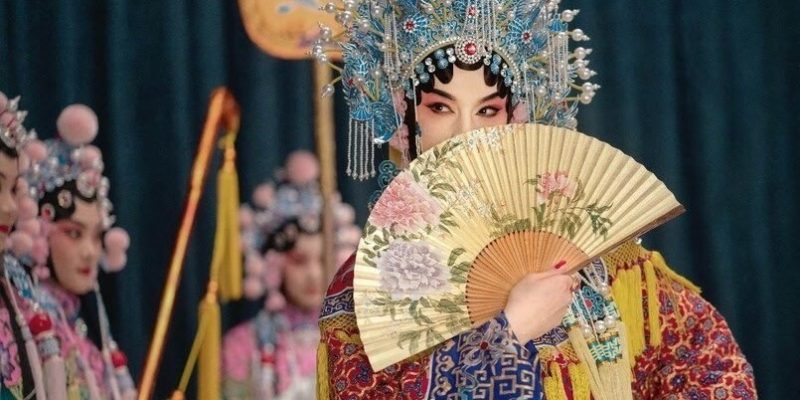 China's media regulator has fixed the length of TV shows as part of a soft power push
Marathon television shows, a regular in China since 2015, has become a thing of the past as the country's media regulator has moved to place limits on the number of episodes per drama and calling for quality improvements in the industry.
According to analysis from National Business Daily, the average length of a TV show in China has increased from around 30 episodes in 2012, to more than 40 episodes in the last three years.
For example, the major entertainment platforms in China, namely, Baidu's iQiyi, Alibaba's Youku, and Tencent Video produce close to 90 episodes for each show. The trend has led to celebrities being paid exorbitant appearance fees, adding the pressure to production budgets.
In response to Chinese premier Xi Jinping's directive on increasing the country's cultural footprint and soft power, the National Radio and Television Administration (NRTA) has released a notice that sets hard limits on the series length and more stringent rules governing production budgets.
The notice is critical of producers that "rush to shoot without sufficient preparation" and turn out low-quality shows.
NRTA has fixed the number of episodes at 40 per show but is encouraging producers to make fewer than 30. It has also ordered producers to submit costs for review and determined that actors' salaries must not exceed 40% of total production cost. The pay for lead actors now cannot exceed 70% of actor salaries.
Benjamin Wei, managing director, China at Essence, says existing industry standards and profit structures of TV show production in China have impacted quality while increasing costs.
The revenue share model used by broadcasting platforms in China encourages producers to increase their shows' episode count. Some video platforms directly use episode count as a coefficient to determine producers' revenue share.
"Many local TV stations also deem a show's number of episodes as an essential criterion to determine its potential. As a result, more producers increase their shows' episode count in order to achieve better ratings, and thus, higher profit. A show is sometimes prolonged regardless of whether its script can support more episodes, contributing to a decrease in the quality and reputation of shows among viewers," he explains to The Drum.
"The NRTA, therefore, put in place market regulations by setting limitations on TV shows' episode count, in a bid to steer the industry toward a healthier ecosystem and eventually, increase the quality of future TV productions."
Cassie Cheng, the marketing and communication director at Mobvista, agrees. She says that by placing limits on the number of episodes to just 40, the NRTA can ensure storylines and content are sharpened to best captivate audiences.
To fill the void, platforms will need to commission more shows for their audiences, hopefully leading to a greater variety of content.
"The new regulation hopes to combat the practice of TV producers rushing to buy authors' written works before having a concrete plan on how to turn them into shows – a risky move that will likely impede the eventual quality of the production," Cheng tells The Drum.
Will the new regulation change the TV industry in China?
Wei suggests that the direct impact of the limits could lead to producers seeing lower revenues and smaller budgets in the short term before adjustments are made to the standard revenue share models.
Smaller budgets could mean fewer top names hired and lower production costs, the key criteria for local audiences in selecting a TV show to watch. However, he says a hard limit on the number of episodes could also ease the pressure on screenwriters, encourage budget efficiency and hopefully, lead to better show quality.
"Chinese TV viewers are getting increasingly intolerant toward episode redundancy. A common trick is to increase the playback speed and drag the video progress bar forward when viewing shows. With a general lack of quality shows, it is becoming harder to attract consumers who are willing to pay for membership of video streaming platforms," adds Wei.
"The new regulations in place would ideally lead to the emergence of more quality dramas and encourage streaming memberships, with viewers more willing to sit through ads and the entirety of the episode."
For some producers, adding extra episodes is also a strategic move to garner buzz, given that most series are broadcast on a weekly basis. Under the new regulations, producers can no longer adopt a 'film-and-see' approach and will need to ensure that storylines are kept concise.
Producers will need to be more selective about what material to adapt while finding ways to ensure that viewers are hooked faster.
"For audiences, online reactions have been divided – through the majority have expressed their approval to the new rules," says Cheng. "Many recognise that quality does not scale with the length of a show, as exemplified by long-running dramas such as Story of Yanxi Palace, which had 70 episodes. As the move will eventually see an increase in content – both in quality and quantity – consumers will be even more spoilt for choice, which may mean a decrease in attention spans."
She adds: "Coupled with the demand of higher-quality, streamlined stories that have less filler, it is no surprise that we will see viewers dropping off shows the moment they are disinterested."
How will media platforms respond?
The outbreak of coronavirus in China has seen the number of dramas balloon, with medical dramas becoming more popular. According to TechNode, IQiyi reported a user growth rate of 21.4% during the month and Youku announced that daily active user count set historical records.
Wei notes that IQiyi, Youku and Tencent Video have been shifting focus towards quality shows with fewer episodes over the last two years. "In fact, according to Guduo data, in Q1 2020, there were 17 internet streaming shows with fewer than 12 episodes out of a total 65 (26%) for the top three online TV platforms," he explains.
"All platforms should also reevaluate their relationships with producers to ensure consistent quality and an improved, healthier profit for all parties."
How will this impact advertisers and their media budgets?
Since 2011, the Chinese government has banned the airing of mid-broadcast commercial spots during dramas and films on television. Adding to the obstacles in the way of brands reaching audiences has been exacerbated by streaming services' focus on content investment, as they compete to grow their paid, ad-free subscription bases.
Brands will need to be smarter about media placement and ensure creative is equal parts interactive and entertaining. Advertisers have begun to employ a variety of methods including product placements, title sponsorships and creative banners.
However, the new regulation impact on advertisers' media budget is unclear as of now, since viewer behaviors are unlikely to change significantly.
"Advertisers and their agencies need to identify ways to better incorporate messaging and products in a natural and unobtrusive manner, evolving from ad placements across a show for sheer impression counts," says Wei.
While the smaller number of episodes per show fewer opportunities for ads and branding, which may drive up costs, there is also the possibility that there will be even more shows to choose from, suggests Cheng.
This may even out the total number of spots available – resulting in a minimal budget change in relation to overall available advertising space.
"However, the reduced revenue that producers can expect from the episode cap might also mean producers might look to advertisers to supplement the shortfall. To do this, producers might want to increase the number of brands that advertise, or increase the number of ads per advertiser per show," she advises.
"Of course, that content must still be king – and this is even more crucial now amid heightening competition."
The implementation of these new rules does not change the primary principle that foreign brands need to abide by when entering the Chinese market, which is to not attempt to make China's market fit to their brand, but rather to make their brand fit into the Chinese market.
These new rules underscore the importance for foreign companies to truly understand what best appeals to mainland audiences – which will be equally important for companies who are looking to co-produce TV shows with Chinese producers, or brands who are looking to advertise on these shows.
For foreign companies who are looking to enter the Chinese TV market, a lot of the new rules that now guide producers will also apply to how they will need to strategise their market strategy.
This includes a thorough preparation of how they intend to enter, a complete overview of budgets required, as well as a clear understanding of what makes the audience tick top guide where and how subsequent content will be displayed.
Link: https://www.thedrum.com/news/2020/04/24/fewer-episodes-better-quality-what-chinas-new-tv-rules-mean-advertisers-and-media