As the proliferation of ecommerce accelerates due to COVID-19, 2021 will be the year that consumers become more sophisticated buyers and individuals more sophisticated purveyors. The democratization of ecommerce will emerge in which individuals create their own dynamic, thriving, and live-streamed marketplaces, writes, Tiffany Ou, general manager of the Americas, Nativex.
As we enter 2021, marketing practitioners hope for the ability to forecast the year ahead and find some much-needed stability. In 2020, much of the industry has been on the defensive, fighting not to grow their business but simply to hang on.
That said, a few sectors developed new footholds that provide glimpses into how 2021 will shape up. Ranging from new ecommerce trends to fresh takes in mobile app marketplaces and the apps themselves, marketers have the opportunity to prepare for new realities and find areas for growth.
New Iterations of Ecommerce
Notably, as the proliferation of ecommerce accelerated due to COVID-19, 2021 will be the year consumers become more sophisticated buyers. Additionally, by extension, the internet and mobile level the playing field for purveyors. Interestingly, a recent report from McKinsey found that 76% of consumers tried new stores, brands, or methods of shopping during the pandemic.
Based on this, I predict that sterile buying experiences from two or three monolithic marketplaces will no longer be the standard. The diminishing notion of brand loyalty is brought to the forefront again as consumers shift their focus from needing a particular brand or branded item, to finding variations of an item that is most readily available at the best price. For example, if someone needs toilet paper, they are now more apt to purchase any brand of the product from any seller just to ensure their needs are met in a timely and affordable fashion.
With this in mind, we will see gradual democratization of ecommerce, where individuals create their own dynamic, thriving, marketplaces. These new marketplaces will be hosted by various live streaming services, enabling users to sell with the personality that brings their products to life. We are already starting to see this, and it is represented via Livestream's report, which states 80% of people would rather watch live video from a brand, rather than read a blog. Marketers should begin identifying their strategies to take advantage of these new channels.
Additionally, we will see the development and normalization of new shopping events throughout 2021, similar to Black Friday and Cyber Monday. For example, in China, Double11 is a massive shopping holiday that celebrates being single. Ecommerce companies will similarly capitalize on new and massive opportunities for online shopping the continued pandemic will bring.
Evolution of Mobile App Stores and App Types
As we saw with Epic Games' dispute with Apple, the app store creator was at risk of losing key partnerships due to its high commission rates. Apple ultimately reduced its fee structure for most app developers, bringing new possibilities to light. I predict smaller developers that no longer have a 30% fee will be incentivized to develop for the Apple app store and will have favorable business terms while they scale their apps/companies. Additionally, as they are not charged as much, we will see this subset of developers spend more on user acquisition and higher CPIs. Put simply, mobile ads are going to catch the attention of marketers and advertisers increasingly.
When it comes to the actual app genres that will trend through 2021, mobile health and wellness and social games will continue to increase in popularity. This is mainly due to people's desires to improve their quality of life during the next wave of COVID-19.
Speaking of games, 2020 saw the rise of casual mobile games. However, over the year, they started lacking originality. As one causal game would find success, a sea of copy-cats would emerge and lift key gameplay functionality. Based on this, I predict 2021 will see a massive shift in consumer focus to mid-core and hardcore games. Leading factors are based around mid-core and hardcore games' enhanced creativity, evolving stories, and mobile device display performance.
All in all, 2021 will be the year we begin to see the monoliths crumble. From ecommerce sites to gaming marketplaces, consumers will exercise their ability to research and comparison-shop to get the items they covet but likely will not travel as much to make purchases. Retailers and individuals will capitalize on the opportunity with the creation of robust marketplaces to sell their goods. At the same time, marketers will purchase inventory outside Google and Facebook duopoly. This will give smaller retailers and developers the ability to further monetize their sites.
link: https://www.toolbox.com/marketing/ecommerce/guest-article/how-ecommerce-and-mobile-marketplaces-are-driving-the-digital-economy/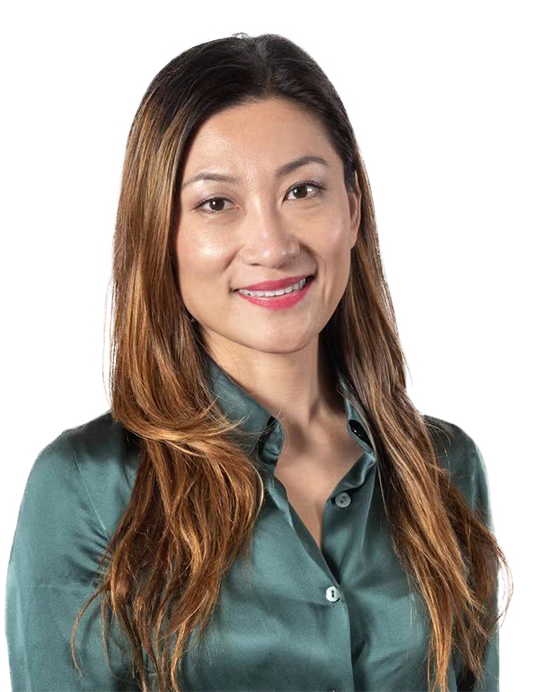 Tiffany Ou
General Manager, Americas
Tiffany Ou is a seasoned mobile advertising professional, bringing over 17 years of industry experience to her clients. Tiffany has been General Manager, Americas at Nativex for two years and leads the go-to-market strategies for leading game and app developers. Prior to Nativex, Tiffany managed multi-channel advertising projects at a number of major advertising agencies.