Our favorite gaming event of the year is back, and the Nativex team will be back in a big way with plenty to offer attendees.
GDC 2023 will feature talks, panels, and workshops from industry leaders and experts covering a wide range of topics related to game development and marketing. In addition, there will be plenty of networking events, and the Expo exhibit showcasing the latest technologies and games, and various interactive spaces where attendees can try out new games and technologies.
Come visit the Nativex team
For the first time since 2019, we are excited to be back in person with all of our latest mobile agency solutions to help your game grow. A lot has changed over the past three years, and we'll be showing off our global gaming user acquisition solutions, superior ad creative production, and XploreChina campaign, giving you access to scale the success of your game in China.
Swing by the Nativex booth S1251 from March 22 – 24th.
Looking to set up a meeting with our mobile experts?

We'll be onsite all week.
Booth S1251, South Upper Lobby, Moscone Center

Expo hours:

Wednesday, March 22 | 10:00 am – 6:00 pm

Thursday, March 23 | 10:00 am – 6:00 pm

Friday, March 24 | 10:00 am – 3:00 pm
Looking to party?
Nativex will be sponsoring the
Five O'Clock Club: The Golden Age
happy hour. The exclusive invite-only networking event for mobile marketers will transport you to a 1930s-style Gatsby party. This exclusive Five O'Clock Flagship Happy Hour will feature live performers, a jazz band, a cigar roller, and an exciting collectible scavenger hunt with epic prizes up for grabs. Due to limited availability, it is recommended that you request an invite today to secure your spot at this unforgettable event.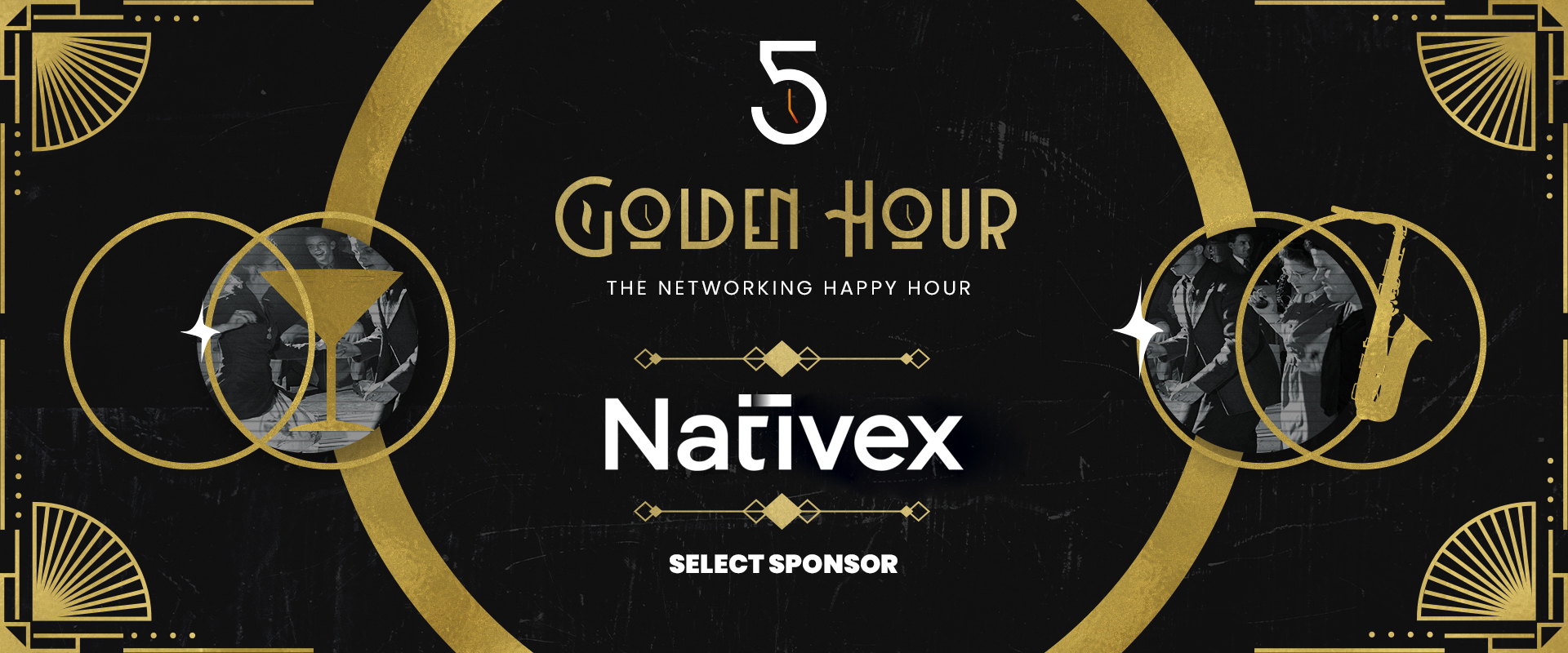 Location: The Hawthorne, San Francisco

Date/Time: March 21st, 5pm – 8pm
Be in to win
What is a good conference without some freebies? Nativex agrees and presents the Nativex Hashtag Challenge.
To enter, simply take a picture at the Nativex booth and post it to LinkedIn with the hashtag #NativexGDC2023 and you'll stand a chance to win a variety of prizes, including Google Nest Mini, free ad creatives, and more. Entries close at 5:00 pm on Thursday (3/23), so come on by!
Disclaimer:

By participating in this contest, you agree to allow Nativex to use your submitted photo and content for promotional purposes.
Get in touch.
Don't hesitate to reach out if you have any questions or would like to meet up!
Contact us
.