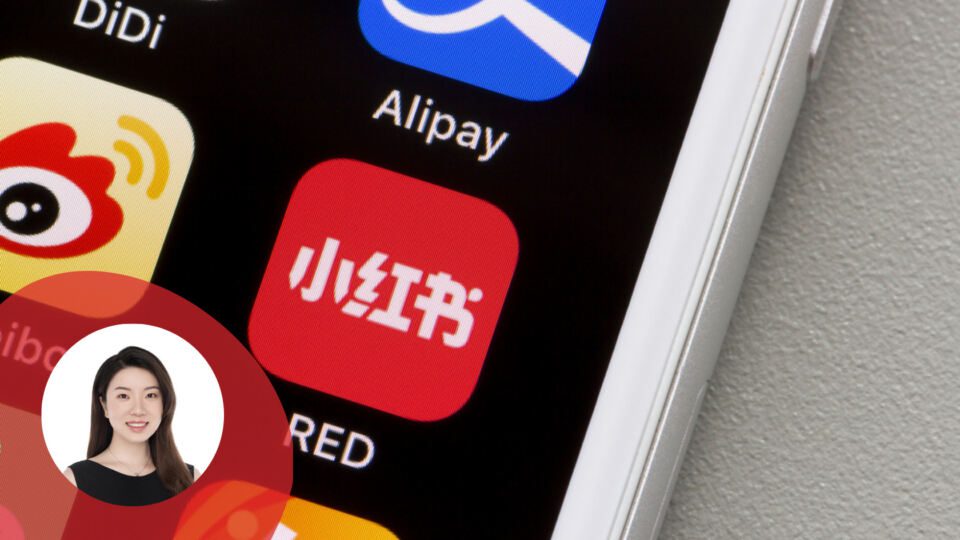 Online shopping has become a way of life in China, accounting for over 36% of total retail sales. While it's not a new concept to Western apps and brands, the level of sophistication in China is apparent to anyone who knows or invests in the market. Western markets are starting to see glimpses of the Chinese social ecommerce strategy with the recent partnership between TikTok and Shopify. The TikTok Shopping functionality will give marketers yet another avenue to leverage influencers and monetize users on the platform.
Many Chinese marketers have seen this as a long time coming for TikTok as it has already been in play for TikTok's Chinese sister app Douyin for quite some time. China's domestic tech giants such as Tencent and Bytedance have capitalized on recent m-commerce trends and have reached near perfection on integrating in-app commerce to a wide array of app verticals. Douyin and its Tencent-backed competitor Kuaishou have invested heavily in their digital shopping capabilities and do their best to blur the lines between commerce and the organic app experience. So what can brands learn from the success seen in China?
The Rise of 'Super Apps'
Chinese developers have a knack for creating so-called 'super apps'. These apps provide users with everything from ecommerce to ride-hailing, messaging, social content and much more. The original Chinese super app, WeChat, has seen huge success with this model and has been able to provide brands with reaching their audience in new, innovative ways.
Mini-programs, for example, were first introduced to WeChat to allow for an 'app within an app' user experience. Now a staple of social apps, mini-programs give brands the ability to connect with their audience through content, product deals and customer service. Dedicated brand spaces beyond standard social media pages offer a more interactive experience and measurement of traffic and demographics. RED has recently integrated mini-programs directly into the app, which helps keep users from exiting the app and keeping on brand. It's a particularly useful function for Alibaba-backed RED, which sees designer brands such as Gucci and Louis Vuitton growing their presence to a female, fashion-conscious audience looking to catch a deal or giveaway.
Digital buyer penetration is also higher than anywhere else at almost 80%, and these digital shoppers are present across all demographics. China is interesting in the fact that it has app preferences not just across age groups but also cities. Tencent-backed Kuaishou, for example, is extremely popular amongst citizens of lower-tier cities. These cities have less buying power and smaller economies, and one out of every five people in China's 832 rural counties is an active Kuaishou user. Kuaishou is a short-form video app and has extremely high m-commerce conversion rates, likely due to its native ecommerce platform.
The Success and Strategies Behind Livestreaming
While live streaming is not new to Western markets, it certainly isn't at the level of sophistication seen in China, augmented with the power of the country's influencer marketing sector. Known domestically as key opinion leaders or KOLs, these influencers are also a go-to for many brands looking to engage and win the trust of their audience.
In China, micro-influencers often have between 1,000 to 100,000 followers and focus on more niche topics. While brands looking to enter China might not reach as many people, it represents a lower risk and a better chance to truly engage an audience.
Maybe the most lucrative aspect of KOL marketing is livestreaming. Thanks to record-breaking shopping holidays, livestreaming now represents a huge portion of online sales. Fashion KOLs on apps like RED have taken massively to livestream. Women represent 95% of RED's user base, of which, 60% are 24 to 35 years old. Such a specific demographic has given fashion and beauty brands such as Gucci and M.A.C. a chance to connect to large swathes of users, and micro-influencers are also cashing in on niche brands looking to gain a foothold.
Ecommerce giant Taobao is perhaps the greatest winner out of all the streamlines as it receives a commission out of each sale linked to its marketplace. In addition to this, Taobao also has some truly impressive livestreaming capabilities, with influencers such as Viya selling over $49.7 million in a single day. 
Cosmetic brands also find much success with KOLs in China through the RED and Douyin ecommerce platforms. Li Jiaqi, also known as the 'Lipstick King,' has become the top beauty livestreamer in China. A recent campaign with a renowned Japanese skincare brand saw branded videos attracting over 20 million views across seven Chinese apps and more than 120,000 engagements. The success of KOLs like Li Jiaqi often boils down to the app's ability to immerse the audience in the livestreaming experience and close the loop on the customer journey, from brand awareness to purchasing.
Optimizing the In-App Customer Journey
Another aspect of these Chinese apps such as Pinduoduo and Douyin is their ability to streamline the payment process and introduce purchasing options into the app's interface. Reducing friction along the customer journey both boosts conversion and reduces commissions that would need to be paid to third-party payment solutions such as WeChat Pay, PayPal or Alipay. Douyin Pay was a service recently provided to Douyin users as a way to achieve just this.
Keeping the user experience uncluttered and as native as possible is important, as the app's session length and DAU will have a direct result on your ROAS. This is where many Western apps go wrong. Kuaishou and Douyin, for instance, also offer native ecommerce that links to the app's store, similar to the recent introduction of Instagram Shopping.
Douyin has taken this a step further and only provides product banner ad placement after the first video loop. By including it after the first loop, users are more comfortable with the ad placement and it gives advertisers a very clear picture of who their top customer cohorts might be.
Interestingly, the rise of TikTok has seen some of the most innovative marketing in Western markets in years. TikTok, as many are aware, is very similar to its sister app Douyin. TikTok has given advertisers a lot of new tools to consider in their marketing mix and the opportunity to reach a demographic not influenced by Facebook, etc. TikTok has been integrating a lot of the functionality that has worked in China and much of it has been successful. While the two regions do have many distinct differences and nuances, there is a lot to learn.
source: retailtouchpoints
---
Irene Yang has over eight years of experience in the digital advertising industry and is the Managing Director of Nativex. At Nativex she leads a global team providing performance-driven advertising solutions to verticals such as gaming, ecommerce, entertainment and fintech. Yang also heads Nativex as the top-performing TikTok ad agency and supports global advertisers in exploring the APAC market including China, Japan, Korea and Southeast Asia.