⟵
success story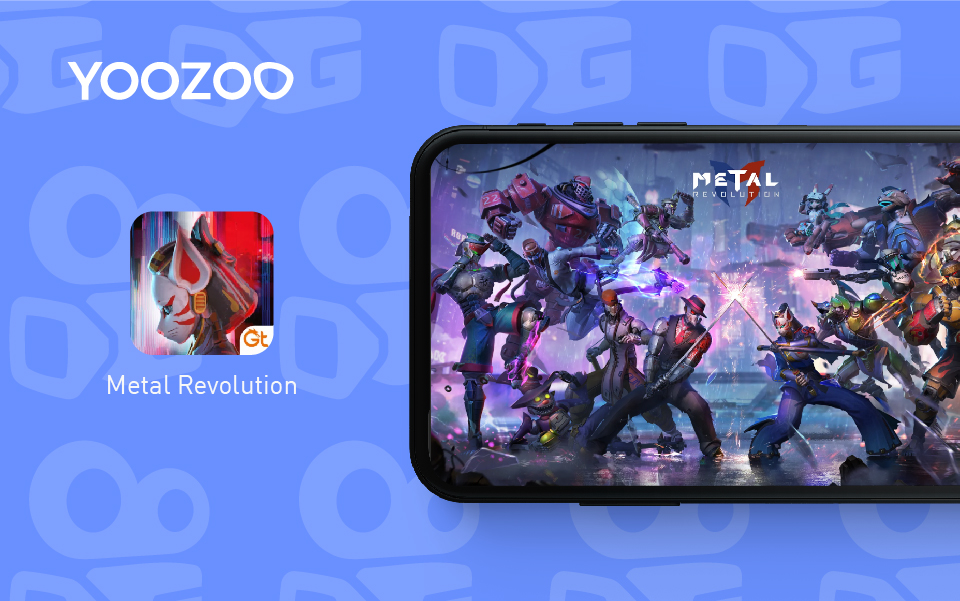 Nativex Helped Metal Revolution Win Over 340 Million Views Through Kwai Hashtag Challenges Across Brazil
Through a Kwai hashtag challenge, Nativex helped Metal Revolution, a game published by YOOZOO, find success in Brazil.
ABOUT METAL REVOLUTION
Metal Revolution is a new concept fighting game on mobile, themed around cyberpunk mecha, developed by Tencent's NExT Studios and distributed overseas by YOOZOO. In 2021, the game topped Google Play's free game rankings in Brazil and 11 other Latin American countries.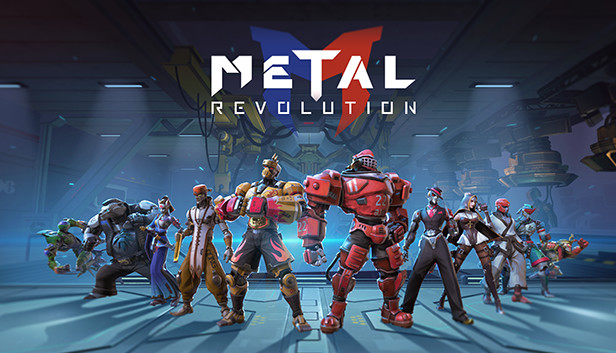 OBJECTIVES
Nativex put together a Kwai hashtag challenge, #SeuEstiloMetal, which translates to #YourMetalStyle for the game. And it did this with four goals: spread the hashtag topic, generate real-time buzz, drive brand awareness and grow content assets.
The overarching objectives of this were to:
Grow brand awareness and influence in Brazil
Drive downloads and in-game spend
STRATEGIES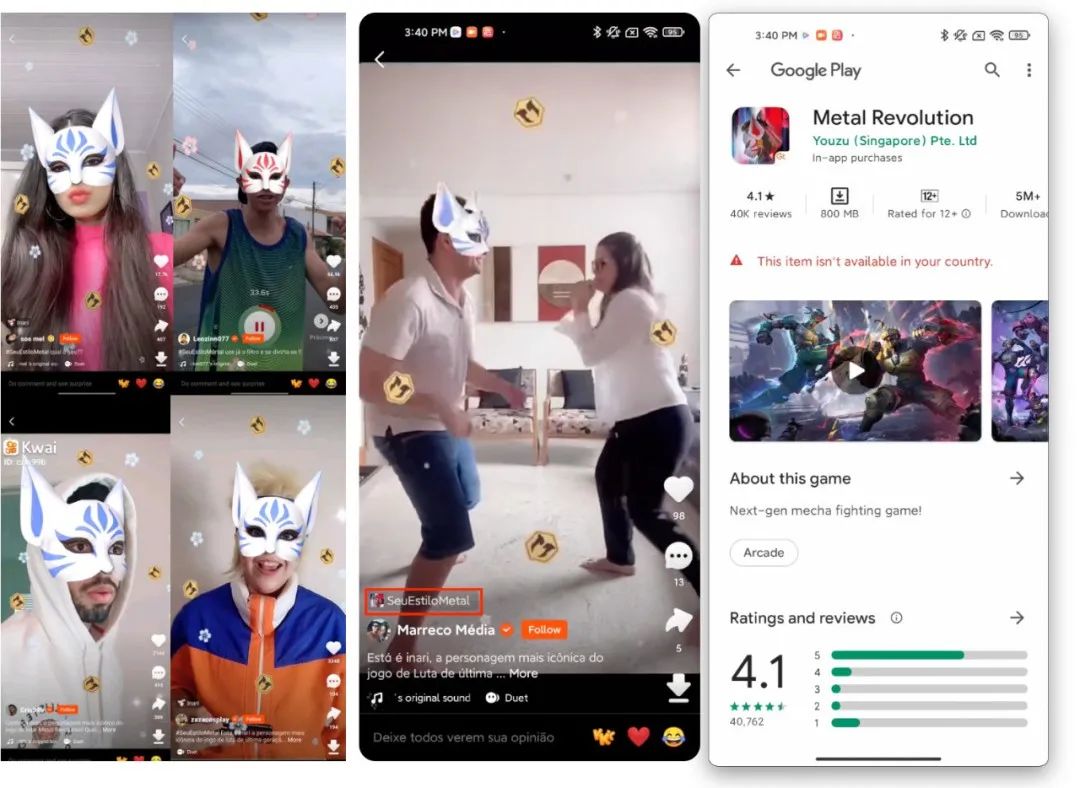 Attracting public attention through a tailor-made hashtag
#SeuEstiloMetal means #SeuEstiloMetal. This hashtag, designed to bring attention to the game's theme, "metal," inspired users' curiosity and creativity. It sparked widespread discussion upon its launch and raked in nearly 300 million views.

Custom effects to encourage user-generated content (UGC)


Using the Nari mask emoji, inspired by the game's main character, as our main element, we encouraged mobile users to take part in the hashtag challenge by shooting videos and sharing them.
Brand-themed videos to drive conversions
Fun, youthful Kwai videos featuring the game's main character struck a chord with Kwai users, attracting a massive amount of views.
Local KOLs work together to generate buzz
Carefully picked local KOLs and their high-quality, differentiated content drove traffic to the game over a long period of time as well as created buzz around the hashtag challenge. Also, in our collaboration with KOLs, we combined videos with conversion modules and in-feed ads to further spread the content and boost conversions.
KEY RESULTS
Through the Kwai hashtag challenge, Nativex helped the Metal Revolution sticker land the #2 spot on the weekly hashtag rankings. A total of 24 KOLs set the pace for the challenge, with another 85 million-follower content creators taking part and 820,000 videos created, and over 290 million views amassed.

WHY NATIVEX?
Nativex is the official overseas marketing partner for Kwai For Business. We have many years of experience in overseas game marketing, and our localization teams have an intimate knowledge of local markets. With a deep understanding of Kwai, we are well-equipped to help you easily market your games. To date, Nativex has helped 600+ apps in overseas omni-media marketing. We have partnered with 3,000 advertisers across over 60 countries and regions worldwide.
Contact Nativex to get a Kwai solution that suits you.
Get in Touch
⟶