⟵
success story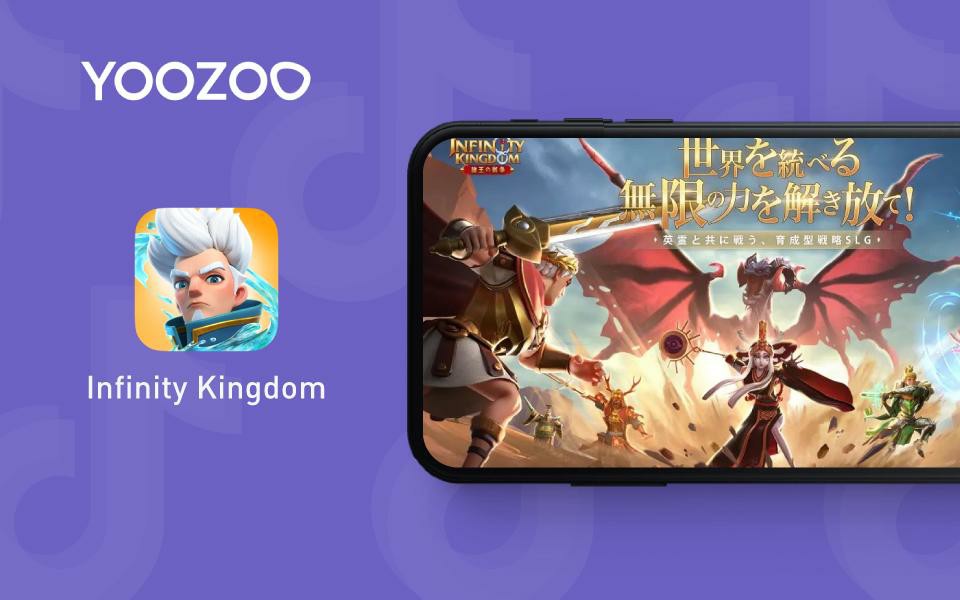 How we helped Infinity Kingdom break into the Japanese Market and Rank Top 3 on Google Play & App Store 3 Days After Launch
Nativex successfully helped "Infinity Kingdom" break into the Japanese market by formulating the following strategies to promote localized games: adapting to player preferences, refining product characteristics, screening target users and converting high-quality players with premium ad creatives.
INTRODUCTION
Yoozoo Games specializes in global game development and distribution. Its headquarters are located in Shanghai, and it has branches in more than 10 countries, including Germany, Singapore, Japan, South Korea, and India.
"Infinity Kingdom" is a western cartoon-style mmo strategy game developed by Yoozoo Games. It combines elements of alchemy with conventional SLG gameplay, such as crafting and building territories, attacking dwarves, harvesting resources, and joint forces for city attacking.
The game has already accessed European, American, and Korean markets in 2021, and has been recommended by Google Play in over 160 countries and regions. As its final stop, Japan is both an opportunity and a challenge.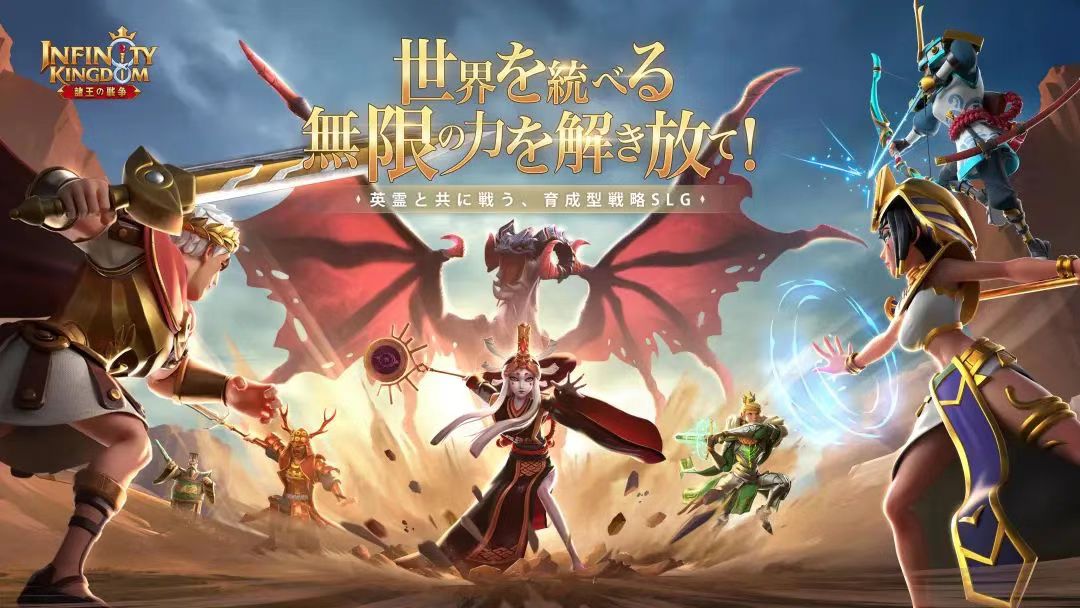 OBJECTIVES
"Infinity Kingdom" faces high user acquisition costs when entering the Japanese market. In addition, besides noticeable brand effects, creatives in the Japanese market are strongly homogeneous, and players are less interested in trying new games. Hence, using creative promotion to help games break into the market has been a huge challenge.
Given the current situation of the Japanese market, Nativex has planned a promotional strategy for "Infinity Kingdom" to achieve the following marketing goals:
Improve brand awareness and influence in Japan
Increase mobile game downloads
STRATEGIES
Nativex selected TikTok as its key advertising channel for "Infinity Kingdom" in Japan due to TikTok's premium user base and active content ecosystem. It combined creatives by local creators with high-quality packaging to maximize ad traffic, and included branding content in TVC advertisements to increase brand awareness while reducing overall user acquisition costs.
 Popular  local content creators to reach high-quality players accurately
Based on the game's features that mainly target male players, Nativex selected top creators with tags like "many male fans", "high popularity", and "attractive appearance" in the creator pool to expand the game's brand voice and build brand recognition. Nativex also used effective advertising methods to promote content sharing and conversions from interested audiences.
Premium packaging with special effects to attract players' attention
When Nativex created TikTok topview creative for the game, it made sure to use the creative's first three seconds wisely by displaying an impressive CG scene that quickly attracted attention from the beginning, amplifying visual impact while showing the game's worldview as much as possible.
Using creators & special effects to generate an immersive gaming experience
Nativex used attractive-looking creators to attract users' attention quickly, then integrated TikTok's popular "Cosplay" transformation by letting the creators dress up as the four main characters in the game. This strategy enables users to quickly immerse themselves into the game, increasing their enthusiasm.
 "Unusual" creative TVC to integrate brand & product awareness
The TVC used the college entrance examination scene as background, which was familiar in Japanese everyday life, and included the Japanese's zealousness in exams and ACGN cultural elements into the plot. It helped to reshape the game's image towards stress relief and leisurely entertainment, integrating brand and product awareness.
KEY RESULTS & ACHIEVEMENTS
Through Nativex's promotional strategy of integrating brand and product awareness, "Infinity Kingdom" quickly entered the top 3 free app rankings on Google and iOS after its launch in Japan. It successfully broke through fierce market competition, and was firmly ranked as a bestseller in its relatively crowded market segment, despite SLG games being mainstream in the Japanese industry. The topview creative produced by Nativex for "Infinity Kingdom" has a 9.42% increase in the number of playbacks in the first 2 seconds compared to the industry average.

WHY NATIVEX?
GROW YOUR GAMES WITH VIRAL TIKTOK CAMPAIGNS WITH NATIVEX!
Looking for a professional TikTok expert to work with? Nativex is here to bridge the gap. We understand creativity and localization are key to success and to truly resonate with your target markets. Hence, we can help clients to deliver a more holistic approach across multiple ad solutions on TikTok and different types of content, creative, and influencer solutions! 
Contact the Nativex team today to start your business on TikTok!
Get in Touch
⟶