⟵
success story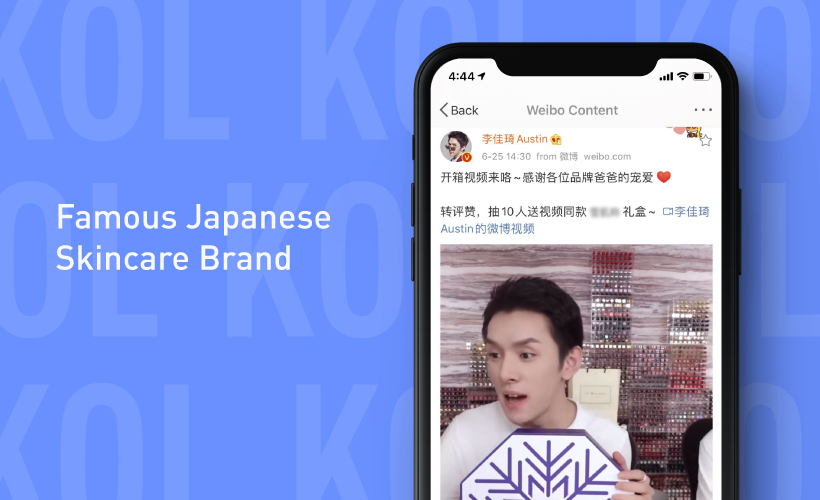 How We Helped a Renowned Japanese Brand Get 20M+ Views Thanks To Li Jiaqi, "The Lipstick King"
See how we boost sales and brand reputation with China's 'Lipstick King'
INTRODUCTION
A renowned Japanese multinational personal care company wanted to promote one of their lower-end product lines in China. The products are a special edition skincare set only available at convenience stores like 7-Eleven, so the advertiser wanted to gain more exposure for this line.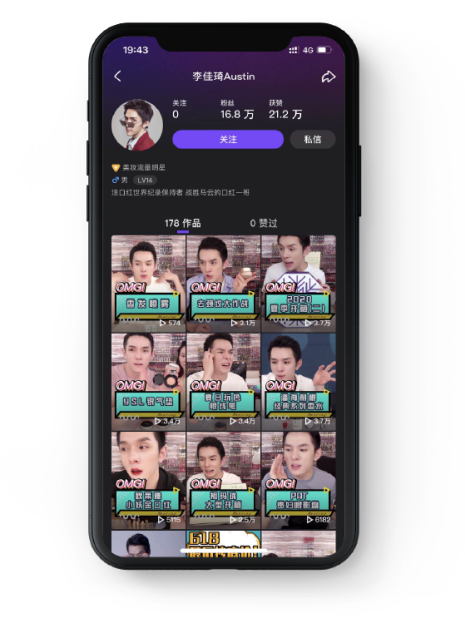 OBJECTIVES
The product line was not widely known in China and their parent company is seen as only selling expensive, high-end skincare products – quite the opposite of this product line that is made to be accessible to the general public. Therefore, the advertiser wanted to build awareness among Chinese
consumers, promoting the product as one that's of high-quality (brand association with their parent company) but at the same time is reasonably priced.
Increase product exposure and get better reputation
STRATEGIES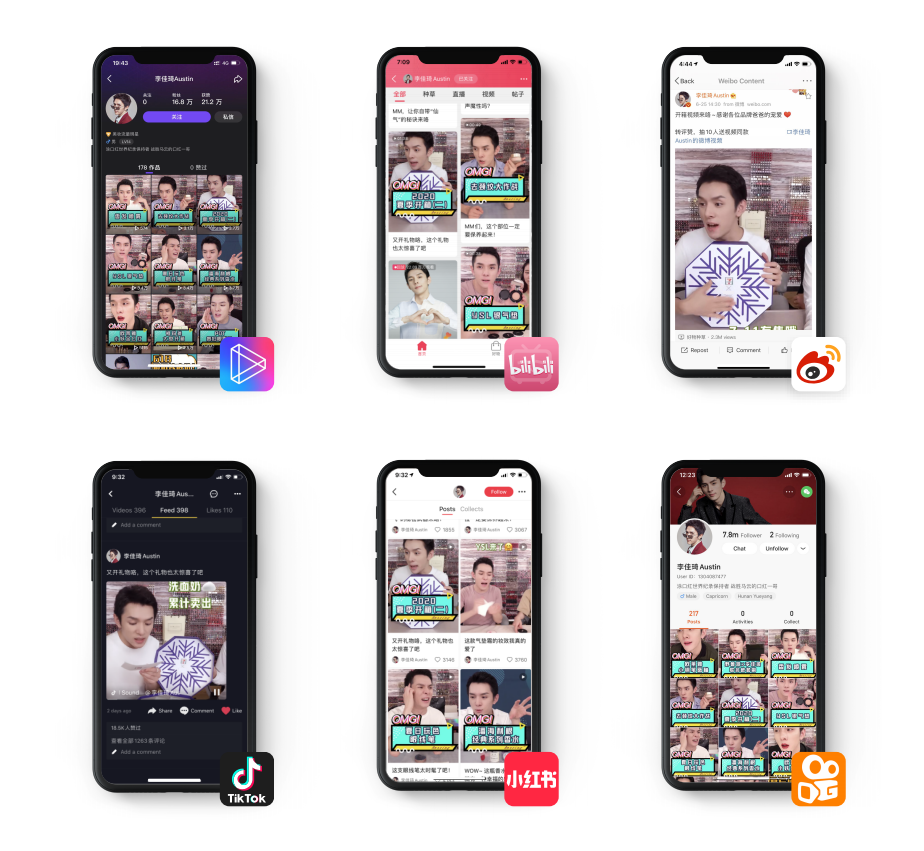 KOL RECRUITMENT: Collaborated with Li Jiaqi, the number 1 beauty & body care streamer
in China, crowned "the Lipstick King" who is also a Guinness world record holder.
UNBOXING: Used the 618 Shopping Festival as a time slot for unboxing live streaming session on Taobao – 5 hours of soft exposure.
PRODUCT SHOWCASE: The product was highlighted live on stream; Li Jiaqi highlighted the product, gave a PR speech, and spoke about its key features – total duration was 3m30s, significantly above the average duration for a product showcase.
SHORT VIDEO MARKETING: Used short videos to promote the product during the Dragon Boat Festival; videos included key product features and a prize draw competition that led fans to the brand's official Weibo page for increased engagement rates.
MULTI-PLATFORM COVERAGE: Reached an agreement with Austin's PR team to feature the product on his account across several key platforms including Douyin, RED, Kuaishou, Weitao, and Weishi.
KEY RESULTS & ACHIEVEMENTS
The partnership with Li saw the branded videos attracting over 20 million views across seven mainstream platforms in China, amassing more than 120,000 engagements resulting in greater brand recognition and a sales boost.

RUN SUCCESSFUL KOL CAMPAIGNS WITH NATIVEX