⟵
success story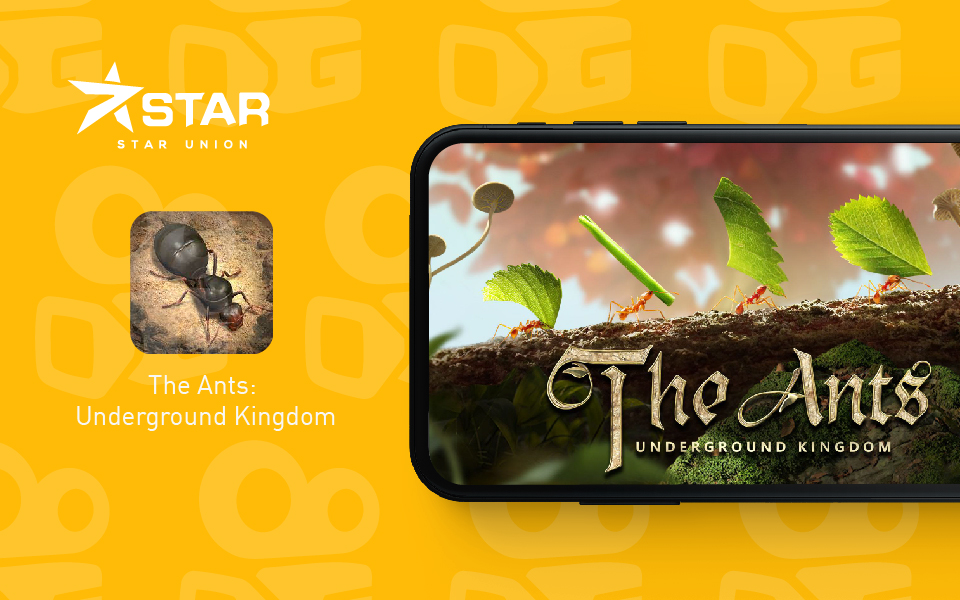 Nativex Paves The Way For The Ants' Road to Success in Brazil by Launching a Kwai Hashtag Challenge
To help The Ants: Underground Kingdom to win over Brazillian players, Nativex launched the #ViajaComFormigas hashtag challenge in partnership with Kwai (the overseas version of Kuaishou), a major short video platform in Brazil. Under the theme of "A World Tour With The Ants", players were presented with a gallery of global attractions to choose from, which was designed to inspire UGC and build awareness for the game characters.
About The Ants
The Ants: Underground Kingdom is an SLG game developed by StarUnion. It gives players an immersive experience inside an ant clan, where they get to build their own ant kingdom from scratch. It has been a global hit that sees the tiny little ants valiantly taking over overseas markets since it was officially launched one year ago.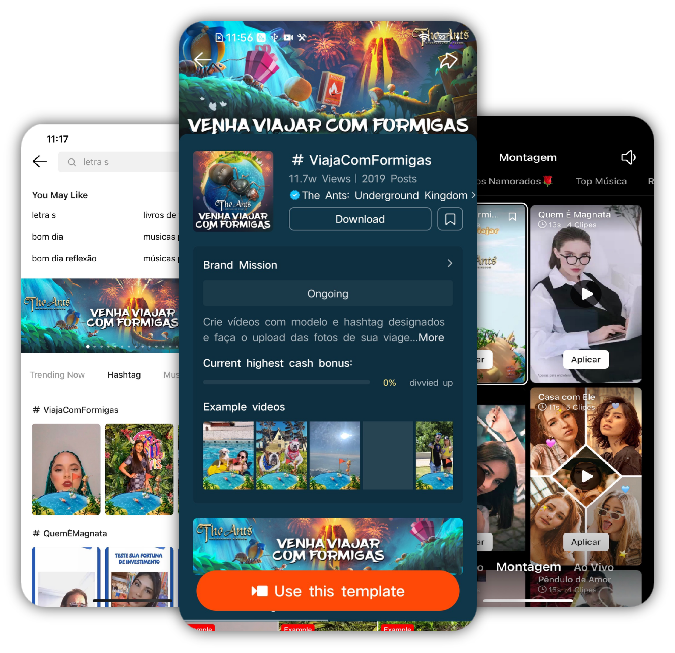 Goals & Challenges
As an adventure simulation strategy SLG game, "The Ants" simulates the ant ecosystem, with gameplay covering land reclamation, as well as ant colony construction and management. Simply put, it provides a microcosm of those little creatures' world. For Brazilian players who are keen on war games and realistic graphics, "The Ants" has what it takes to shine.
Given the current situation of the Brazilian market, Nativex outlined a promotional strategy for "The Ants" to achieve the following marketing goals:
Improve brand awareness and influence in the Brazilian market
Lower customer acquisition costs and boost downloads
Marketing Strategies
Hashtag challenge: topical events+signature game features=user engagement
The hashtag challenge was designed to take players to "A World Tour With The Ants". Nativex integrated users' globe-trotting desire with the game's vision to give them a unique "travel-in-game experience" and an opportunity to create and share.
Template services+prize pool=UGC and viral marketing
For ordinary users, Nativex turned to Kwai's "template" services to make the challenge easily accessible and encourage players to be creative. For KOLs, Nativex put forward a "prize pool sharing" incentive to attract them to participate and contribute to the UGC works.
Long-term content marketing: create an official account and build private traffic
Nativex proposed a follow-up strategy to create an official account for the game on Kwai, so as to build brand awareness and funnel communication with players from the public channels to the publisher's self-owned channels. In doing so, the game maker can not only reach players on a regular basis with zero costs, but also build up user trust and engagement.
Substantial Growth
In light of the communication effect, the challenge was viewed over 220 million times within three days and peaked at 410 million. Thanks to the beautifully localized creatives, the splash ads' click-through rate reached 8.6% and their spillover effect stood at an impressive 60%. When it comes to the conversion effect, while the hashtag challenge was going on in June, the number of downloads of "The Ants" in Brazil made it to No. 2 worldwide (following the US), further promoting brand awareness and the sustainable growth of the game itself.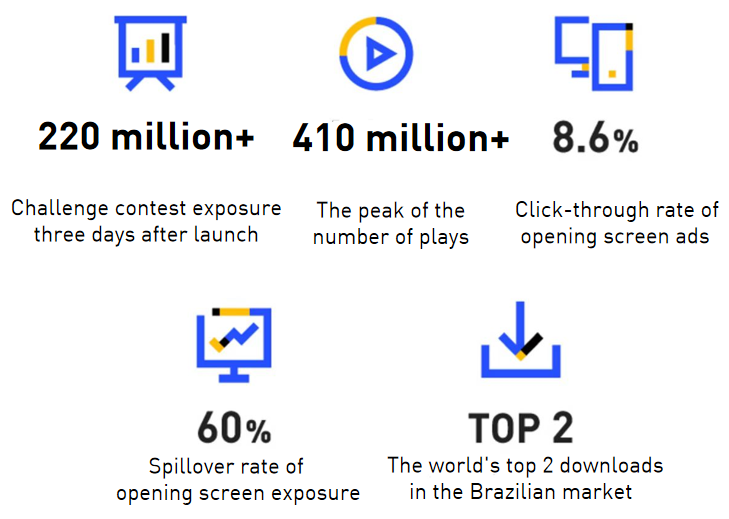 WHY NATIVEX?
Nativex is the official overseas marketing partner for Kwai For Business. We have years of experience in overseas game marketing, and our localization teams have an intimate knowledge of local markets. With a deep understanding of Kwai, we are well-equipped to help you easily market your games. To date, Nativex has helped 600+ apps in overseas omni-media marketing. We have partnered with 3,000 advertisers across over 60 countries and regions worldwide.
Get in Touch
⟶