⟵
success story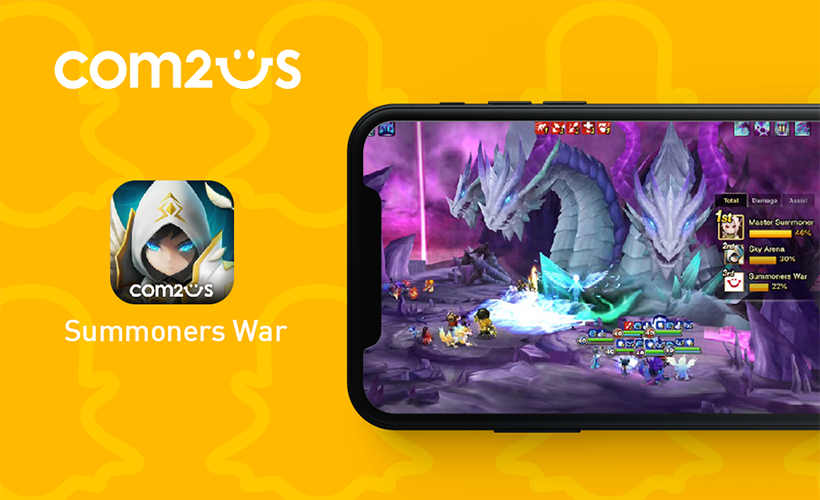 How We Helped Summoners War Get a 200% ROI Increase in the US and European Markets
We worked with Korean developer Com2uS to help them boost the popularity of their game Summoners War across key markets including Europe and the US. This time, however, we used Snapchat with some impressive results - read on to find out more!
INTRODUCTION
Summoners War is a mobile RPG created by Korean developer Com2uS that quickly became their success story after gaining immense popularity around the world. The Com2uS team wanted to boost its presence in the U.S. and European markets like France and Germany. However, they wanted to try something different and use a different platform than Facebook or Google.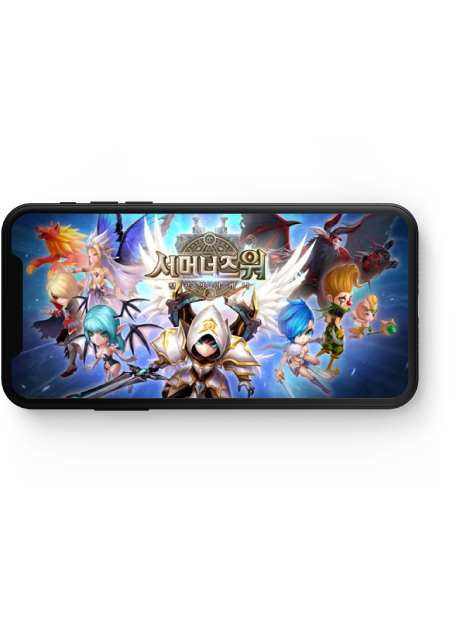 OBJECTIVES
After discussing their goals with the Com2uS team, we agreed on the following objectives:
Enter the European and US markets
Increase exposure among US & European MMORPG users
STRATEGIES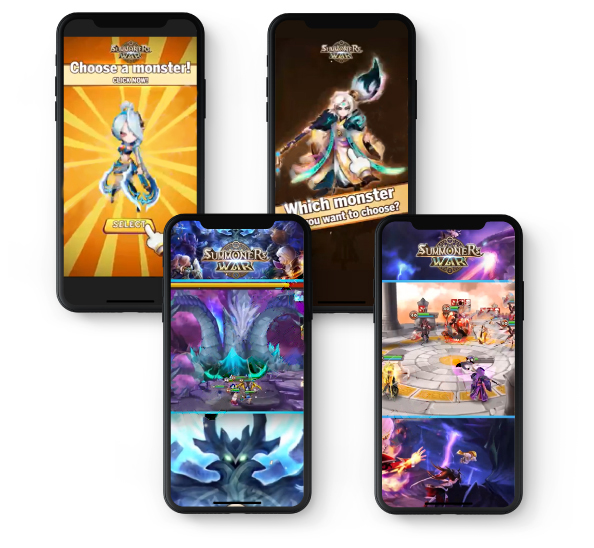 Media Promotion:

After extensive research, we decided that Snapchat would be the right fit for this campaign

User Targeting:

Our data suggested that older players who use Snapchat tend to enjoy hardcore MMORPG so we targeted this segment across the European and US markets

Extensive Testing:

We first ran tests in France and Germany for two months. The results looked promising and we increased the budget and targets incrementally. Once the test proved to be a success, we rolled out the full campaigns across the U.S. and Europe markets.

Custom Ad Creatives:

We produced a series of high-quality ad creatives based on the target market and user segments. Based on the optimal Snapchat formats, we used playable and full-screen ad creatives.

Influencer Video Ads:

We created a set of video creatives featuring influencers and real people, combined with game elements, specifically for the US market, with great results.
KEY RESULTS & ACHIEVEMENTS
Our solid partnership with Com2uS resulted in a successful campaign that started in Asia and then reached Europe and North America. Thanks to continuous optimization efforts, however, these campaigns started gaining momentum and after some dramatic growth levels, resulting in a 200% ROI increase. In France, for example, a single creative managed to get 8.3 million impressions in one month.

ACHIEVE GLOBAL GROWTH WITH NATIVEX
If you want to be successful in a global market, you need to have a good understanding of the mobile market trends and never stop trying new things. At Nativex, we provide our clients with a wide range of marketing services to ensure you can achieve success in mobile markets around the world. If you're looking to get mobile marketing solutions and insights to achieve success, please contact the Nativex team today
Get in Touch
⟶