⟵
e-book
Creative Marketing Playbook: How to Promote Your NFT Games in Southeast Asia?
e-book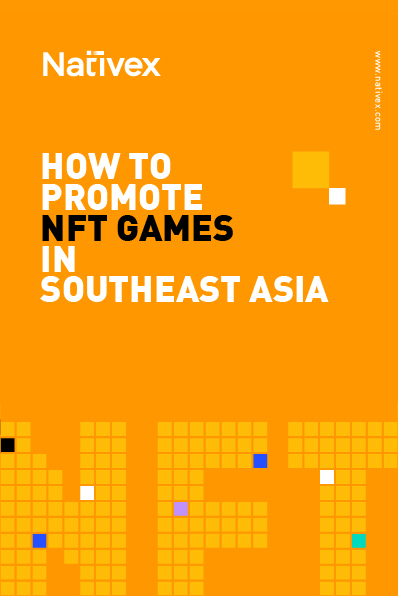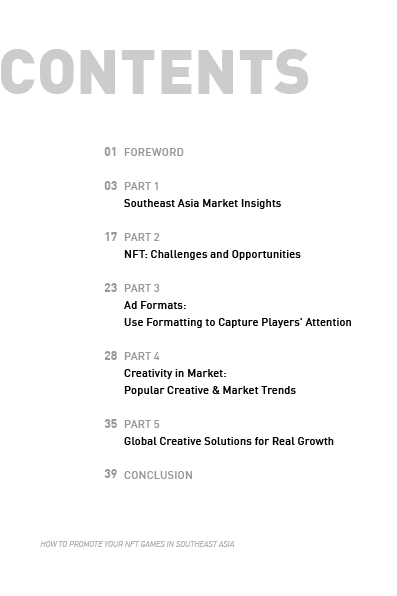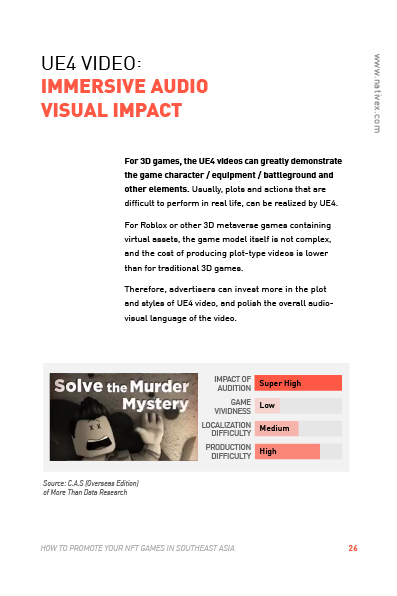 Using their valuable experience in first-line marketing, Nativex created a creative marketing guide around the NFT category in the Southeast Asian market. It includes analyses and insights, along with in-depth case studies, to help NFT developers expand into this promising market and capture the growing demand.
What are the opportunities and challenges behind the NFT gaming market in Southeast Asia?

How do you achieve cultural diversity with content innovation?

How can you create the right creative strategy for your games?
interested in
learning more?
download
our ebook