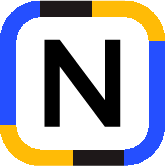 NATIVEX DSP A LEADING PERFORMANCE-BASED DSP FOR USER GROWTH
Extensive traffic sources via SDK ad networks, OEM traffic, and beyond for precise, scalable advertising.
TAILORED TRAFFIC SOURCES TO BOOST YOUR BUSINESS
Proprietary DSP
Full-coverage of app-based, web-based, and other traffic resources.
SDK Ad Networks
Programmatic ad inventory across the world's largest ad networks, including Mintegral, Unity, The Trade Desk, and more.
OEM Sources
Utilize a growing Android market including Huawei, Xiaomi, Oppo and Vivo.
Top Developers
Reach audiences at scale across platforms such as file-sharing and game emulators.
WHAT SETS NATIVEX APART
Extensive Traffic Sources
Reach a more relevant audience across the world.
Smart Bidding
A smart bidding mechanism keeps your bids optimal yet competitive enough.
ROI-Oriented
ROAS prediction that focuses on maximizing returns by identifying and targeting high-value user segments.
Deep Learning Algorithms
A self-developed DSP featuring advanced algorithms for effective and precise targeting of high-quality users.
IN-DEPTH USER BEHAVIOR OPTIMIZATION
TO MAXIMIZE ROI