⟵
e-book
Creative Marketing Playbook: How can SLG Games Stand out and Connect with North American Gamers?
e-book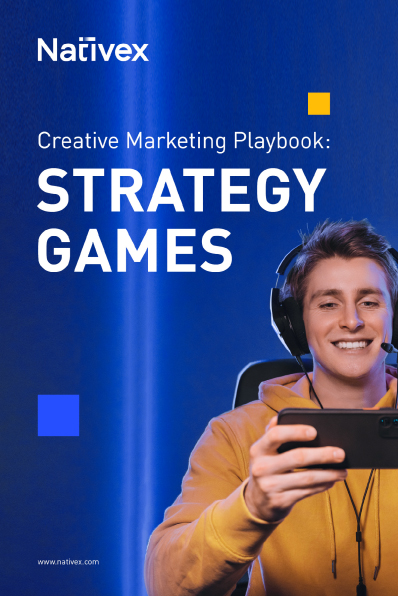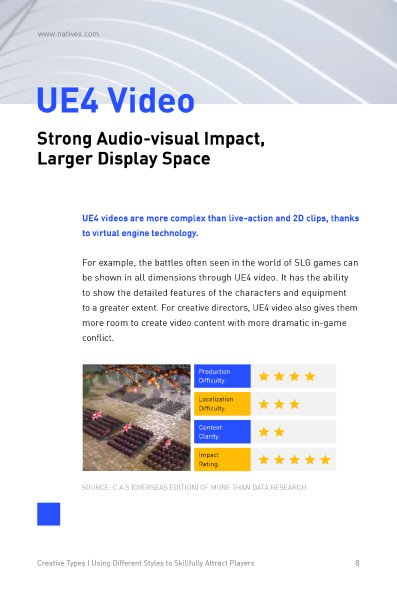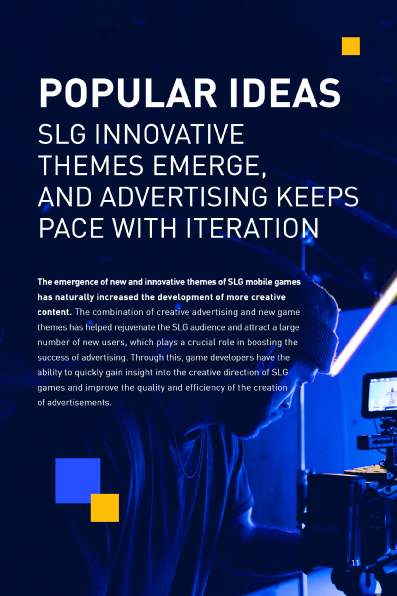 With the practical experience of first-line marketing, we created a creative marketing guide around the SLG category in the US market, bringing you analyses and insights, along with in-depth case studies, helping SLG developers expand into global markets and capture the growing demand.
Creative Types: How can you skillfully attract players through different styles?

Popular Ideas: How can you keep up with the iteration of SLG's innovative advertising themes?

Promotion Strategy: How can you match the creative strategy and solution to the promotional stage?
interested in
learning more?
download
our ebook