Welcome back to the 12th installment of XploreAPAC Pulse, your trusted source for staying up-to-date with the ever-evolving APAC region! As always, we remain committed to delivering the latest insights on mobile technology, digital marketing, and advertising in APAC, ensuring you stay ahead of the curve.
Join us once again for this recurring series and dive into the freshest perspectives on all things mobile, digital marketing, and advertising in the dynamic APAC landscape. Our flash news updates will keep your finger on the pulse of this vibrant region, providing you with invaluable knowledge to fuel your success in APAC. Let's explore together!
RPGs now account for 60% of mobile game sales in South Korea, with MMORPGs as the leading subgenre, according to new data from SensorTower. However, squad RPGs and idle RPGs have experienced major growth over the past few years, rising 39% and 159% since 2019.
Japanese developer Konami leads the mobile sports game market both in Japan and worldwide with titles like Professional Baseball Spirits A, the top-grossing sports game globally, outperforming major developers like EA and Miniclip and demonstrating the lucrative opportunity in the engaged, high-spending Japanese mobile gaming demographic.
39 of the top 100 mobile game publishers in September 2022 were Chinese companies, generating a massive $1.96 billion in combined revenue for the month, significantly driven by anniversary celebrations and events for major titles like Genshin Impact and Three Kingdoms Strategy Edition that boosted their earnings.
Swedish studio Flamebait Games' premium pay-to-play mobile title Passepartout 2 has reached 100k downloads in China, an impressive achievement given the rarity of paid games succeeding in the Chinese market, potentially indicating a small but viable niche for premium indie mobile games.
Looking to launch your campaigns in the APAC region?
APAC's enormous mobile market presents incredible opportunities for advertisers globally. With the right partner, these opportunities can be harnessed to their fullest potential, and we are confident that we can be that partner for you. At Nativex, our cross-cultural experts have an unmatched understanding of the APAC mobile market, launching our latest XploreAPAC initiative.
As an authorized ad service provider, we have established partnerships with prominent media outlets such as TikTok, Meta, Snapchat, Twitter, Line, WeTV, KakaoTalk, and more. If you aim to expand your advertising campaigns in the world's largest mobile markets, contact the Nativex team today. We are dedicated to elevating your marketing ROI to new heights.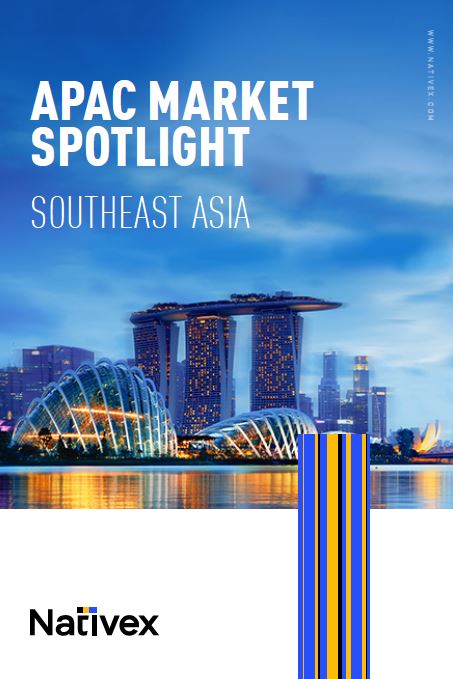 Southeast Asia is experiencing rapid growth, boasting a sizable user base, increased purchasing power, and enhanced internet infrastructure. As a result, this region has emerged as one of the most dynamic and promising areas globally. For brands and advertisers looking to capitalize on this potential, it is essential to grasp the unique factors that contribute to Southeast Asia's allure.
DOWNLOAD HERE