For some time now China has been the biggest and fastest growing country when it comes to pretty much any mobile-related statistic. Across China's app stores more than 3.6 million apps fight for the attention of its 1.2 billion mobile internet users. Despite the upheavals to global spending caused by the coronavirus, China has again proved to be the biggest driver of consumption on everything from video streaming to mobile gaming, with almost $40 billion spent by Chinese consumers.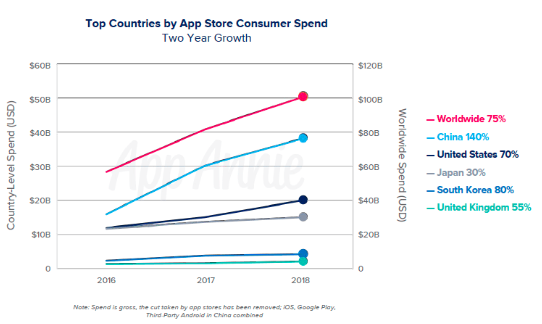 But as is often the case with China, launching a new app or subscription service needs to be done well, as the market is fiercely competitive, and Western brands looking to enter the Chinese market can easily fail if they don't know how to effectively localise their service to the particular expectations of Chinese netizens. In this post, we'll take a look at some of the specific steps companies with subscription-based apps need to take to maximise their chances of success.
The growing popularity of subscription-based apps in China
Because successful apps and services in China can quickly attract tens or even hundreds of millions of users, most apps rely on advertising or small microtransactions as the main sources of revenue. But over time, the cost of running these big and data-hungry apps and services has increased, along with the cost of attracting new customers. 
As the old marketing maxim goes, it is much easier to get an existing customer to spend more money than it is to sign up a brand new one. So, in a market where customer acquisition is the biggest cost, subscriptions are growing in popularity. Big internet companies like Taobao, JD and QQ as well as start-ups are finding that subscription models help foster long-term relationships, boost customer loyalty and deliver better revenues. When executed well, subscriptions also increase customer stickiness while also prompting them to use the service more.
An example of an app company which has embraced subscriptions is Meitu, which has launched a number of hugely successful selfie and beauty apps. Since launching in 2008 its apps have become popular across APAC, and has more than 13 apps used by more than 500  million smartphone owners around the world.
As part of its monetization strategy Meitu decided to create a subscription tier around some of its apps, specifically aimed at its overseas users. It's a move which has quickly paid off; in its financial results for 2019 revenues from app subscriptions had contributed CNY85.987 million ($12.3 million), a year-on-year increase of 518%.
Meitu's pivot towards subscriptions is a great example of how even market-leading apps are able to use a mixture of different monetization methods, offering subscriptions to those consumers who are happy to sign up for apps and services that they really value.
The difference between Western and Chinese subscription models
China's pivot towards using subscription models has been partly inspired by the US and Europe, where subscriptions are behind global successes like Netflix, Tinder and Spotify. Companies like Costco have also used subscriptions to effectively grow membership-based selling.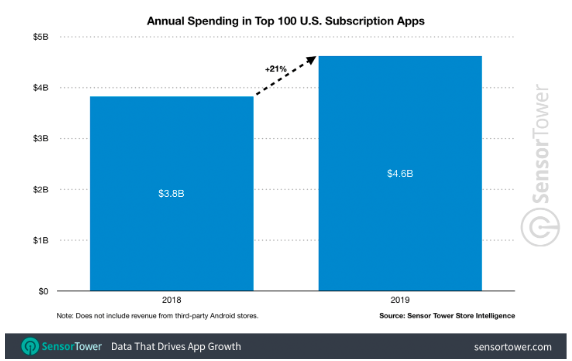 In Western apps that use a subscription model, there is not normally any other form of monetization meaning that the price can be quite high (often, a subscription will remove any advertising that might be shown in a non-subscription version). However, this is not typical for Chinese apps where more than one form of monetization is the norm.
If we return to our example of Meitu, the majority of revenue from its apps comes from advertising, with only 9% currently coming from subscription revenues – and those are mostly from non-Chinese users.
Chinese app users can be very price-conscious, meaning that any annual or monthly fees for a subscription need to be set at a level that consumers will be happy with. This pricing can vary depending on the kind of app or service; for example, educational apps are seen as high value, meaning that subscription pricing can be higher than for other categories. 
The difference in attitudes to subscription models means that it is essential for app companies looking to launch in China or experiment with subscription models to fully understand dynamics of the market, and work with a company like Nativex to develop a detailed go-to-market strategy, starting with effective localization.
Boost your subscription-based app's performance in China with actionable suggestions on pricing, UA, localization & more. Get in touch today.
1
CONTACT US
⟶
Things to consider when localising a subscription app
As we've previously discussed when looking at how to localise mobile games for Chinese consumers, when we talk about localisation we mean a lot more than just changing a few graphics and adding some local language text. In China there are many aspects of culture, language and mobile user habits that are unique and different to other territories. App localisation is something that really needs to be done in partnership with local experts, as it really can affect every part of an app or service.
Chinese users tend to prefer a much more visual app experience, which means that the UI and visual design of an app may need to be changed. Chinese apps tend to use icons and visual cues instead of text, so the navigation and user flow of an app needs to reflect this. This visual preference can extend to the overall art style, which may seem cluttered and busy to Western users.
On a technical level, security and login is also different in China. Whereas in the West we are very reliant on email for login and authorisations, Chinese consumers prefer QR codes and SMS confirmations. This means that apps launching in China should have a built-in QR-reader, or at least consider whether incorporating QR codes can make certain processes more efficient. QR codes are widely used for marketing and promotions, so that's another reason to build this into an app. Because Chinese citizens cannot access Facebook or Google, third-party authentication is instead done through WeChat, QQ and Sina Weibo, so overseas apps should consider integrating these local login SDKs.
Chinese consumers have certainly embraced mobile payments in a big way. The most common ways to pay for pretty much anything in China are through WeChay Pay or Alipay, and these payment options are built into most Chinese apps. With only a small minority of consumers using (or even owning) debit and credit cards, it's essential that mobile payments are integrated into a subscription app in order to monetise effectively.
It's important to note that the Chinese government recently introduced a requirement for apps to include a real-name verification, with a user's online identity linked to their real-world one. This has led many mobile games, apps and mobile services to use SMS verification to link your mobile number to your user profile. This isn't something that is optional, so an app won't be able to function without it.
Building a go-to-market strategy with Nativex
We know that there is a growing opportunity for subscription-based apps in China, and that Chinese users are happy to sign-up for subscriptions if the price is right. But with any competitive market it is really important to understand the macro-trends that may be the difference between success or failure.
Nativex's approach is to start with a detailed look at the macro-market, whether there are already similar products on offer, and who the most likely competitors are. This research is essential, as it is the first step in developing an optimization plan and advertising strategy with the best chance of success.
Building the analysis of how the app or service is likely to perform in China is the first stage of a three part process. The second stage is putting this insight into effect as part of the localization process. Most important is the pricing and monetization strategy, as we've already established that Chinese consumers are more price sensitive than their Western counterparts.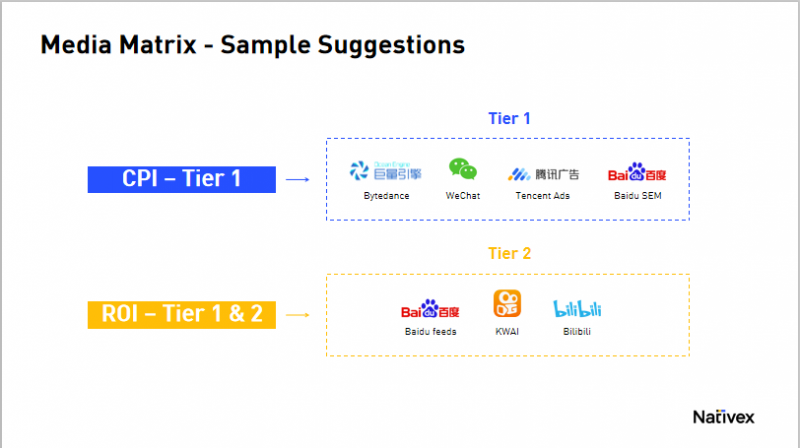 The third stage is to formalise the localised advertising strategy, including media planning and the production of all of the necessary creative assets. Choosing the right media mix depends on the kind of app and the target audience; a new generation of social video apps like Bilibili have many millions of regular users that offer alternatives to the more established media channels and social media platforms. Thankfully, our local teams have the in-depth knowledge and media partnerships to build the right advertising and marketing campaigns.
Tap into the experience gained from more than 100 subscription app launches
Because Nativex has already helped to bring more than 100 subscription apps to Chinese users, we have built considerable expertise in helping app publishers, tech companies and brands to adapt their apps and services to the Chinese market.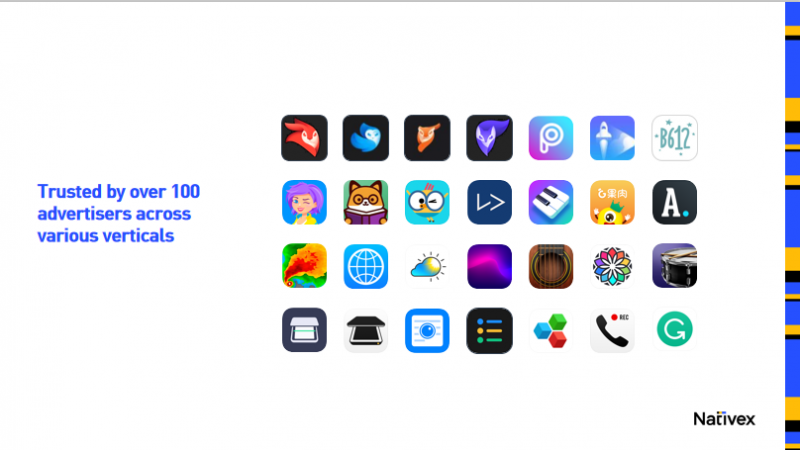 Whilst launching new products into the Chinese market is far from easy, when done right and with the help of the right local partners and media strategy, the rewards can be significant. With China set to continue its position as the latest and most lucrative app market in the world, the growth in subscription apps presents a whole new challenge and opportunity for Western companies to bring their products to eager Chinese consumers.
Are you looking to launch your subscription app or service into the Chinese market? NativeX can help – contact our team today to find out more.
Amber He
Marketing Strategist
Amber He is the XploreChina Marketing Strategist at Nativex. With over 5 years of experience in China top media marketing, Amber has used her expertise to help advertisers around product localization, brand development, user acquisition, and ROI optimization. She has worked with some multiple global advertisers including ROVIO, Voodoo, Playkot, Netmarble, Kabam, Lightricks, Tastypill, Prisma, PicsArt and more.