You've probably heard a million times how 2020 was so different from anything we've faced before. It's true though: last year was unprecedented, on so many levels. Industries around the world saw significant disruptions – some for the better, others for the worse – but "change" was the only constant in 2020.
The global mobile market saw incredible growth in 2020, with brands and advertisers around the world reacting to the new influx of users, as well as changes in terms of content consumption behavior, volume, and frequency, among other things. With so many changes happening so fast in an ever-evolving industry, advertisers around the world found the mobile ecosystem more unpredictable than ever.
This is why we decided to look at the year that was, and help you make informed marketing decisions in 2021. We've looked at data from 73 channels, 46 countries & regions, and got over 900 million pieces of advertising data to create this 83-page white paper, so make sure you get your free copy today:
Download White Paper: "Media Buying in the Global Mobile Market" by Nativex & SocialPeta
Let's take a look at some of the key topics we covered in this white paper and talk about some of the things we learned from this data.
Media buying trends showed major changes in 2020
With most mobile users around the world spending more time at home, smartphone session time and frequency went up significantly. Our data shows that the media buying trend for 2020 saw over 250,000 mobile advertisers active across the world, showing strong growth despite the COVID-19 pandemic.
Non-gaming apps dominated the creative volume in 2020
Mobile gaming advertisers showed growth in 2020
2020 was a year of caution, with marketers paying close attention to their budgets due to the market uncertainty brought on by the coronavirus. However, the number of mobile gaming advertisers showed a 7.8% year-on-year increase compared to 2019, with Q1 2020 being the strongest-performing quarter last year (32% up compared to Q1 2019).
While the number iOS advertisers increased, Android was still the majority platform. In Q4 2020 the Android/iOS market share was 60/40 – and if you're looking at Android advertising solutions in China, we can help.
Q1 and Q4 were particularly strong for mobile gaming advertisers
Video creatives dominated the 2020 ad ecosystem
Looking at popular game genres in 2020, puzzle game advertisers and associated creatives had the biggest market share, with arcade and role-playing not far behind. In terms of formats, video creatives were advertisers' main choice, accounting for over 60% of the total creatives used. What's particularly interesting is the rapid adoption of playable ads, which went from less than 2% in Q1 to 8% of all ad creative types at the end of the year. Playable ads will continue to grow in 2021, and they're one of the reasons games like Summoners War found global success.
Video creatives led the way to success, with playable ads showing incredible growth in 2020
Non-gaming advertisers found new opportunities in 2020
With major changes in user behavior, including changes to work, education, social contact, or entertainment, non-gaming advertisers found a wide range of growth opportunities.
Q3 2020 was particularly strong, with over 70,000 active non-gaming advertisers and a quick rebound for the volume of ad creatives on the market. One thing that was similar to the mobile gaming market was the Android/iOS market share, at approximately 60/40.
April and October were the 2020 peaks for non-gaming advertisers
Upwards trend for non-gaming advertisers
The number of non-gaming advertisers in 2020 showed incredible growth, accounting for a 60.1% year-on-year growth. Q1 and Q2 had the strongest growth rate, at 86% and 83% respectively. Among the main non-gaming mobile advertiser categories, lifestyle and shopping were the biggest categories, both in terms of advertiser volume and creatives of choice.
Lifestyle and shopping, the most popular non-gaming categories for advertisers in 2020
Conclusion
2020 was a year of change. Consumer habits changed, some likely irreversibly, dictating a wave of changes for the mobile industry as a whole. 2020 changed how mobile users work, play, study, socialize, shop, and more, so it's up to advertisers to adapt to these new habits in 2021 in order to find success. Our latest white paper has the data you need to make sure your media buying strategies are aligned with this "new normal", so make sure you download it below:
White Paper: "Media Buying in the Global Mobile Market" by Nativex & SocialPeta
Looking for more ebooks? Check out the Nativex Ebooks section!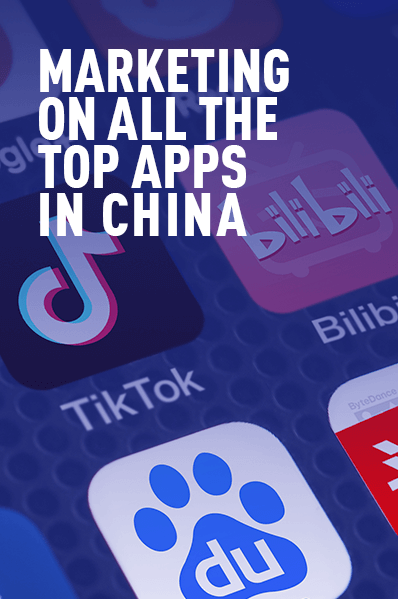 Looking to reach the largest mobile audience in the world? We'll help your campaigns get in front of hundreds of millions of users!
1
CONTACT US
⟶