Welcome to the 4th edition of XploreAPAC Pulse, your ultimate destination for staying up-to-date with the dynamic APAC region! In this recurring series, we will continue to bring you the latest insights on mobile technology, digital marketing, and advertising in the APAC region.
Join us for our recurring series and discover the latest insights on all things mobile, digital marketing, and advertising. Here you'll be able to keep your finger on the pulse of APAC with our flash news updates!
Singapore has become the third country after Brazil and India, where WhatsApp users will be able to pay businesses directly through the app. Meta has partnered with Stripe to enable businesses to buy and sell directly via chat messages without going to an online website, opening another app, or paying in person. The payment methods include credit and debit cards and PayNow. The option to enable payments on WhatsApp is available to local businesses using the WhatsApp Business Platform. The feature will be progressively rolled out to other businesses in the coming months.

Chinese game companies have emerged as dominant players in the global mobile gaming industry, contributing 47% of mobile gaming revenues. According to research by Niko Partners, China is projected to reach $57 billion in gaming revenues by 2027, with mobile games accounting for 66% of the total revenue. Tencent and NetEase have been leading the domestic PC and mobile gaming markets, although their dominance has slightly weakened in recent years. The report also highlights the significant monetization opportunities in China, with a large percentage of active gaming and esports viewers making in-game purchases regularly.

TikTok Shop, the e-commerce arm of ByteDance, has set a revenue target of $20 billion for 2023, with a particular focus on Southeast Asia. The platform experienced significant growth in the region, recording a gross merchandise value of $4.4 billion in the previous year, marking a 363% increase from the year before. The TikTok Seller app has achieved high rankings in terms of downloads in countries like Thailand, Vietnam, Malaysia, and the Philippines, while Indonesia is seen as the most promising market due to its large user base of 113 million, the second-largest in the world after the US.

Logistics company J&T Express has partnered with Carousell, a recommerce platform, to enhance delivery services for sellers and buyers in Singapore. Users will now be able to schedule pickups through J&T Express Singapore directly within the Carousell app or website. The partnership also allows for multiple orders to be combined into a single pickup arrangement, improving efficiency. J&T Express is the first logistics service provider to integrate into the Carousell platform. Both companies have plans for further expansion and investment. The collaboration aims to provide convenient and trusted secondhand marketplace experiences for users.
Looking to launch your campaigns in the APAC region?
APAC's enormous mobile market presents incredible opportunities for advertisers globally. With the right partner, these opportunities can be harnessed to their fullest potential, and we are confident that we can be that partner for you. At Nativex, our cross-cultural experts have an unmatched understanding of the APAC mobile market, launching our latest XploreAPAC initiative.
As an authorized ad service provider, we have established partnerships with prominent media outlets such as TikTok, Meta, Snapchat, Twitter, Line, WeTV, KakaoTalk, and more. If you aim to expand your advertising campaigns in the world's largest mobile markets, contact the Nativex team today. We are dedicated to elevating your marketing ROI to new heights.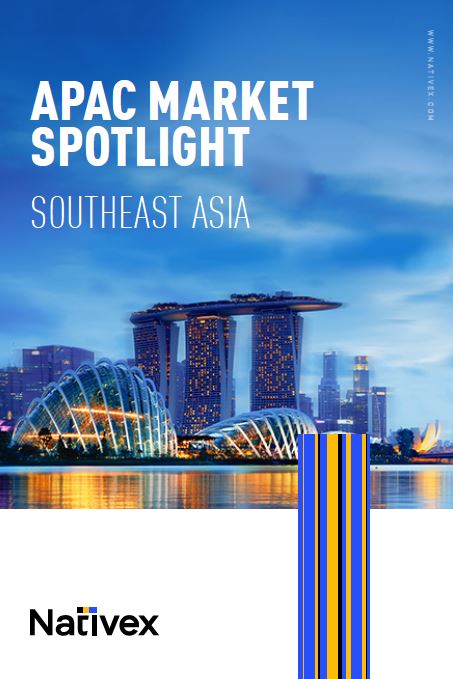 Southeast Asia is experiencing rapid growth, boasting a sizable user base, increased purchasing power, and enhanced internet infrastructure. As a result, this region has emerged as one of the most dynamic and promising areas globally. For brands and advertisers looking to capitalize on this potential, it is essential to grasp the unique factors that contribute to Southeast Asia's allure.
DOWNLOAD HERE
⟶