Earnings reports have been published for the west's major online companies for Q3 2019, and they make for interesting reading – plus a hint of what is to come for the tech industry in 2020. What technology and trends have they been investing in? Where are they seeing success and innovating, and where could they do better?
In this, the first part of a two-part series, we're going to be looking into the Q3 results of six of the west's largest tech companies, and what the next year and beyond could bring. Part two will focus on China's biggest internet platforms and what the future holds for them.
Q3 2019 earnings for six of the west's largest online companies
Facebook
"We had a good quarter and our community and business continue to grow," Facebook founder and CEO, Mark Zuckerberg, said of the company's Q3 2019 results.
Mark Zuckerberg has good reason to be pleased. Despite a torrent of negative press over the past two years, Facebook's user base and revenues grew significantly year-on-year.
Q3 saw Facebook generate $17.65 billion of revenue, up 29% YOY. Facebook's daily active users (DAUs) also grew 9%, with an average of 1.62 billion recorded for September 2019. Monthly active users (MAUs) also rose 8% YOY with Facebook seeing 2.45 billion as of September 30.

It's a very impressive performance across the board, especially when the press has carried images of Mark Zuckerberg testifying to congress throughout the year.
The Q3 figures also touch on how that money is being reinvested back into the platform in a bid to quell the PR problems plaguing Facebook, with headcount at the company increasing 28% YOY to 43,030 by September 30; more content moderators and others recruited to help provide better moderation and transparency.
Facebook's immediate future looks likely to be mainly in commerce, with the recent launch of Facebook Pay and a focus on its Libra cryptocurrency system.
CFO David Wehner recently said he expected Q4 revenue deceleration to be 'pronounced', but added: "we would expect our revenue growth deceleration in 2020 versus the Q4 rate to be much less pronounced."
Alphabet
Google's parent company Alphabet has had a tough Q3, with the company missing its Wall Street earnings expectations by some margin.
Alphabet saw a massive $1.5 billion loss of value on undisclosed equity investments, hitting the company hard. Overall operating costs rose to $31.3 billion, up 25% YOY from $25.1 billion, while general and administrative expenses grew approximately 48% YOY to $2.6 billion.
Alphabet says the rise in admin expenses was due to settling tax disputes with France, and without that, costs would have only risen by 16%.

There were other losses, too; its 'other bets' saw operating losses of $941 million, up YOY from $727 million. Those other bets brought in $155 million in revenue; not much of a YOY rise from $146 million.
But what about the positives? Net revenue grew more than 21% during Q3, with 'other revenue' such as its cloud business, app and hardware sales increasing 39% YOY – around 16% of Alphabet's total revenue.
With Google Stadia, its cloud streaming gaming service set to launch soon, that market is something Alphabet is looking to corner in the immediate future.
In short, operating costs grew faster than sales in Alphabet's Q3. With questions surrounding regulation and growing discontent amongst its workforce, Alphabet may be glad to see the back of 2019.
Twitter
Though Twitter's Q3 2019 earnings report saw sales up 9% YOY to $824 million, it was still some way short of what analysts had predicted. The report saw company stock fall by approximately 20% in pre-market trading thanks to the fall in both sales and earnings per share.
With some analysts expecting revenues of $883 million, a 9% YOY rise still represents a disappointment to shareholders. The reason, Twitter said, was that performance "was impacted by revenue product issues, which we believe reduced year-over-year growth by approximately 3 or more percentage points, and greater-than-expected seasonality."
Twitter also admitted that buggy tech was partly responsible for its poor performance. Bugs affected its Mobile Application Promotion (MAP) product, hitting their ability to target ads and share data with ad partners. Twitter also said its adtech personalisation wasn't 'operating as expected'.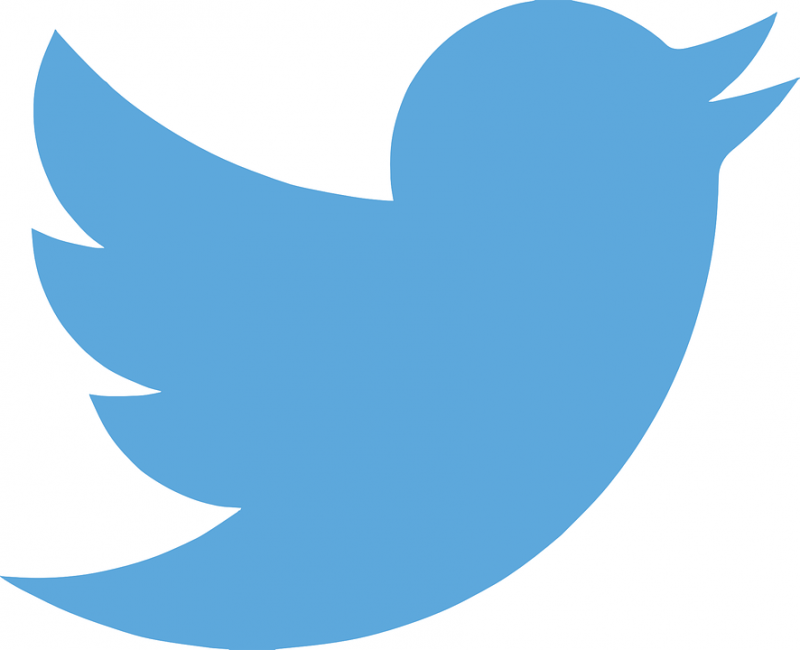 Perhaps surprisingly, Twitter also blamed external factors including a slow summer for big events and launches compared against Q3 2018.
Where Twitter did see some cheer was in DAU growth, up 17% YOY to 145 million, and exceeding analysts' expectations of 14%. Net income during Q3 stood at $37 million. Ad revenue rose by 8% YOY to $702 million, while data licencing and 'other revenue' was up 12% to $121 million.
Twitter's challenge, both in the immediate future and long-term, will be to get out of its own way and diversify. Bugs that hampered the business in Q3 shouldn't be such an issue for a company like Twitter, while the company overall still relies heavily on the U.S., with U.S. revenue in Q3 standing at $465 million versus $358 million earned internationally.
Twitter does say it is investing long-term to produce better revenue products and is prioritising its ad services. CEO Jack Dorsey also says Twitter is making progress when it comes to removing abusive content – another long-term issue that plagues it in a public relations sense.
Snapchat
Brighter news for Snapchat (Snap), which managed to surpass its Q3 2019 revenue expectations quite comfortably.
The company saw revenue of $446 million in Q3 2019, up from $297.7 million in Q3 2018. Analysts had predicted revenue of approximately $435 million, with Snap CEO Evan Spiegel commenting: "We are a high-growth business, with strong operating leverage, a clear path to profitability."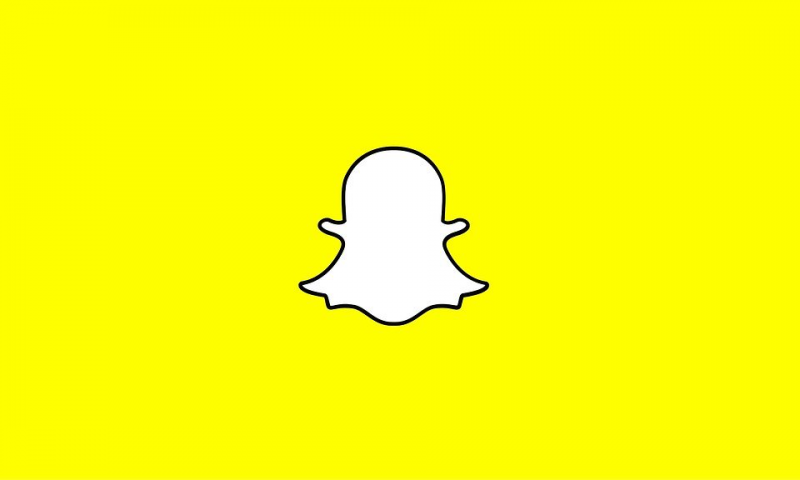 Snap continues to make losses though, but these have reduced YOY. Q3 losses for Snap stood at $227 million, whereas Q3 2018 saw them stand at $325 million. Those losses are still worrying for investors though; Q3 2019's figures saw losses of 16 cents per share and the share price falling 5% after the report's release.
Snapchat puts its revenue growth down to its Discover content distribution platform. The platform has helped users watching Discover content rise 40% YOY; Q3 data shows there are more than 100 Discover channels reaching over 10 million viewers a month.
Evan Spiegel says that "mobile content has created a large opportunity for our business, and we are excited about investing more to scale our content platform," and also mentioned that AR will be a key focus for Snap in the long-term.
Amazon
Amazon arguably had a mixed Q3 2019, according to its earnings report. The company saw the lowest net income since early 2018; that's still nothing to sniff at, though, with revenue up 24% YOY to just under $70 billion.
YOY profits dropped approximately 26% though to $2.1 billion. The reason? In the previous quarter's earnings call Amazon had said it was to heavily invest in its delivery services to make its one-day delivery service the norm for Prime members.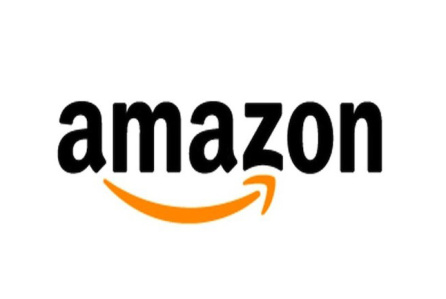 That investment was more than forecast, and Amazon wants to spend $1.5 billion more on it over the course of Q4. Immediate investments are also expected to be made on new retail products and warehouse space.
Like Google, Amazon saw a lot of gains from its cloud computing division – AWS – which made up nearly 70% of its quarterly profits for Q3. That $2.3 billion from AWS also helped to offset losses from Amazon's international retail arm.
Amazon is reinvesting in its business and looks set to grow the high-margin model from AWS. Expect to see it diversify in the near future too, to compete against not only Google, but Microsoft's cloud services, too.
Apple
After a disappointing first half for Apple, Q3 2019 saw a company record in the form of $53.8 billion in revenue.
It's not all cheers for Apple though; that figure is a mere 1% YOY rise in earnings, and just about more than analysts' estimated Q3 revenues of $53.3 billion.
Net sales of the iPhone of $25.986 billion was Apple's biggest earner, with Mac sales counting for $5.82 billion and iPad sales of $5.023 billion close behind. Worryingly for Apple, iPhone sales in Q3 2018 were much higher at $29.47 billion. Is the world falling out of love with the iPhone?

Net sales for Q3 YOY were down in many regions across the globe, too. In Europe, they were down from $12.14 billion to $11.925 billion, with a bigger YOY hit in Greater China from $9.55 billion to $9.157 billion, which many analysts put down to President Trump's 'Trade War'.
Apple fared better in the Americas though, with total revenues growing YOY from $24.5 billion to $25.056 billion. While Apple struggles in China, it is finding success across APAC, with revenues in Japan climbing from $3.87 billion to $4.082 billion, and the region up to $3.589 billion from $3.17 billion YOY overall.
Digital service-led innovations such as Apple Arcade and Apple TV+ debuting helped to see services revenue grow nearly 13% for Q3, which Apple will be looking to grow in the long-term.
Apple's biggest worry will be its iPhone performance though which is flatlining. 2020 will be a big year to set out Apple's vision for the coming decade.