Nativex, a globally recognized expert in digital marketing, has recently formed a partnership with Xiaohongshu (Red), a prominent lifestyle-sharing platform in China. This strategic collaboration appoints Nativex as Xiaohongshu's official cross-border marketing agency, enabling brands and developers worldwide to achieve significant user growth on the platform.
Leveraging our extensive knowledge in media strategy planning, influencer marketing, creative production, ad campaign management, and social media operations optimization, Nativex empowers global brands and developers to make the most of the abundant opportunities offered by Xiaohongshu.
About Xiaohongshu
Xiaohongshu is a thriving lifestyle community catering to China's younger generation, with an impressive user base of over 260 million monthly active users and more than 3 million posts generated daily. It has evolved into a comprehensive life encyclopedia for Gen Z users, covering a wide range of interests such as fashion, beauty, health, travel, food, and more.
Often referred to as the "Chinese Instagram," Xiaohongshu provides a platform for Chinese Gen Z individuals to share their lifestyle experiences and offer product reviews through visually appealing content, including photos and concise videos. It seamlessly integrates community engagement, curated content, and commercial functionality, creating an environment that encourages seeking inspiration, sharing personal stories, and making well-informed purchasing decisions.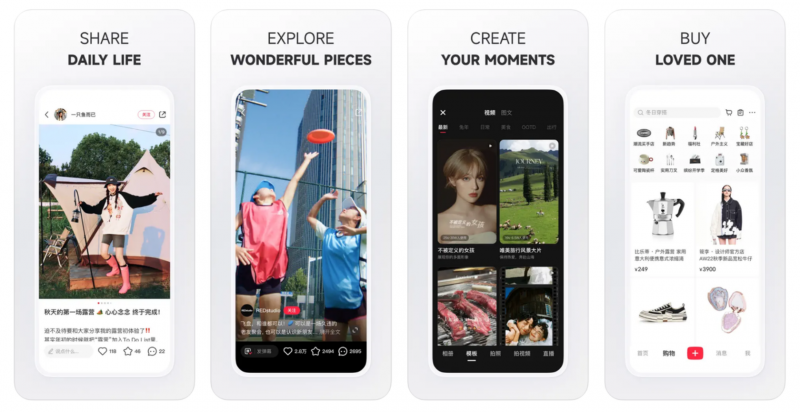 By leveraging its exceptional user-generated content (UGC), Xiaohongshu presents brands and developers with an authentic and compelling avenue to connect with users, foster engagement, and establish influential and trustworthy brand identities. The platform's extensive user base, impressive engagement rates, unwavering user loyalty, and substantial influence have propelled it to become a highly sought-after platform for numerous brands.
With a profound understanding of Xiaohongshu's user demographics and behavioral patterns, Nativex specializes in tailoring personalized digital marketing solutions for brands and developers. These solutions enable them to effectively captivate their target audiences, elevate user engagement, and achieve substantial business growth.
Yuan Lang, Head of Xiaohongshu's Commercial Channels, explained that their choice to collaborate with Nativex stems from the company's outstanding reputation and expertise in the field of digital marketing. He stated, "Nativex has garnered the trust of numerous global brands and developers through its professionalism and innovative approach. We eagerly anticipate partnering with Nativex to cater to an even wider spectrum of international brands in the future."
Cheryl Huang, Senior Vice President of Nativex, conveyed her enthusiasm regarding the role of Xiaohongshu's Cross-Border Marketing Agency. She expressed, "Nativex is thrilled to apply our professional expertise and vast experience to support brands and developers in harnessing the immense user base of Xiaohongshu and attaining commercial success in the Chinese market. Whether the objective is to boost brand visibility, promote products, foster user engagement, or drive sales growth, we are dedicated to delivering tangible results."
About Nativex
Nativex, a global digital marketing agency, is dedicated to driving mobile growth through a one-stop solution that includes user acquisition, creative, influencer marketing, social media account management, and intelligent media buying. As a subsidiary of Mobvista, Nativex provides access to top global media platforms and channels to help you reach your target audience and boost your growth beyond borders.
Contact the Nativex team today to start your journey to success!