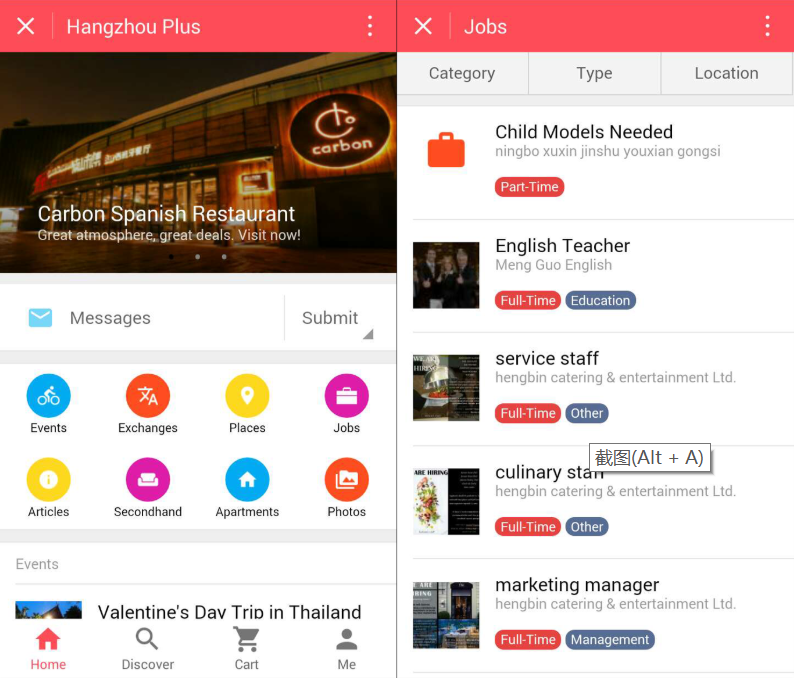 Image from: https://chinachannel.co/top-10-wechat-mini-programs/
Every week, the video games industry news is seemingly dominated by games that are becoming ever bigger and more complicated. From enormous open worlds, to hyper-realistic graphics through to massively demanding multiplayer experiences, it can feel like every developer needs to make bigger games to do better.
But what if we told you there was something brewing in China that encouraged developers to look for small and perfectly formed games instead? Tiny app style experiences called mini-programs have taken over the Chinese app economy and are offering game developers a different way to succeed in the market.
What though is a mini-program? Why are they proving so popular? And what do they mean for your chances of success in the Chinese app economy? We found out so you don't have to.
What is a mini-program?
Mini-programs are little downloadable apps that run inside another larger app, like WeChat. They might be tiny but they are taking over the iOS and Android app ecosystems in China.
Whether you're looking to pay bills, play games, order a taxi or book a doctor's appointment, there's a mini-program for it. And their prominence in the Chinese app economy means that mobile businesses need to take them seriously.
How mini-programs work
Mini-programs are essentially streamlined versions of apps or games available in the Chinese app economy.
Each one is smaller than 10 MB and can be downloaded and installed within a handful of seconds. Users can find these apps either by searching for it in the mini-program store inside the app or scanning a QR code (which is a common interaction for most Chinese consumers).
Once the program is installed, users can take advantage of the functionality of the mini-program to replace interactions usually done in app.
For example, say you would like to shop on JD.com but do not have the app installed. You can go to WeChat, scroll down on the home page to find and open up JD.com's mini-program and begin buying in there instead.
Why do mini-programs matter so much in the Chinese app economy?
The simple answer is that they're used so much by Chinese consumers.
As of January 2019 users spent an average of 8.7 minutes on WeChat mini-programs per day, according to Questmobile. Games, in particular, drive up session lengths as various WeChat Mini-Games can go viral.
This is quite the turnaround from when they were initially released. Mini-programs were first launched on the 9th of January 2017, to lukewarm reviews as users found them hard to find.
However, once Tencent tweaked its discovery processes and had its first mini-program hit in the form of hyper-casual hit Jump Jump in late 2017, users quickly realised that mini-programs gave them all the functionality of their favourite apps within their most used app – WeChat.
This has resulted in an absolute explosion in the number of mini-programs available to users and their overall usage.
As of November last year WeChat hit one million mini-apps on its platform. This means that the ecosystem is half the size of the entire Apple App Store which holds 2.1 million apps as of April last year.
Equally impressive, WeChat mini-programs serve 200 million daily users and one billion monthly active users worldwide. This means a quarter of the Chinese online population uses WeChat's mini-programs every day.
What opportunity do mini-programs present for game developers?
The first reason why mini-programs present an opportunity for game developers is the fact that they're an ideal way to release mobile titles.
Out of the currently available mini-programs, an incredible 42% of mini are games, followed by local life services at 14% and e-commerce at 11%. It's hard to pinpoint why this happens, but the combination of the rise of hyper-casual and the lightweight nature of mini-programs make the format an ideal one for releasing small games.
The second reason why mini-programs are proving popular for game developers is an interesting one. Namely, releasing a game as a mini-program seems to be a prime way to circumvent the country's game freeze.
There's no better example of this than Google. While the platform might be banned in China, it has released a game on WeChat as a mini-program called Guess My Sketch. This shows that the mini-program economy isn't as tightly regulated as the wider app economy.
Finally, the sheer size and influence of WeChat makes it a "must have" channel for developers. While other apps may integrate with WeChat, having a mini-program within the platform, discoverable by users and deeply integrated with its wider functionality offers clear advantages in terms of reach, gameplay experience (e.g. leaderboards) and – ultimately – virality.
Conclusion – make mini-programs
Mini-programs are a big deal and they are here to stay. While they might be a relatively new technology, their popularity in the market is simply impossible to ignore.
Developers looking to succeed in China should, therefore, invest in creating mini-programs of their own.
While it is still important to develop a fully functioning app – especially to help you understand what core elements of it need to be diluted into a mini-program – failing to release your core product or service as a mini-program will mean that you're missing out on a big opportunity.
Mini-programs are simple, cheap to develop and easy to access via WeChat. And while it's still relatively early days for the mini-program, their importance is only likely to grow in the coming years.