2020 has certainly been an unexpected year, with what seems like a decade worth of crisis and change packed into twelve short months. With prolonged lockdowns affecting everyday life, people have forged new habits of living, working, learning, shopping and entertainment. It's meant that marketers have needed to rush to adapt to this new reality and to re-examine their goals, performance metrics and ROI. 
After talking with many of our clients including developers, app publishers, major brands, e-commerce platforms and more, we've put together five key trends which we and our customers believe will have a significant impact on the mobile and digital landscape in the year ahead. For marketers starting their strategies for 2021, these are trends which are certain to have far-reaching effects.
1. Data privacy will become even more important
People's online privacy and the privacy of their personal data has become a big talking point in 2020, and 2021 is likely to be a pivotal year as governments and tech companies look to address the issue. Part of this is driven by the growing demand from consumers themselves for more and better privacy; a recent survey by Performics and Northwestern University's Intent Lab revealed that 71% of US adults are in favour of greater regulation over how companies treat their personal data. 
Governments have already been legislating to protect consumers, which has given the discussion around privacy more urgency. In Europe, GDPR has helped to shift the emphasis back towards opt-in marketing. California – home to many of the biggest social media and eCommerce platforms – introduced its own privacy law, the CCPA. Also in the US, the COPPA law has been introduced to regulate the collection and use of data from children. 
One of the major announcements of 2020 was Apple deciding to make apps require opt-in permission from users to collect their data in order to serve them personalized ads. This tracking function – Identifier For Apple, or IDFA for short – is used widely by attribution and measurement companies and is the backbone of performance advertising on iOS, so the impact could be significant.
With the changes to IDFA due to happen in 2021, most of the platforms most likely to be affected (Facebook, Google, Tiktok etc, plus Mobile Measurement Partners like Adjust and Tune) are still working through how to adapt to them. It seems that most players are leaning towards updating their SDK to support Apple's own tracking solution, SKAdnetwork. 
For advertisers likely to be impacted by the change to IDFA, there are steps you can take to prepare:
If you have a mobile app, you'll need to update your measurement SDK to the latest version to ensure proper tracking on iOS devices
Talk to Nativex team (or any other agency or platform you work with) for a detailed view of each media platform and type of ad and how it will be affected, and re-evaluate your approach as necessary
Start the process of creating or updating your first-party data such as email addresses, phone numbers, etc, so that this data can be used to supplement the granular tracking that will be lost when the IDFA changes
In general, the stronger your data collection and privacy policies are, the more prepared you should be, and the more trust you will engender with your customers.
Working with a provider that can help with everything from the planning through to execution and measurement, as Nativex does, is also a sensible approach to the rising complexity of the advertising landscape.
2. Ad budgets will continue to shift towards social video – especially TikTok
Social media has seen steady growth in the use of video advertising, as more brands see the value of video as one of the most engaging and effective ad formats – especially looking towards social commerce. 
According to emarketer's forecast, US ad spend on social video will grow 44% from 2020 and to reach $14.89 billion in 2021.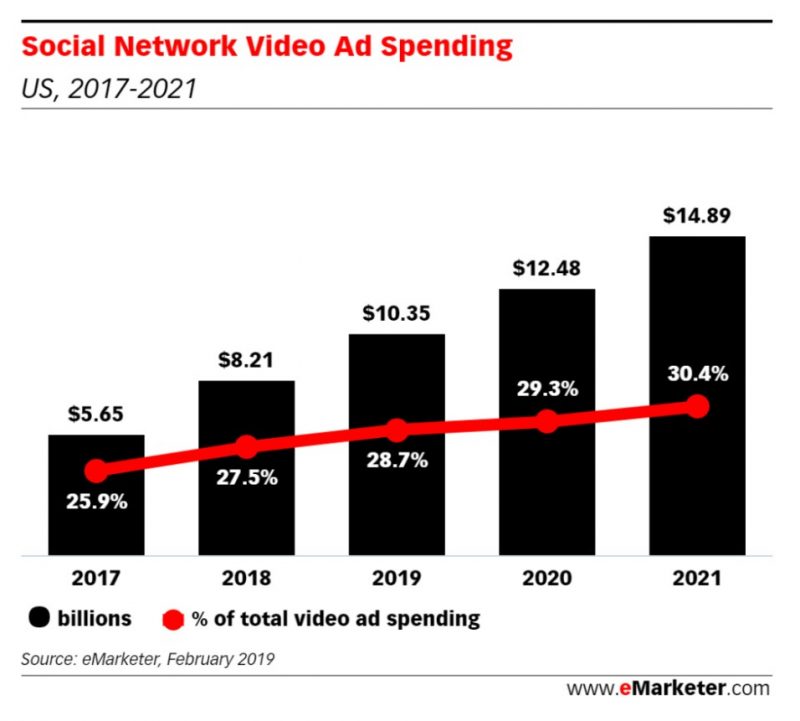 If we look at the investment in social video ads in China, the trend is even more apparent. According to iResearch, short video ads will grow 49.7% from 2020 to reach $32 billion in 2021. 
Why so much growth? One reason is that many people have changed their video viewing habits since the Covid-19 pandemic began. Amongst all social video platforms, TikTok was 'generation Z's' app of choice in 2020. 
With 850 million active users TikTok still has plenty of scope for growth, which is why it will be a focus for many companies as they finalise their 2021 marketing plans.
Looking for a partner to run TikTok ads? Talk of us!
3. The production of ad creatives will become more automated as a way to drive down production costs
If the volume of advertising continues to grow, then so too will the cost of ad production – which for video is already much higher than for static formats like banners and interstitials.
That means that any brand or advertiser which wants to advertise at scale, there is the challenge of delivering a variety of different creatives (as well as localised versions for different markets) quickly and cost-effectively. 
Drawing data from the Nativex XMP we can see just how many different ad creatives are required for a single day of a campaign: 
Advertising a short-video app: 100 to 120 different creatives
Advertising a utility app: 30 to 40 creatives daily
Advertising a mobile game: 50 to 80 creatives daily
In order to deliver such a high volume of ads, advertisers have to spend valuable time creating ads with minor variations, resulting in inefficiencies and ineffective campaign delivery and media buying performance. This means plenty of opportunities for creative automation platforms which allow advertisers to produce content at scale and generally remove the repetitive, manual steps from the creative process. 
This is an approach we are taking with TopWorks, part of Nativex's creative studio. TopWorks brings together more than 200 agencies production and creatives globally, and Nativex customers can streamline their video ad creatives production and analysis workflow directly from the Nativex's multi–channel media buying platform, the Nativex XMP. 
4. Shoppable video ads will be the fastest-growing advertising category
Social commerce and live-streaming entertainment continues to boom in China, and we are now seeing shoppable streaming video is now taking its early steps in the United States and other western markets. 
According to an IAB report, Livestream-generated sales are expected to double to $120 billion worldwide this year. As social video platforms keep expanding and grabbing people's attention, shoppable ads provide a chance for brands to bring their products and content together to better engage and interact with consumers.
Once again, we see TikTok being one of the biggest platforms for this in 2021; it's recent investment in e-commerce platform Shopify shows how important it sees social commerce to its future – as well as livestreaming and its e-commerce potential applications, as shown by TikTok's partnership with Walmart this week.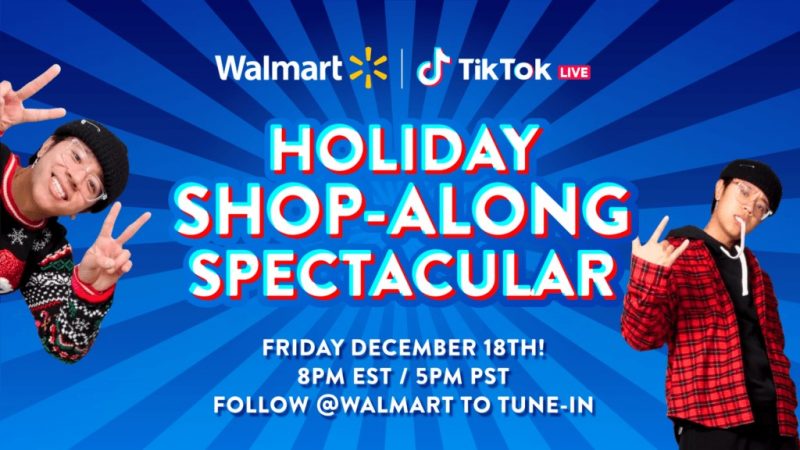 5. Micro-influencers will become more mainstream 
Typically, a micro-influencer is someone who has between 1,000 to 100,000 followers (varies from platform to platform) on social media. Normally, they tend to be more focused on a niche area, and they usually have stronger relationships with followers than bigger influencers who can cover many different subjects and products.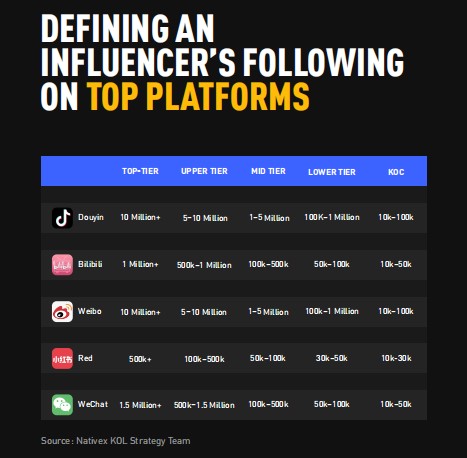 socurce: Leveraging Douyin's Power to Achieve Success in China
Running campaigns with micro-influencers can be less expensive, and the engagement rates can be higher due to the very loyal audiences they attract. So for the right campaign, a well-targeted group of micro-influencers can be the best strategy. Plus, with popular influencers demanding ever-higher fees for access to their audience, working with micro-influencers represents lower risk. 
That's not to say that more mainstream influencers have had their day. Nativex's influencer marketing strategist, Dini Lin, is clear that mainstream influencers (known as Key Opinion Leaders or KOL's in China) will continue to be central to many campaigns. "For an unknown brand, micro-influencers cannot replace KOLs. If you need to generate a lot of brand awareness quickly, KOLs will continue to be essential to your marketing strategy."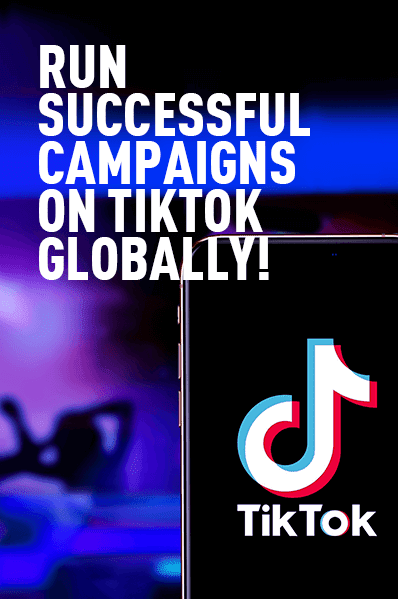 Check out our TikTok solutions here and get our exclusive TikTok guide. Get in touch with our team today to get creatives that click, and find the best strategies for your TikTok campaigns.
1
GET IN TOUCH
⟶
So there you have it – five trends for 2021 worth factoring into your future marketing plans. 2020 has been a tough year for many, but the acceleration of digital and mobile marketing plans means that 2021 may well be a year of opportunity.
You can find out more about each of these topics and more on the Nativex blog – plus, you can find out more about how Nativex can support your growth and marketing plans for 2021 with the latest expertise here.