Get your 30-day free trial now!
We've been busy working on a tool that would take your media buying efforts to the next level. The Nativex media buying team has been using this tool internally to improve campaign performance for our 2,000+ advertising partners and we are excited to make it available to our partners starting from today!
Discover the future of media buying
Introducing XMP, the first multi-channel media buying tool that connects top media between China and the Western markets. Built by the Nativex media buying experts for media buyers, XMP will allow you to streamline complex campaign workflows across platforms like Snapchat, Douyin, WeChat, and Kuaishou.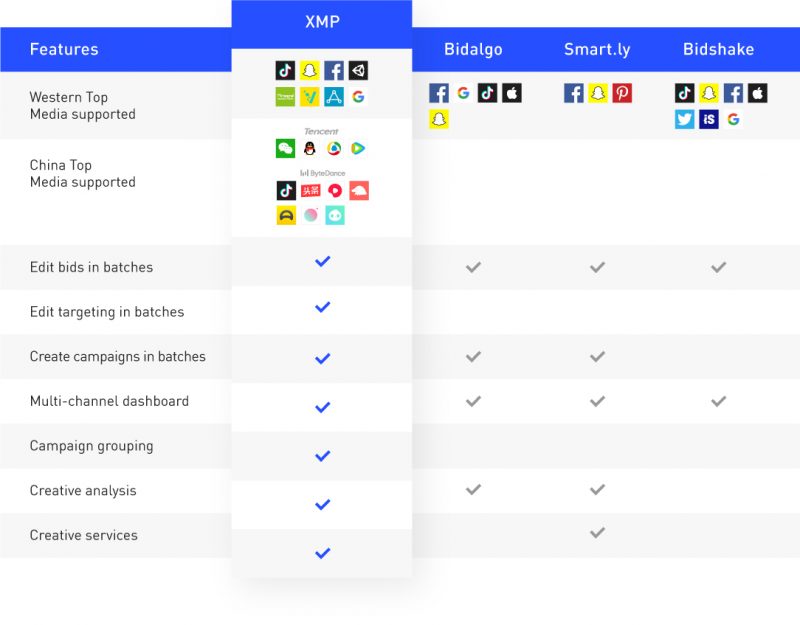 Key XMP features compared to other media buying tools
XMP by Nativex takes the media buying concept you're familiar with and gives it a significant set of upgrades:
Automated workflows for scalable process management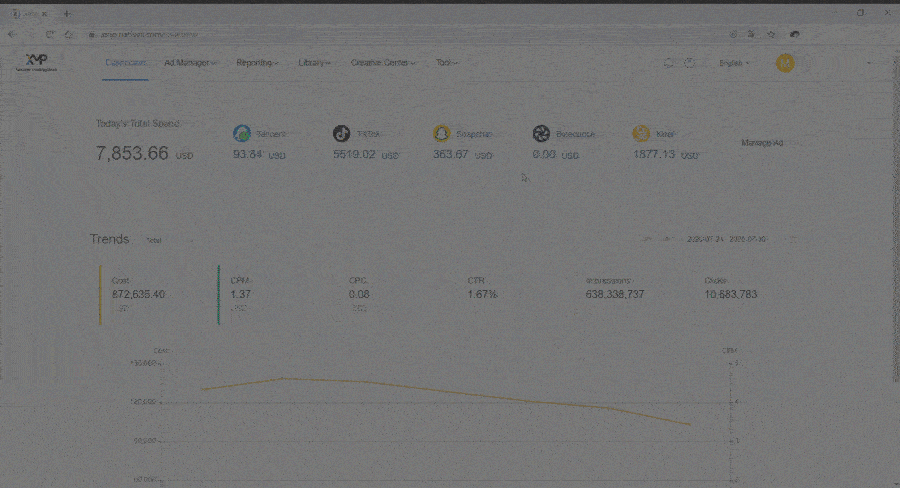 XMP allows you to create, distribute, and manage your workflows across the most engaging media, all on one platform.
Split ad sets by targeting, placement, and creatives

Create 100+ ads in batches and increase your efficiency by 1,000%

One-click edit & duplicate functionality for your bids, budgets, and targeting

AI-powered ad set naming, no manual effort required

Single dashboard reporting: all your channels in one place
A full-suite set of features designed to give you full transparency and granularity over the creative component of your campaigns.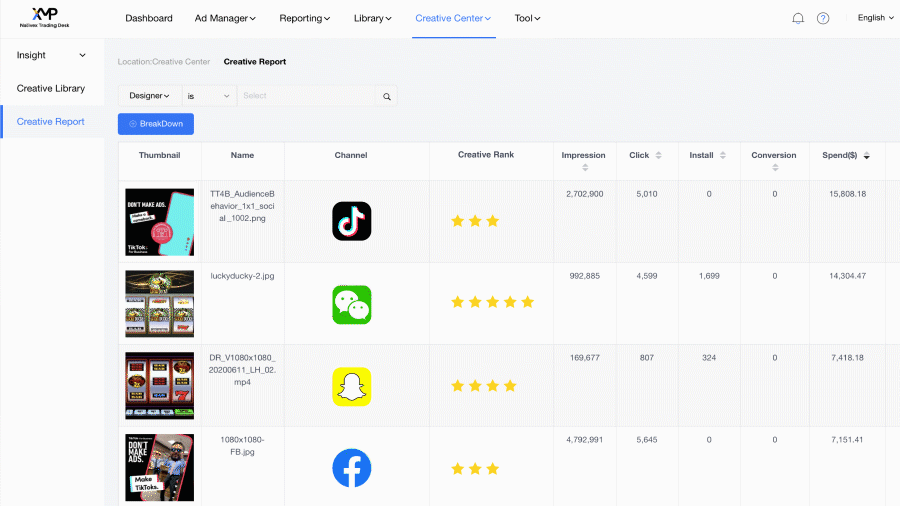 Prepare: pick the best-performing templates or request exclusive designs from our talented creative team

Launch: cloud-based asset management for easy launch at scale

Review and optimize: detailed analysis against key metrics including CTR, CVR, and Cost
AI-powered optimization that focuses on ROI, ROAS, and LTV
XMP is integrated with the best MMPs including Tenjin, AppsFlyer, and Adjust. Third-party attribution data is always available, providing you with an extra layer of optimization.
Configure tracking links straight from the platform

Access attribution data including ROI, LTV, ROAS, and more

Intelligent campaign optimization based on ROAS, ROI, and LTV across all media
Try the XMP: 30-Day Free Trial
If you'd like to try XMP today, we have some good news. As part of our launch, we are offering you to try XMP absolutely free, for 30 days. Please note that no credit card required, you can simply click below to start your free trial.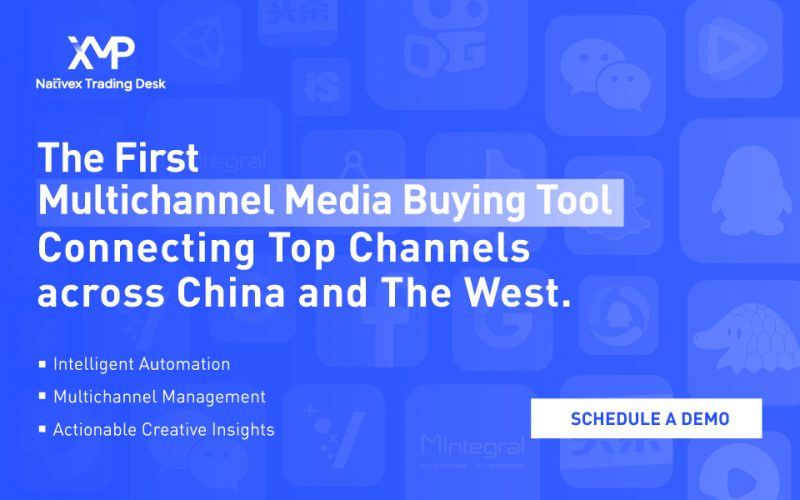 Full support from the Nativex Media Buying team
We are a certified ad service provider for key media and attribution partners. As part of the package, we will provide all our partners with a wide range of support to ensure they can take full advantage of all XMP features.
We are committed to providing you with the best service, so if you encounter any issues with things like campaign metrics, ad creatives, automation rules, or anything else, please don't hesitate to use the Contact Us form. We are also looking for ways to constantly improve and optimize XMP, so if you have any feedback or suggestions, please make sure to let us know!
FAQs
If you have additional questions around campaign management, pricing package and creative services, please check out Frequently Asked Questions.