Digital advertising across the United States will look markedly different in 2021 than in any previous year, according to our US representative and Key Leader, Tiffany Ou.
Covid-19 has given brands and consumers little option but to shop and connect on digital-only platforms. While these trends would have eventually come to pass, they have been embraced more quickly because of the pandemic.
Credit: eMarketer
Part of that drop will be because of long-lasting changes brought about by 2020's pandemic. It has diversified the way people shop and consume media, making life relatively easier for many.
Similarly, brands have embraced new digital platforms and are seeing higher returns and better retention on specific social services. The future of digital advertising in the US is now; it'll be hard for some sectors to operate as they did pre-Covid.
But what trends will stay, and which ones should brands and marketers embrace for 2021 and beyond?
Advertisers are flocking to digital opportunities in the US
Coronavirus has had a huge impact on traditional advertising in the US. The pandemic has seen a real gap widen between traditional and online spend in the country, with mobile a key driver of the trend.
The rise in eCommerce in the US, too, has been powered by mCommerce – so much so that US advertising spend on mobile is set to overtake TV, reaching 48% in 2022.
Data from Edge by Ascential also recently predicted that global online sales in 2021 would rise by 30.4% to $2.9 trillion – a forecast upgrade of 8.2 percentage points since the start of the pandemic.
The US was predicted to see one of the largest domestic growth rates with a rise of 22.1%. eCommerce sales were predicted to account for 88% of global retail growth.

Credit: WARC
Perhaps unsurprisingly, Amazon was forecast to be one of the biggest winners, with $92 billion added to their original forecast. Those revisions on their own not only show the power of Amazon but the massive shift toward e-commerce that will continue to trend in the future.
Programmatic advertising was also predicted to see a huge rise during the pandemic, with almost $70 billion set to be allocated in the US during 2020 alone – an increase of $10 billion from 2019.
So where has that ad spend been going? Video has been the big winner in the US – in 2017, $8.9 billion was spent on video ads, which is expected to grow to $12.7 billion by 2024.
The growth of mCommerce, video ads and social commerce in the US
Covid-19 helped mobile usage and online shopping grow at a fast pace, with various states across the US implementing curfews and other restrictions throughout 2020.
Nearly 80% of consumers in the US shopped online for groceries after the start of the pandemic, up from 39% pre-Covid according to Inmar Intelligence. Similarly, November's Black Friday hit new records, with online spending surging 22% according to Adobe Analytics.
Mobile again is driving that eCommerce growth. When it comes to online advertising too, mobile is expected to account for 73% of video ad spending in the US by 2024.
The number of mobile internet users in the US is expected to hit 295 million by 2023, and with high smartphone penetration and the rollout of 5G, video is one of the best ways to reach US consumers post-Covid.
Video ad spending on social networks is also on the rise in the US. Approximately $5.6 billion was spent on the medium in 2017; that's expected to nearly triple to $14.9 billion in 2021.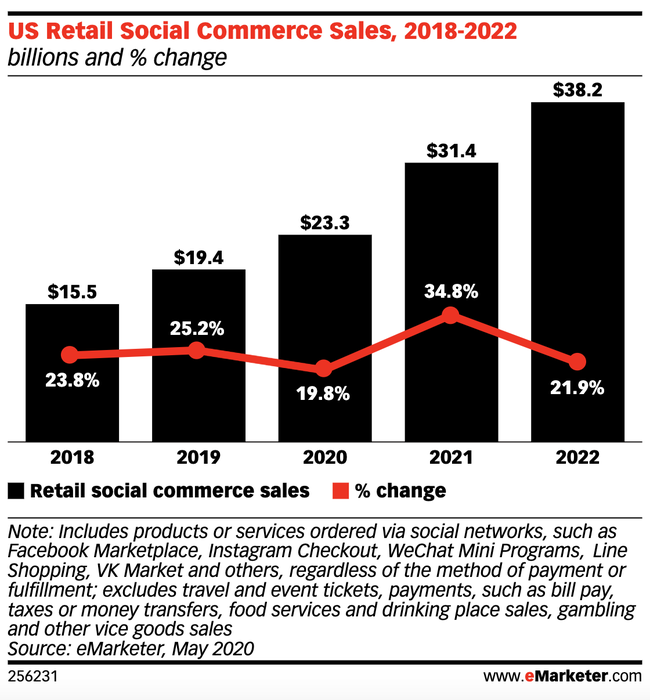 Credit: eMarketer
Little wonder advertisers are flocking to video advertising; 95% of consumers say they retain a message they see via video, while 92% of mobile users say they share videos with others.
All of this usage has helped social commerce gain traction in the US. Already hugely popular across APAC, expect US social platforms to invest heavily in improving the social shopping experience for consumers, and providing better m-commerce tools for brands to make use of.
eMarketer estimates that social commerce sales totals will hit $23.3 billion for 2020, a massive jump of 20% from 2019, led by increased mobile usage brought on by the pandemic.
They also believe that over 76 million US users will have made a purchase over social commerce at least once in 2020 – that's 38.4% of US social network users.
Despite US social commerce sales coming on in leaps and bounds during a pandemic-riddled 2020, more still needs to be done for the country to catch up to APAC social commerce levels. eMarketer believes that social commerce in 2020 will be $2 billion less than their pre-Covid estimates.
TikTok will fuel US social commerce in 2021 and beyond
Douyin is one of China's leading social platforms and a huge revenue driver for businesses reaching out to younger audiences.
We expect a similar trend to happen in the US this year with TikTok. eMarketer estimates that close to a fifth of the US population uses TikTok; again, US users have embraced the social platform during the pandemic to stay in touch with friends and family.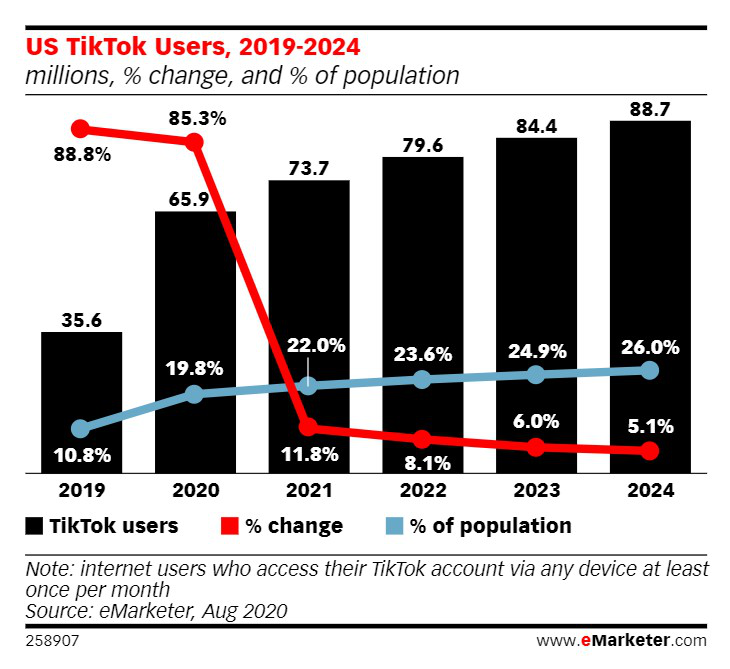 Credit: eMarketer
The difference between TikTok and other US social platforms is the range of social commerce options that are available to brands. Its partnership with Shopify allows brands on the platform to make it easier to drive sales amongst their audiences, and reach out to them in new, creative ways.
We expect to see live streaming commerce come on in leaps and bounds in the US this year, especially in the sports and apparel verticals. TikTok allows brands to become their own media channels, and take on established digital monoliths in unique ways.
US marketers and brands that adopt social commerce and video advertising through platforms like TikTok could grow loyal, youthful consumer bases right now, allowing them to adapt to new app trends and diversify their ad spend in a post-Covid world.
Partnering with Nativex can help US brands become a TikTok tour de force
Nativex works with brands across the world to provide them with advertising solutions across global platforms that help them see visibly higher returns, increase their brand presence and reach out to new international audiences.
We do that through a range of tools including our trading desk  XMP. Our trading desk allows us to create, manage and automate creative campaigns across multiple channels, from programmatic platforms to social networks.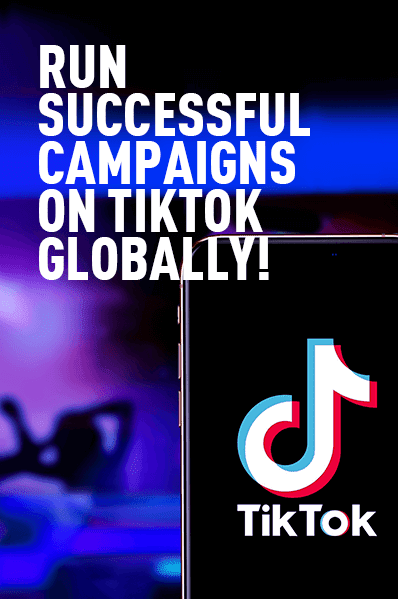 Check out our TikTok solutions here and get our exclusive TikTok guide. Get in touch with our team today to get creatives that click, and find the best strategies for your TikTok campaigns.
1
GET IN TOU
C
H
⟶
TikTok in the US is no exception. Our services are especially useful in the current climate, where US brands are trying to reach out to Gen Z with viral TikTok marketing campaigns.
TikTok is taking attention from other social platforms in the US – January 2020 alone saw it attract 400 million daily users while Snapchat, Facebook and Instagram saw lags around September and October 2019.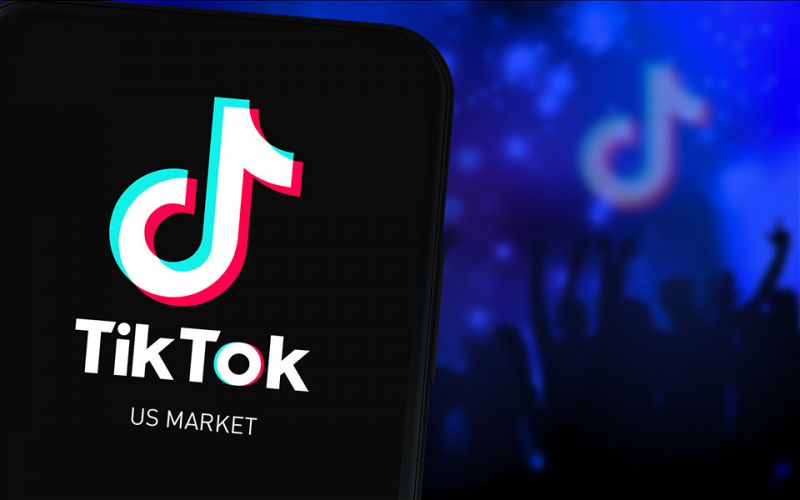 Perfect your presence on TikTok and you could be rewarded with higher virality, engagement and sales than you may see on other US social networks.
All these are reasons why XMP by Nativex is also a TikTok Certified Marketing Partner for campaign management. For example, we helped mobile RPG Summoners War enter the US market through a viral TikTok campaign, increasing the game's exposure amongst US MMORPG players and seeing KPIs 50% over the original target.
Click here to see our Summoners War TikTok case study
Overall, we expect to see investment in digital ad platforms – particularly video content on engaging social platforms like TikTok – increase in the US over 2021, and platforms like TikTok be the catalyst for a state-wide social commerce revolution.
Nativex is here to help you be part of that revolution, and can help brands target and reach out to younger audiences across the US with creative video solutions on TikTok and other platforms. Also, our TopWorks Creative Studios can support brands in their creative journey, with 14 teams established in over 30 countries across the world, connected to 200+ creative studios worldwide. Contact us today to learn more about how we can help you grow in a post-pandemic world in 2021 and beyond.