2020 has been such an intriguing year for digital advertising – mostly because of the effects felt by Coronavirus. Marketers' spending habits changed completely and budgets have been hit hard.
Signs of a rebound are already positive, though. A recent report by the Internet Advertising Bureau (IAB) finds that, even with the pandemic, digital ad spend for 2020 will have ended with a 6% increase when compared against 2019's figures.
The biggest investments will have been in paid search (up 26%), social (up 25%), and CTV (up 19%). The report also highlights that traditional media advertising will have been hit particularly hard, though, with many marketers moving their ad spend online.  
Advertising on eCommerce sites is set to grow 18.3% this year too, with advertising spend on eCommerce platforms set to hit $58.5 billion, according to Warc.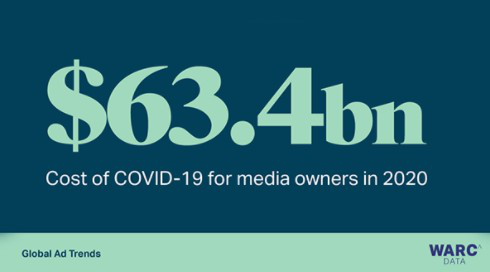 Credit: Warc
What will marketers across international regions have learnt from this year, though? What habits will they keep from this year, moving forward? What trends will grow from 2020, and what will 2021 look like?
To find out, we spoke to our key leaders across the APAC, US and EMEA regions, and asked them to give us our thoughts about how the advertising industry in those regions will look in 2021.
Here, we talk to Suki Lin about the pandemic's effects across Southeast Asia, how the region has responded, and what next year holds for it:
The impact of Coronavirus on the APAC region
Ad revenue across APAC took quite a hit because of 2020's pandemic and was one of the worst-hit in the world.
Ad revenue is thought to have shrunk in the region by 8.5%, larger than the global average fall of 7.2%, according to MAGNA.
All the signs are there that it will rebound and grow at a fast pace next year, though. Magna expects APAC's ad market to grow by 8.1% in 2021, reaching $175 billion.
That growth is expected to be driven by social media and video at 10% and 4% respectively, with marketers embracing the formats to reach out to new customers across 2020.
Mobile ad spend is expected to be a big winner across APAC next year, seeing growth of 6%. Banner display ads, though, are expected to see revenue declines of 11% next year, with search seeing a decline of 2%.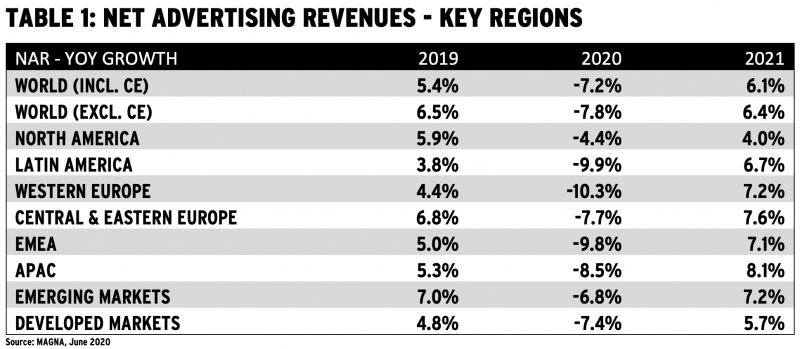 Credit: MAGNA
Within APAC, India and SEA are set for huge growth for digital ad spend throughout 2021, according to eMarketer, at 33% and 18% respectively. In these regions, programmatic reigns king, thanks to its efficiency and audience engagement rates.
Programmatic also helps brands stay 100% compliant with industry guidelines across India and SEA; something which will help mobile ad spends in those regions grow by 38% and 20% respectively over 2021.
In terms of lessons learned, Adobe has found that seven-in-ten businesses across APAC have put a COVID-19 taskforce in place internally that focuses on managing messaging and campaigns.
Eight-in-ten are changing their future approach to marketing due to shifts in consumer behaviour. Coronavirus appears to have permanently altered the wider long-term approach to advertising across the APAC region.
The gaming market in SEA regions
The video games market is doing especially well across SEA territories, both at home and abroad.
Again Coronavirus has played its part; people in lockdown across APAC have discovered mobile gaming and more to entertain themselves and communicate with their friends.
Mobile penetration is growing across other SEA territories too, though; 90% of people use their mobiles to access the internet, and there are forecast to be 250 million mobile gamers across SEA this year.
That growth is being led by Vietnam, Indonesia, Malaysia, the Philippines, Singapore and Thailand.  These markets, as well as international markets, are becoming just as important to mobile developers and advertisers in China and beyond.
72% of adults in Vietnam use a mobile device every day, and in a country where there are approximately 4 million gamers (with 60% of those aged between 18-30), there is huge growth potential for brands to tap into.
Mobile game downloads in Vietnam saw a 40% increase during the pandemic. The majority of these games were Chinese; popular in the region due to the countries' cultural similarities.
Vietnam also offers high-quality video gaming experiences, ranking only behind Singapore across SEA. Vietnam's growth is expected to continue post-pandemic, with it and other SEA territories contributing to the $98 billion of mobile gaming revenue expected to be generated by 2024.
Traditional industries will boost digital growth opportunities 
We fully expect brands within traditional industries (such as retail, education, FMCG and others) to embrace the marketing potential digital ads can provide them, and target areas such as APAC as part of their wider growth strategies in 2021.
We've seen this trend happen, especially in the ANZ market, where traditional companies are moving their budgets online and running global ads to attract attention – not least to capture interest from audiences across China.
It's a trend that's been present across ANZ for years, with close to half of respondents to Econsultancy's State of Digital Marketing in Australia and New Zealand report saying they were increasing their marketing budgets in 2015.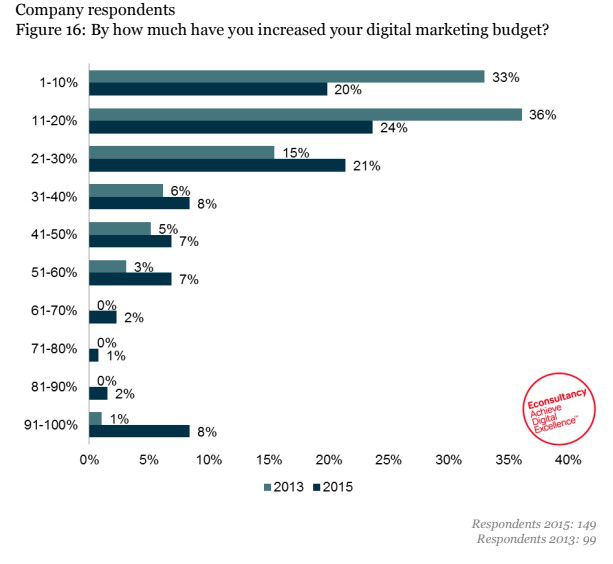 Credit: Econsultancy
Brands and client-side marketers at the time also saw a commitment to investing in digital advertising technology. 62% said they had increased their spending on it, and banking group ANZ's experiments with Instagram at the time were a great example of traditional sectors in the region exploring online marketing.
We expect to see more ad budgets from traditional sectors in ANZ and beyond to go into digital marketing strategies, such as mobile and influencer marketing, to target global audiences across APAC on their most popular digital platforms.
The adoption of digital isn't a smooth transition though, especially for traditional industries who have invested in traditional advertising for years.
They need a well-crafted, creative mobile-first digital marketing strategy that complements their message to succeed. If they're looking to reach out to customers in new territories such as APAC, too, they need to consider cultural differences and target the digital platforms they spend their time on.
Nativex can help you to do that, rigorously testing creative strategies and native digital platforms across global territories to help you grow. Contact us to find out how.   
TikTok's perfectly positioned for an incredible 2021
We couldn't mention APAC without highlighting ByteDance and TikTok, which has been a cornerstone of the social commerce movement across APAC and key to the sector's fast growth.
Though TikTok has had a tricky year in the west with bans in the US and India, TikTok has been delivering social commerce ads across the SEA all year, which millions of consumers have embraced.
TikTok has re-engineered its ad-tech offering this year, offering advertisers incredible social commerce options that get their brand and products in front of millions of its users.
Brands have created strategies with Key Opinion Leaders (KOLs) that have helped boost sales, raise brand awareness and engage with new, younger audiences.
ByteDance, which owns the app, has made big strides in machine learning – a technical marketing evolution that helped 89% of marketers see higher conversions using its algorithms as opposed to manual optimisations.
With TikTok's popularity across SEA and its ability to evolve the mobile-first marketing landscape, expect to see TikTok focus its efforts on Asian territories in a bid to top last year's $17 billion revenue.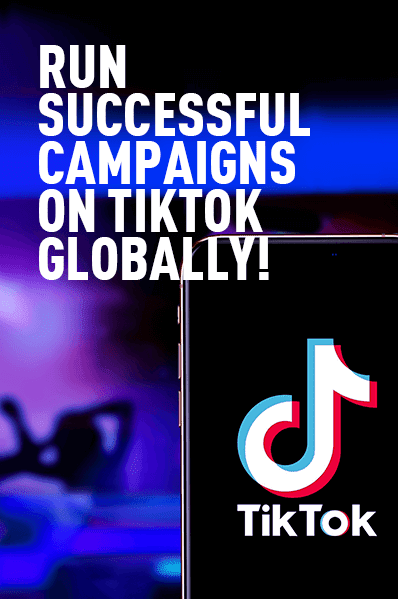 Check out our TikTok solutions here and get our exclusive TikTok guide. Get in touch with our team today to get creatives that click, and find the best strategies for your TikTok campaigns.
1
GET IN TOUCH
⟶
Social commerce will grow fast across APAC in 2021
One of the largest shifts in consumer behaviour across APAC has been toward social commerce, especially as APAC consumers are amongst the most mobile-engaged in the world.
iKala research shows that, in the first half of 2020 alone, total social commerce orders in SEA more than doubled while gross merchandise value tripled when compared against H1 2019.
So popular has social commerce become across APAC that it's expected to grow faster than eCommerce overall.
Again, live-selling is driving this upward trend; shoppers in Singapore and Thailand, for instance, helped increase the number of live-sales in APAC from 13% to 67% during the pandemic.
Social commerce sales are expected to double between 2019 and 2024, according to Euromonitor International – representing approximately $4 trillion worth of sales across APAC.
That growth is being accelerated by the fast adoption of mobile social technologies across the region. For example, mobile gaming has been huge across SEA as a whole this year, thanks to Coronavirus, which is where a lot of digital advertising budgets have gone this year, to get in front of the 250 million mobile gamers estimated to be in the region by the end of 2021.
Advertise across APAC in 2021 with Nativex
It's not only businesses across APAC who can reach out to those younger markets with social commerce solutions.
With Nativex, we can give your business a truly global reach, while providing customers with strong, local, culturally-relevant messages that will entertain them and encourage them to find out more about you.
We've mentioned in this article, for instance, how TikTok is great at helping brands reach out to younger audiences to increase sales and boost relevance.
It's something we've done ourselves, using TikTok's ad capabilities to make Vietnamese developer Amanotes' game, Magic Tiles 3, the most popular music game app in Japan.
READ OUR CASE STUDY: HOW NATIVEX USED TIKTOK TO MAKE MAGIC TILES 3 THE MOST POPULAR MUSIC GAME APP IN JAPAN.
Amanotes is a great example of the brilliant ideas and development potential coming from SEA; the Vietnamese mobile app developer is one of the world's top mobile app publishers and the number-one publisher across SEA.
We used TikTok to target a number of international audiences and markets for Magic Tiles 3 – iOS and Android users – with a specific focus on Japan.
There were challenges though; UA costs were high, TikTok was a relatively new platform, and a high volume of design resources were needed to keep campaigns fresh.
We managed to overcome those problems though with solutions including extensive A/B testing, optimising campaigns around key engagement times, and leveraging the appeal of the most popular songs on TikTok with our creatives.
With our flair for dynamic ad creation and international experience with TikTok, complemented by a technical analytics-led approach, we were able to reach CPIs more than 30% lower than required.
Our campaign also saw Magic Tiles 3 hit top spot in the music game charts in Japan, surpassing our targets and providing Amanotes with the highly-visible returns they desired.
Nativex can help you in similar ways to reach out to new audiences across APAC and other regions of the world not only with our intricate tools, but with a creative, local approach that will really speak to your target audience. Contact our team today to find out more about how we can help you become a success across APAC in 2021.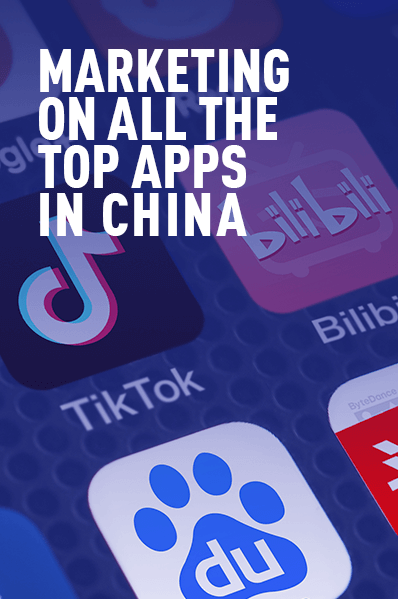 Looking to reach the largest mobile audience in the world? We'll help your campaigns get in front of hundreds of millions of users!
1
CONTACT US
⟶