The Coronavirus pandemic has helped marketers and retailers across EMEA move their advertising budgets online – a trend that will stay in the region post-pandemic and develop quickly over the coming decade.
The spread of Covid-19 has been particularly hard on EMEA economies, in large part due to lengthy lockdowns. Naturally, physical retailers have been amongst the hardest hit, having to keep their physical premises shut.

Credit: PubMatic
As a result, many brands and marketers across EMEA have invested in the opportunities digital provides. Almost half of EMEA marketers hope to allocate more than a quarter of their budgets to mobile ads because of the pandemic.
Mobile ad spending has proven to be the saviour of many companies across EMEA hit by the pandemic throughout 2020.
Digital ad spending in the UK alone was forecast to grow by 0.3% in 2020, according to eMarketer. While that may not sound like much, growth during a global pandemic and many retailers waylaid is still impressive.
And retail led the way in the UK, with the sector accounting for a fifth of all digital ad spending. Again, most of that investment went on mobile ads; a trend that was reflected across EMEA and is expected to rise further in 2021.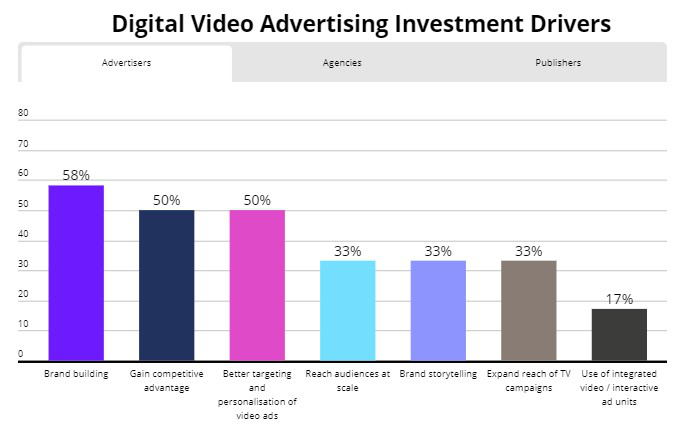 Credit: IAB
Mobile marketing across EMEA is growing faster than other media channels despite Coronavirus. But where exactly will those budgets go? Expect digital video advertising to be the big winner, not just in 2021 but beyond, too.
Overall, EMEA marketers dedicate half of their mobile budgets to mobile video. According to the Internet Advertising Bureau, across Europe, 60% of advertisers are specifically investing in digital video to build their brand image. Mobile video will be essential to brands' success post-pandemic.
Privacy regulations could impact EMEA brands in 2021
Coronavirus isn't the only obstacle that brands across EMEA had to navigate in 2020.
Many regulatory changes from big tech companies changed the way a lot of EMEA brands operated last year and will continue to impact how they collect data. The finalising of a Brexit deal will also have an impact on many sectors in the future.
The question of how brands operate within the confines of big tech's ever-evolving legislative changes is arguably the biggest. The EU famously has some of the tightest rules and regulations on the planet when it comes to data.
It's to be seen what advantages, if any, Brexit will have on UK firms and how they collect data. Will they still be tied to regulation such as GDPR, or will the country go off on its own data tangent? If it's the latter, how will that affect UK-based brands doing business across EMEA?
It's a question that Facebook hasn't waited to be answered, uprooting their UK-based headquarters and moving it (and UK users' personal data) to California. Will UK companies take advantage of Facebook's regulatory distance from the EU, or will it pose new ethical problems when it comes to privacy?

Facebook is also looking to integrate its suite of apps including Messenger, Instagram and WhatsApp as part of a privacy-focused vision. That means changes to how those apps share data with one another, meaning privacy policy changes.
Stories have emerged that millions of WhatsApp users could be unable to access their accounts from February 2021 if they fail to agree with the app's updated privacy policy, which will see WhatsApp and Facebook effectively integrate and share user data.
That won't happen to users protected by GDPR across the European Economic Area – what about the rest of EMEA though, and the UK? Those users and businesses that don't agree to integrate the new changes and rely on WhatsApp could be seriously impacted.
Enter Apple, which is also introducing a new privacy feature in 2021 as part of iOS 14. The feature will make a certain type of advertiser tracking opt-in only for users – Facebook says it has no option but to comply with Apple's changes, and that it will hit small- and medium-sized businesses hard.
2021 will be a watershed year for data privacy and policy changes, and their effects likely won't be fully appreciated until the end of the year. It's essential that businesses across EMEA keep abreast of the changes and adapt accordingly to comply and grow.
EMEA brands will look to APAC for future growth
With vaccines rolling out across EMEA, there's real hope that the effects of the pandemic across the region will be massively reduced by mid-year, and that economies can operate more closely to how they were pre-pandemic.
With so many EMEA economies in the same boat though due to persistent lockdowns, expect many sectors based in EMEA to look further afield for growth opportunities and to attract new audiences.
With so many digital advertising budgets going toward mobile and m-commerce, the natural destination is likely to be APAC, where economies such as China's and South Korea's are open and have weathered the Covid storm.
A lot of APAC regions are also mobile-first and have robust mobile economies. APAC is the heart of the global mobile economy. Global app revenues are expected to hit $129 billion in 2021 – APAC is forecast to generate nearly 60% of that total.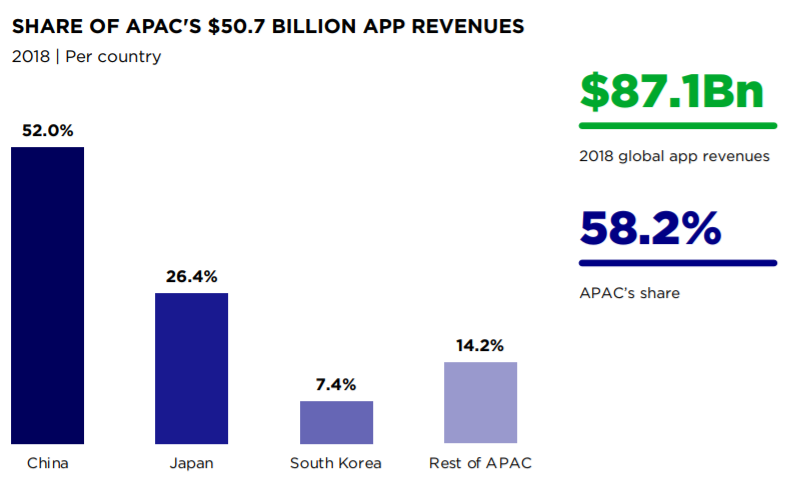 Credit: Newzoo
With China the world's number-one app market and Japan one of the largest mobile gaming markets in the world, there are a huge number of digital platforms and avenues for ambitious EMEA-based brands to utilise to serve ads to mobile audiences across APAC.
Their digital, mobile and wider marketing strategies will need a lot of work to reach those audiences, though. Each territory across APAC has different requirements when it comes to ads, how locals interact with them, how they're regulated, how they're perceived culturally and more.
China is a key example of this. A recent report has found that more than half of adults in China are overweight due to a number of factors.  According to the country's National Health Commission, less than a quarter of the adult population exercises once a week.
As a result, fitness apps are becoming increasingly popular in China. China's premier fitness app Keep has 300 million registered users and more than 10 million paying users. There is a growing market for EMEA-based fitness apps to explore if they get their approach right.
Nativex can help EMEA companies be successful in APAC in 2021
China, though, is notoriously strict when it comes to app regulations. China also has more than 100 Android stores as opposed to the Google Play/App Store structure most EMEA brands are used to, and content may have to be changed to appeal to regulators and the wider public.
There are many other things to consider too before brands can even think about advertising in APAC. Having a partner on-the-ground who has vast experience in helping introduce international brands to audiences across APAC can be invaluable to their growth.
Nativex is here to help. Our team is able to help brands reach out to audiences across APAC with creative, local campaigns on the platforms and networks they use most.
Come and see our success stories, and how our approach has seen international brands and app publishers connect with new audiences across APAC in unique ways.
We've produced highly-visible returns for global brands within APAC territories thanks to our creative, data-led approach on our very own bespoke marketing and advertising platforms.
For instance, our XploreChina service has proved invaluable to international brands keen on breaking into China, bridging the cross-cultural gaps and advertising them on only the most relevant platforms to them.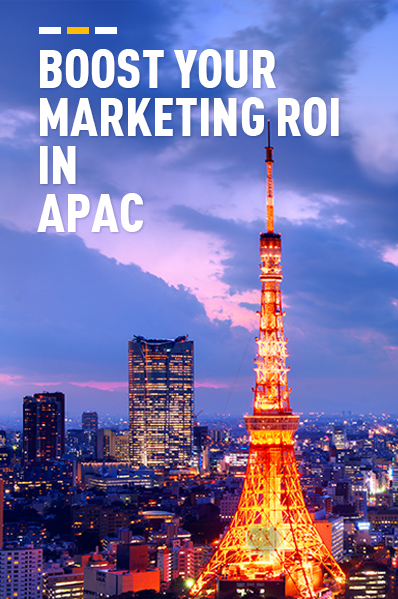 Are you looking to launch your mobile marketing campaigns in APAC? Get in touch with the Nativex team today and we'll show you how to achieve success in this highly lucrative market.
1
CONTACT US
⟶
Many brands across EMEA, for example, have heard about how ingrained ByteDance's TikTok/Douyin app is across APAC and the live shopping experiences available on it that simply can't be found on western tech platforms.
Though Douyin may be a great way into APAC for your EMEA-based brand, it certainly isn't the only way in, and may not even be the best fit for your strategy. In a similar fashion to advertising in Facebook, YouTube, Twitter and other international platforms, you can also advertise through one of China's other popular platforms including Zhihu, Kuaishou, RED, Bilibili, Weibo, Baidu and others. Many brands have experienced great success with them, when delivering localised content and working with the right local partners – such as Nativex.  
You may be able to see better results more quickly by advertising WeChat, for instance, has great video shopping capabilities and is used by more than 80% of China`s population.  
Whatever sector your EMEA-based brand operates in, China and the wider APAC region will be a key area of growth for you in 2021 and beyond. Nativex will help you realise your ambitions in a bespoke, creative data-led way. Contact our team today to find out more.