Whether an app or brand advertiser, you likely already understand the importance of optimizing your ad budget while simultaneously trying to scale campaigns to new markets across new channels. Efficient use of your advertising budget means building a holistic understanding of your audience, how ad creatives are performing, and how to leverage the right tools for insights on all possible business data points.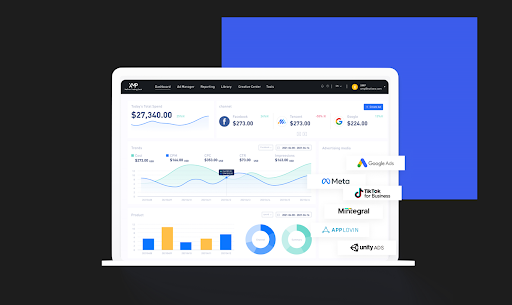 How XMP Can Help You Boost Your Media Buying Efforts
Improving media buying efficiency means understanding your campaign competitiveness across multiple ad networks. Viewing the average performance across compatible ad networks and comparing it to your live campaigns' performance will allow you to optimize more effectively. Sub-source optimization (any app that has integrated with Mintegral's SDK) will also give you better insights into how much coverage your campaign has compared to competitors advertising on the same ad networks and the average eCPM and CPI. These insights are invaluable to strengthen your decision-making and ensure you stay ahead of the pack. Additionally, XMP can connect with major mobile measurement partners such as AppsFlyer, Adjust, and Tenjin to provide ROAS, LTV, and retention campaign analytics. Casual game developer, EYEWIND, is just one beneficiary of this data integration. EYEWIND successfully automated bidding strategies through XMP and increased ad spend by over 200% while also realizing a 36% increase in ROAS.
Creative Analysis 
The past two years have seen a massive industry upheaval, with targeting users becoming increasingly more difficult. Now, as the dust settles, it is clear that ad creatives will play a vital role in user acquisition. Adequately analyzing top-performing creatives is no longer enough. Marketers of today now require cross-channel creative analysis and one that can score its effectiveness. XMP has kept this in mind and includes a creative tagging system, so you can better understand and compare which elements perform best across each region or network. 
Leiting Games is a leading mobile game developer that has achieved great success with its latest game, Overmortal. Their team recently integrated XMP to maximize the reach and performance of their games. One of the key benefits of using XMP for Leiting Games was the ability to conduct deep analytics on the creatives. The media buying team could easily view each creative or campaign's ROAS, LTV, retention, and other indicators through XMP. Optimizing both front-end media buying with data analytics resulted in data management efficiency and enabled them to precisely locate high-quality materials and quickly adjust creative strategies.
Optimizing Workflows
While testing and iterating creative concepts are important, implementing these changes means uploading vast amounts of ads across multiple ad networks. As you can imagine, this is a time-consuming process and something batch uploading looks to solve. Here, XMP users can quickly and easily upload ad creatives at once in bulk across multiple campaigns. XMP recently helped Leiting Games with this very problem. XMP allows budget bids to be set by region, batch set copy, and batch import region codes – allowing them to set up multiple campaigns simultaneously. This greatly improved placement and helped Leiting Games reach a wider audience.
Additionally, XMP's one-click bulk upload of YouTube videos proved a valuable tool for Leiting Games. The team could upload videos in bulk and set video attributes at once. This saved them time on manual operations and allowed them to focus on producing more creative materials.
MiniJoy, a casual game platform with many popular mobile gaming titles, utilized XMP's creative batch uploads to great effect. Given its media buying processes, it had previously been difficult for MiniJoy to continue growing efficiently. Here, XMP played an important role in transforming internal workflows and allowed the team to quickly upload ads to one centralized library. Beyond this, campaign creative concepts can be uploaded across different ad groups to ensure each target market contains the localized creatives that best resonate with that audience. As a result, MiniJoy reduced campaign creation time by over 80%, optimized the workflow between designers and media buyers, and saw a 30% increase in ROI.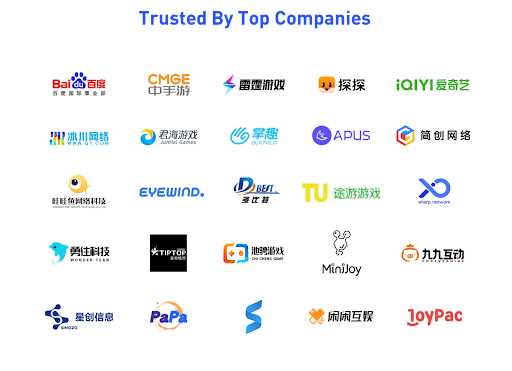 Getting Started
XMP offers universal access to 10+ top inventories globally, packaged in a one-stop campaign platform. Media buyers looking to increase efficiency and drive better performance for their business can try XMP for free. Set up an account and boost your growth today.