Around the globe, marketers are recognizing the benefits of in-house media buying and carefully making the transition. Within the last few years, giants like P&G and A-B InBev have transitioned to in-house media buying. Marketing experts have recognized this global trend and believe it is indicative of permanent change. This large marketing transition, however, does not come without its challenges. Today, we will dive into the various benefits and challenges many in-house media buyers face and the complexities of buying media in different international markets.
What are the Benefits of Bringing Media Buying In-house? 
For many marketing professionals, in-house marketing has numerous benefits, such as greater control, transparency, faster completion of tasks, and better overall brand knowledge. However, one reason still rises above the rest. In 2018, the ANA conducted a survey asking various marketing companies about the benefits of in-housing. Roughly 40% of all participants reported cost efficiency as the primary reason for making the transition to in-house. With media buying agencies charging their own fees, moving to an in-house media buying team can increase their budget from the transition alone. For this reason, it is easy to see why many companies are bringing media-buying in-house. However, not all companies are prepared for the change and can find the development of an in-house media buying team overwhelming. 
What are the Challenges of In-House Media Buying? 
One of the most frequently reported challenges of in-house media buying were startup costs. The various costs associated with developing an in-house media buying department can build quickly. Strains in the budget, coupled with management's unrealistic expectations, lead to many in-house media buying teams facing numerous difficulties during their first few months. As a result, it can be difficult to retain staff and keep creative talent happy. In one Digiday Research survey, Digiday asked 53 brand marketers if hiring or retaining staff is easier with an in-house team. Of the 53 brand marketers, 43% said they "disagreed" with the statement. When building an in-house media buying team, CMO's and marketing managers must invest in technology for programmatic media operations to avoid losing staff members. By giving the media buying team proper resources, CMO's can save money in the long run on operation efficiency and staff retention. 
In countries like China, programmatic media buying has grown exponentially within the past few years. Between 2016 to 2017, media buying in China increased by almost 50%. Today, nearly 60% of all display ads in China are within the programmatic category, and of these programmatic ads, 80% take place through mobile networks. As a result, marketing companies from Europe and North America are now focusing a significant portion of their media buying efforts within the Chinese market. For in-house media buying teams looking to grow in international markets, such as China, teams can find themselves unprepared for the unique problems in executing and monitoring media buying.
How XMP can Help Power In-House Capabilities Across all Markets, Including China
One of the greatest assets to marketers, XMP is the first multi-channel media buying tool that connects advertisers to top media across Eastern and Western markets. XMP was designed with media buyers in mind and helps streamline workflow across social platforms such as Google, Facebook, Snapchat, Douyin, WeChat, and TikTok. In addition to this, XMP provides top-tier programmatic media-buying for marketers looking to expand user acquisition globally.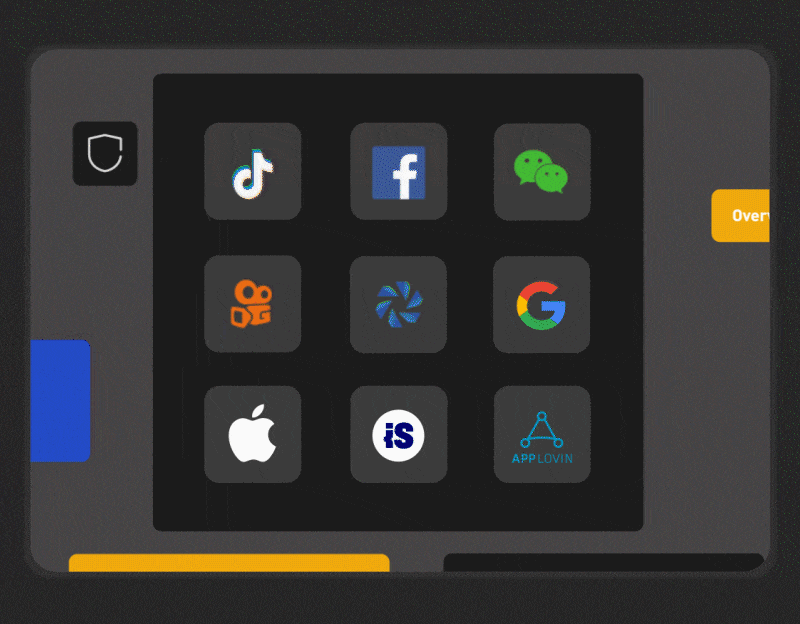 Marketers will gain universal access to 20+ top inventories across China and the rest of the world, and be able to reach billions of global users across all top media and programmatic video channels. XMP will also allow them to buy China's top media inventory with ease, with a fully-localized English interface, exclusive best-practice documentation for all supported media, and full support for ad account application and top-up processes.
Intelligent campaign management is also a part of XMP. The XMP AI Assistant helps you monitor and adjust your campaigns automatically, 24/7 and in real-time, all based on customizable rules. Marketers will be able to create campaigns from saved templates to avoid additional manual effort, create a batch of ads in one go, and more.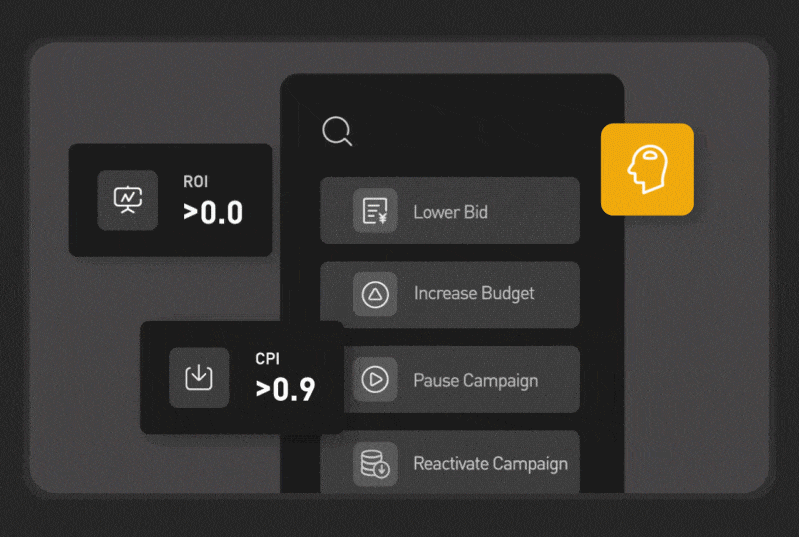 XMP offers advertisers' media buying teams a one-stop self-service platform with ad management, data dashboard, and creative solution capabilities such as batch and template-based ad creation.
One more critical aspect of the Nativex XMP is the TopWorks integration. With short-form video apps such as Douyin becoming one of China's most popular social media apps, with an average daily user base of over 600 million. Marketers have discovered that to advertise on such apps successfully, they must rely on organic, native creatives, and continuously original content to ensure the campaign continues to scale. The XMP TopWorks integration offers media buyers access to the creative production of any media and it can be utilized directly from XMP. TopWorks partners with over 200+ international creative studios allowing marketers to localize their creatives and target their new demographic more effectively.
XMP also provides detailed creative reports for media buyers. Media buyers can cross-compare and review creative performance across each platform supported on XMP, providing actionable insights to media buyers on how to optimize their creatives overtime.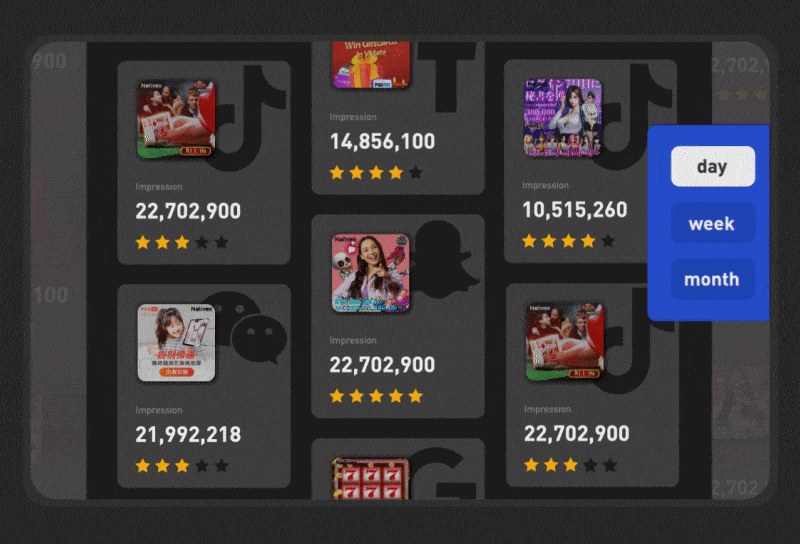 Whether marketers are looking to expand media buying operations to China or automate their campaign and creative workflow, XMP should be considered an essential tool for all media buying teams.
XMP is now a certified TikTok Marketing Partner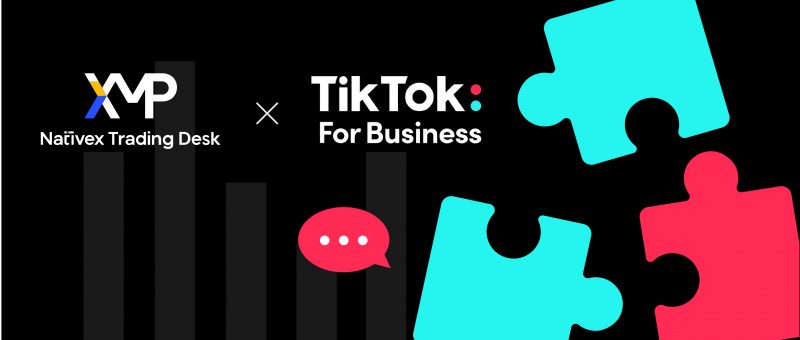 We all know the incredible advertising potential and impact that TikTok has had over the past few years. Now not only can you reach TikTok users, but you can do it via the Nativex XMP. That is correct, TikTok is now one platform supported via API integration on our XMP platform. With one click, you can deploy multiple campaigns to reach billions of users across TikTok. With this partnership between the XMP and TikTok, Nativex partners will have the opportunity to acquire TikTok native users at scale, generate more growth opportunities in Asia, and diversify their media mix.