We are excited to reveal our newest addition to our market insights toolbox, the Nativex Ebooks. In this new section, we will be using our expertise to give you vital information about China's mobile market and its key players, the hottest apps and how to translate their unique attributes into tangible ROI, and much more.
Our latest ebook puts the spotlight on one of China's hottest apps: Douyin. We've compiled a significant amount of data into this ebook to help advertisers understand, and leverage, the strengths and unique selling points that Douyin has to offer. 
Not much is known about Douyin outside China, which is why we believe this ebook will provide global advertisers looking to enter the Chinese mobile market with the tools and knowledge to do so successfully. Our Douyin ebook is available for free download, but if you'd like to know a bit more about what's inside, read on.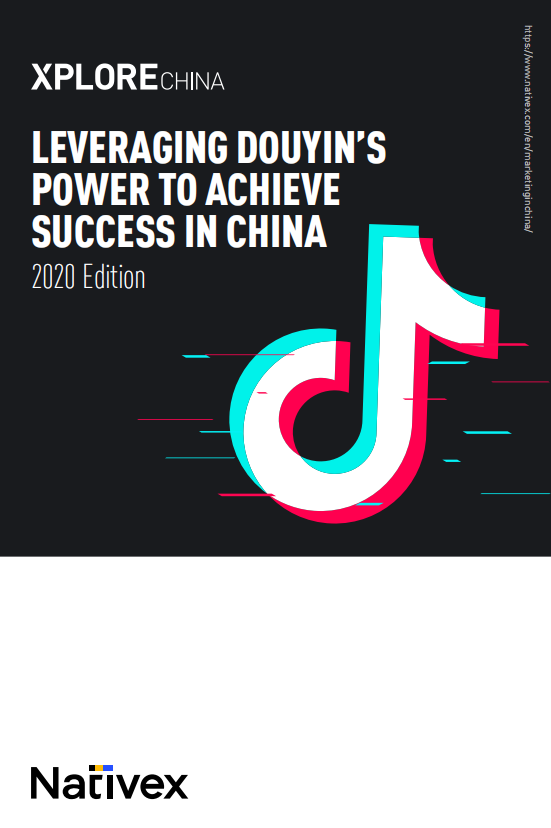 Douyin is China's largest short-form video platform. Find out how you can leverage its massive reach and powerful features to run successful mobile marketing campaigns in China.
1
DOWNLOAD EBOOK
⟶
Common misconceptions about Douyin
By now you're probably familiar with TikTok and its impressive growth over the last couple of years, having reached over 2 billion downloads and becoming the most downloaded app ever. 
You might be thinking that Douyin is the same as TikTok, but that is actually not the case. Douyin and TikTok are two separate entities. Here are a couple of distinctions worth noting:
Douyin is only available in mainland China, TikTok is available outside China

Douyin has more features compared to TikTok (some Douyin features might be available in select regions)
How big is Douyin's audience really?
Due to it being relatively less known outside of China, Douyin might be considered a smaller platform. Let's try to dispel that myth and provide you with some key stats and facts bout Douyin:
400 million+ DAUs (as of January 2020)

20 billion+ daily views

79.45 minutes daily average time spent on the app
On top of that, Douyin is predicted to grow to over 500 million users by 2021, showing massive potential for sustainable growth. Douyin's users also have a strong willingness to purchase products on this platform, making it a valuable opportunity for global advertisers. Our ebook also includes information around user demographics, purchasing habits, and which products tend to be most popular on Douyin.
How Facetune2 found success on Douyin
We recently worked with Lightricks to help them expand their presence in the Chinese market and get increased exposure for their image editing app Facetune2, along with a solid UA strategy to help them acquire high-quality Chinese users at scale.
To achieve these two goals, we worked with some of the biggest key opinion leaders (KOLs) on Douyin to create a comprehensive marketing strategy to generate buzz and give Facetune2 maximum exposure. We combined this approach with a set of in-feed advertising campaigns and the entire project helped Facetune2 get over 12 million video ad views and 580,000 likes. We also managed to reduce CPI by 30% and more than triple conversion rates – our ebook has all the details on how we made it happen.
What else is in this ebook?
Our ebook covers a lot of information that should help any advertiser reach their target audience in China using Douyin, including:
A step-by-step guide on how to advertise on Douyin

A full breakdown of Douyin ad formats

How Nativex can help you leverage Douyin's key strengths in China
If you're interested in achieving tangible ROI in China using one of the biggest apps on the market, then make sure you download your free copy of our Douyin ebook today!
Free Ebook Download: Leveraging Douyin's Power to Achieve Success in China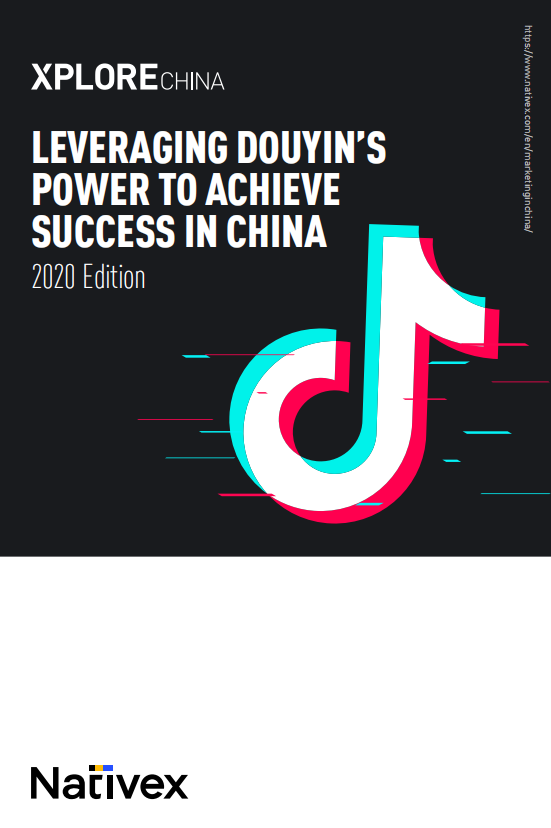 Douyin is China's largest short-form video platform. Find out how you can leverage its massive reach and powerful features to run successful mobile marketing campaigns in China.
1
DOWNLOAD EBOOK
⟶
If you're interested in more free ebooks, make sure you check the Nativex Ebooks section regularly for more in-depth quality content.