In September last year, we began working together with Amanotes, a mobile app developer from Vietnam, who recently hit 1 billion downloads. Amanotes is one of the top 20 biggest mobile app publishers in the world and the #1 publisher in Southeast Asia. 
The main focus of our cooperation was around promoting their smash hit game "Magic Tiles 3" on TikTok across several global markets, including Japan. Here's how we did this.
What is Magic Tiles 3?
First of all, let's talk a bit about the game. Magic Tiles 3 is a music game that simulates playing musical instruments, especially the piano, from popular songs. The gameplay is simple and intuitive, as players simply have to tap the screen to match the notes being played and earn points, with game difficulty scaling based on the song chosen.
In terms of features, Magic Tiles 3 has many things to offer: different music genres, a wide variety of songs, online battle modes versus other users, weekly tournaments with prizes, and more. The game has reached mass appeal around the world, managing to get almost 300 million downloads worldwide according to App Annie. The game has also reached the top of the charts in 24 countries and was ranked the #1 music game app in over 150 countries so far.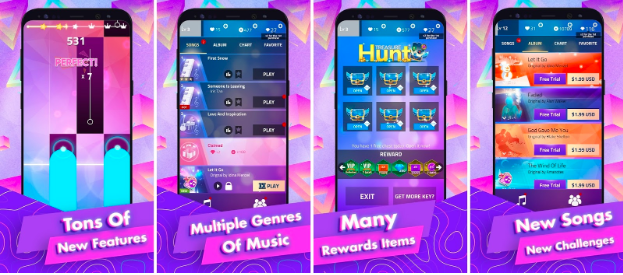 Magic Tiles 3 is available on iOS and Android. Images: Google Play
Objectives & challenges
The main objective of this campaign was to acquire high-quality users across global markets, with a focus on Japan, by targeting both iOS and Android users in those regions. 
However, this project didn't come without its own set of challenges:
High UA costs.

Magic Tiles 3 is a relatively established title, acquisition costs tend to be higher compared to new releases, as the game is already has an established user base

Experience with TikTok Ads is a must.

With TikTok being one of the newer platforms out there, there aren't many teams on the market with the knowledge and capabilities to run successful promotions on this platform

High volume of design resources required.

In order to keep conversion rates high, TikTok campaigns need a constant stream of new creatives, updated more frequently, which translates to more design resources
Our solutions
Throughout the campaign, we used different strategies to achieve our goals. We wanted to make sure we maximize conversion rates and get consistently strong retention rates with the power of our high-quality creatives. To do this, we focused on these key areas:
Extensive testing
We ran a comprehensive A/B testing phase to ensure we take the creative direction that reaches the best conversion rates. Our testing scenarios looked at various elements including creative format, time of day, song choice, and more.
Specific timing
We defined what the key engagement times would be and focused our campaign pushes around them. Once we identified peak DAU periods, we adjusted bids and volume for further optimization.
Ad creative and song pairing
To ensure maximum exposure and engagement, we looked at the most popular songs on TikTok and leveraged their appeal. We paired top songs on the platform with our ad creatives throughout the campaign and continued refining the process to increase conversions.
Our special tactics
Now that we shared our solutions, let's talk about some key special tactics we used to ensure Magic Tiles 3 gets maximum exposure and increases its user base.
Targeting key holidays to increase downloads
Based on our extensive testing phase, and combined with our existing experience, we knew that during the holiday season, users tend to be more active, especially in a market like Japan. Therefore, we ramped up our advertising efforts in December, particularly around Christmas and New Year. As a result, we saw significant conversion uplift on both iOS and Android during that period.

By targeting the holiday season, Magic Tiles 3 saw a massive conversion boost
Pairing popular TikTok songs with specific creatives
When we ran the campaign testing phase, one key element we included there was the audio. In other words, which songs would perform better when paired with various creatives? After running these tests, we were able to leverage popular songs on TikTok and successfully pair them with our creatives. This resulted in high-performing ad creatives like this one:
Our capabilities
Strategic use of teams with music app experience
Magic Tiles 3 fits a specific niche in the gaming app ecosystem, which required teams of specialists to ensure our advertising campaigns reach their goals. Therefore, the first thing we did was to build a team of specialists with previous knowledge supporting and delivering advertising campaigns to music-based hyper-casual games.
Using proprietary technology to enhance manual optimization
We used an in-house proprietary cross-media buying tool that helped us create campaigns in batch (over 100 campaigns at a time), and review/monitor active campaigns around the clock to ensure any potential issues are being tackled immediately; using this tool increased our campaign delivery efficiency by over 60%.
Dynamic ad creative production tailored for TikTok
We created an average of 30-40 ad creatives per month to maximize conversion and ROI (over 160 sets of creatives delivered in Japan alone); the design team worked on over 60 ideas and concepts for ad creatives, as well as all the localization work required to achieve simultaneous success across different markets.
End-to-end campaign analytics.

Our platform provided a one-stop destination for the Amanotes team by providing them with in-depth analysis (competitors, users, target markets), weekly/monthly reports containing comprehensive campaign data, and monthly meetings to ensure the team's requirements were being fulfilled.
Campaign results
By using this multi-layered marketing strategy, we were able to more than hit our targets, reaching over 30% lower CPIs than required. At the same time, our campaigns boosted the game's exposure, and Magic Tiles 3 reached the #1 spot on the music game charts in Japan.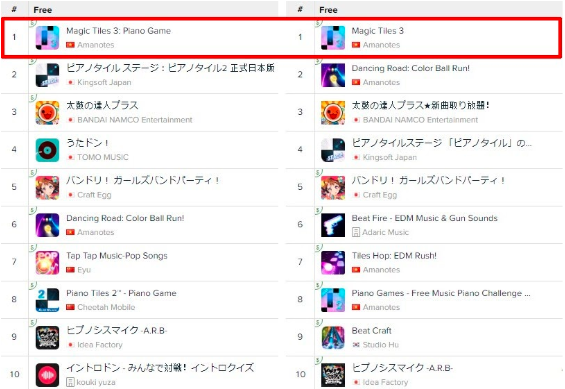 Magic Tiles 3 topped the iOS (left) and Android (right) music game charts
"We are extremely pleased to see Magic Tiles 3 reach its campaign goals thanks to the hard work and dedication that the Nativex team has shown," said Kate Van, User Acquisition Lead of Magic Tiles 3. "Our partnership brought a game we are extremely proud of in front of many new music app fans and we see this as an absolute win-win."
Take your mobile campaigns to the next level
Magic Tiles 3 is the latest example of our marketing prowess and we are excited that we were able to work with Amanotes to promote this amazing game to markets around the world. As a core agency for TikTok, we believe we can help more global advertisers achieve success on what is arguably the hottest social app in the world – get in touch with the Nativex team today to give your campaigns a tangible ROI boost!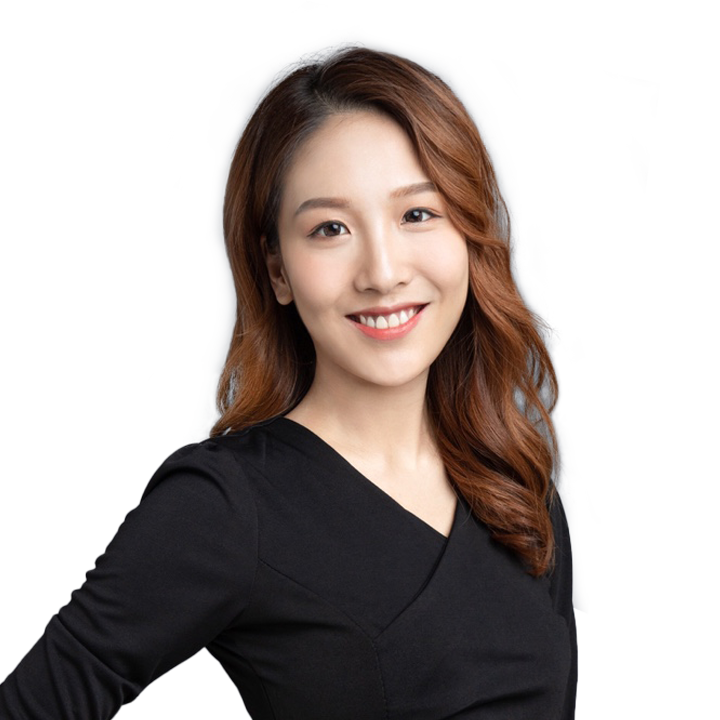 Suki Lin
Head of Sales, SEA
Suki Lin is the Head of Sales for Nativex Southeast Asia. Since joining the company in 2018, Suki has used her extensive knowledge of the digital marketing ecosystem in the SEA region to help her clients achieve new levels of sustainable growth. Suki's strong experience across different verticals have enabled the Nativex SEA team to become one of the biggest advertising platforms in the region.