Singles Day 2020 will probably break all records
Last year, Singles Day managed to hit over $38 billion in sales, which was a massive 28% year-on-year increase. Let's put this number in perspective: the 2019 Singles Day was bigger than last year's Black Friday ($7.4 billion), Cyber Monday ($9.2 billion), and Amazon Prime Day ($10.4 billion) combined.
According to Alibaba, the company that created Singles Day, last year's shopping festival managed to generate over 100 billion yuan ($15 billion) in sales in less than 100 seconds. Not only that, but the company generated almost 1.3 billion online orders last year, according to Statista. Plus, this year is the 11th edition of this shopping event (which is also known as Double Eleven), so that might inspire even more consumers to join the shopping spree.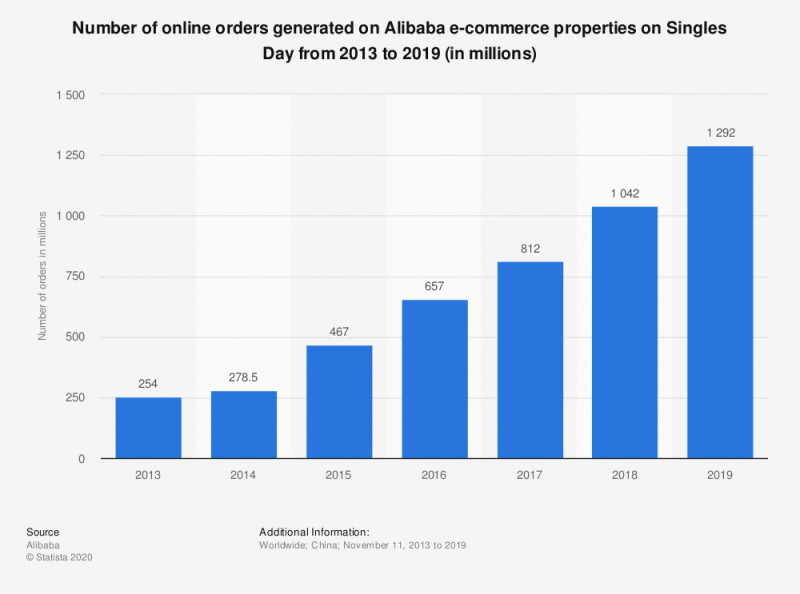 Image source: Statista
With numbers this big, it's going to be hard to beat last year's sales record, right? Not really. Most trends are pointing to another record this year. There are two main reasons:
The COVID-19 pandemic.

this has slowed consumer spend in China, just like the rest of the world. However, now that the country has more or less gotten back to normal, consumers will more than just compensate, they will do what is called "revenge shopping" – a term that Nativex Americas Tiffany Ou described in our

"eCommerce App & Vertical Trends in 2020" webinar

as the Chinese consumers' burning desire to buy things after being unable to do so due to the pandemic.

Two Singles Day phases.

We recently wrote that this year's Singles Day will be extended

by running in two phases: the first round ran between November 1st – 3rd, with the second round being the main day itself, November 11th.
Singles Day started on Alibaba's e-commerce website Taobao back in 2009 and this has remained the main marketplace for brands looking to boost their sales. However, most of China's media giants have jumped on this opportunity and have joined the shopping festival, including the likes of Douyin and WeChat, which we mentioned is adding new functionality in preparation for Singles Day.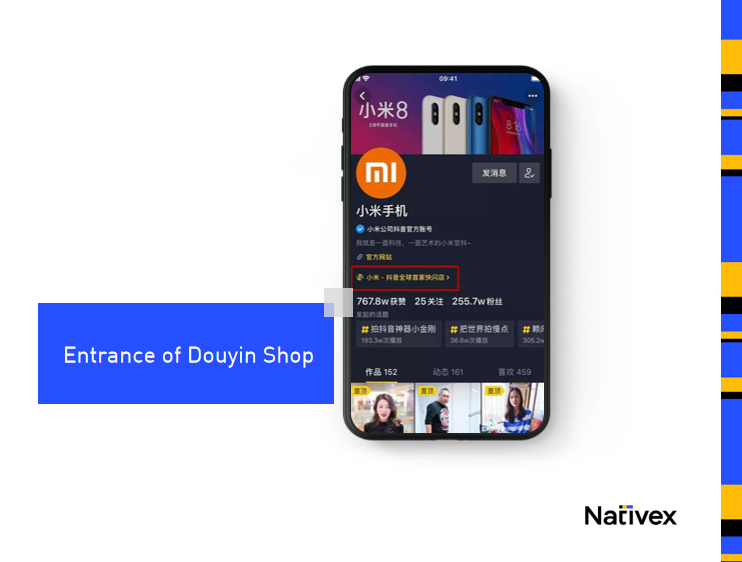 Influencers are going to be crucial for brands on Singles Day
With China having the largest mobile market in the world, most consumers will be relying on their smartphones to do their Singles Day shopping. As this shopping event evolved over the years, its range of products available grew in size and scope: while consumers were initially able to buy cosmetics, electronics, and other similar products, it is now possible to buy just about anything, including groceries – that's right, you can even buy discount potatoes on Singles Day using your smartphone.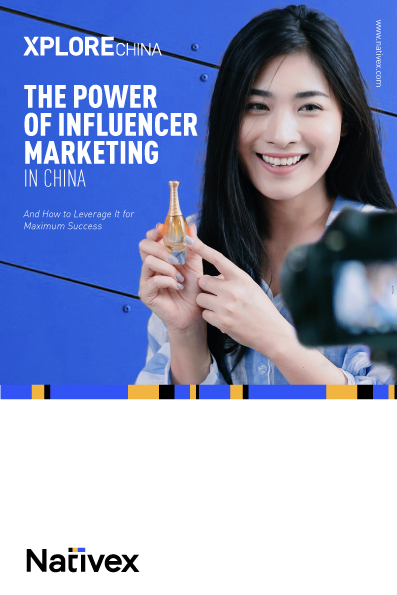 We've helped many brands and developers work with top KOLs in China to boost their marketing ROI. Download our free ebook to find out how you can use KOL Marketing to achieve success in the world's largest mobile market.
1
DOWNLOAD EBOOK
⟶
One important thing to note is that a large percentage of consumers are undecided and will rely on influencers aka KOLs to help them choose what to buy. According to data from our recent ebook, "The Power of Influencer Marketing in China", more than half of China's mobile users refer to KOL recommendations before making a purchase, and over a third of KOL recommendations result in sales.
The power of KOLs like Li Jiaqi, also known as "The Lipstick King", is undeniable and Singles Day is where live streaming superstars will shine even brighter. The conclusion is simple: KOLs will be incredibly important, especially for the 2020 Singles Day shopping festival.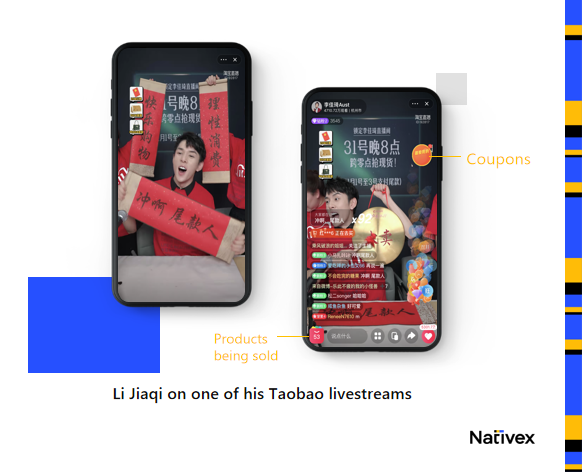 How influencers will drive sales on Singles Day 2020
With influencers being a major part of this year's Singles Day growth strategy for brands and advertisers across a wide range of products, it's important to take a look at two key aspects that will result in sales:
Multi-channel engagement strategy.

Influencers will be targeting China's top platforms including Douyin (the country's most popular short-form video platform with 600M+ MAUs), WeChat (the largest messaging platform in China with over 1.2 billion MAUs globally),

Bilibili aka China's YouTube

(over 150 million mobile MAUs), and RED, a platform famous among Chinese consumers for being extremely effective at planting shopping ideas in users' minds that will lead to sales.

Live streaming marathons.

While video content is an incredibly powerful tool for ecommerce growth, live streams will be even more lucrative – last year,

over 17k brands generated $3 billion in gross merchandise value (GMV)

thanks to live streaming.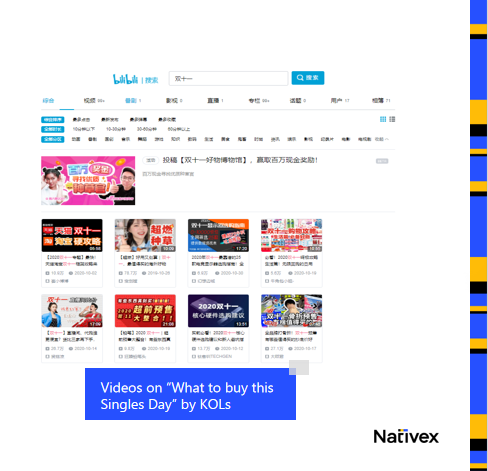 The reason social commerce managed to grow so much in China was that it successfully combined limited-number and limited-time offers with the power of KOLs who lead armies numbering tens of millions of followers with a high willingness to spend. This year, social commerce is looking to grow even further, according to some pre-sale stats.
In just the first two days of this year's Singles Day pre-sale period, Viya and Li Jiaqi, two of China's most popular live streamers, managed to generate sales of 4.8 billion yuan ($719 million) and 4.3 billion yuan ($644 million) respectively, according to Xinhua News. Viya had 149 million live stream viewers in total, while Li Jiaqi reached 162 million viewers within the first two days.
According to Zhigua data, over 66,000 streamers were live on October 21st when the pre-sale period started, with a total of 709 million viewers watching these streams – this not only shows the magnitude of social commerce but it also shows their incredible reach, particularly for live streaming superstars like Viya and Li Jiaqi.
Creating the right KOL strategy for your products
For brands looking to reach China's incredibly vast mobile market, influencers are becoming an increasingly important part of any successful mobile marketing strategy. This is why it's important to understand how to leverage the power of influencers to achieve success in China.
We've worked with top influencers like Li Jiaqi, aka "The Lipstick King", to formulate and execute successful KOL campaigns at scale and we've helped popular apps like Facetune2 triple its conversion rates thanks to our KOL marketing strategies.
Our end-to-end mobile marketing solutions will ensure your campaigns get in front of the right users, at the right time. Thanks to our team of experts, we have helped advertisers across a wide range of regions and verticals find success in China.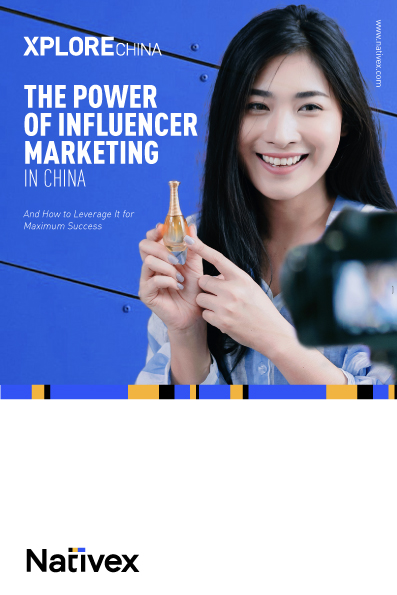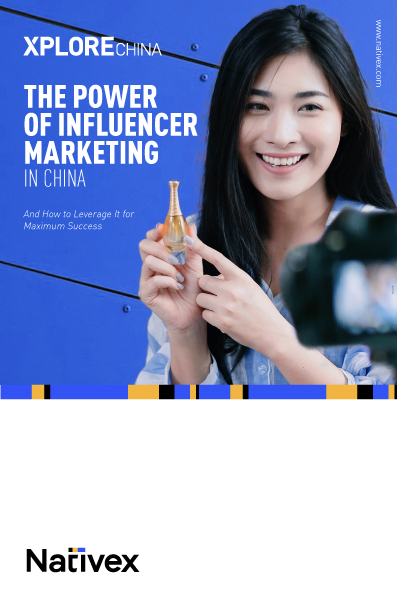 If you're looking to use influencers to achieve sustainable growth in the world's largest mobile market, contact us today and we'll create a KOL marketing strategy tailored to your budget and needs.
1
CONTACT US
⟶