Global shopping habits today are a long way from the days of big TV campaigns and summer and post-Christmas sales. The huge growth in e-commerce, 24/7 supply chains and the rise of influencers as the key style-makers means the way we shop is radically different.
With consumers spending so much time on social media and online, brands and retailers have found new ways to integrate digital channels into the shopping experience – what's known as social commerce.
All this means that any brand that wants to make an impact through this season needs to have a strong e-commerce strategy, with social media at its heart. As we'll see, the rise of social commerce around the world shows the kinds of integrated campaigns which are possible, where traditional display and direct response advertising has morphed into a blend of social, online and offline marketing, that requires a multi-platform approach.
The global growth of social commerce
China's e-commerce app economy is completely different from anything found in the west, so many of the innovations we see there are not directly transferable.
But that doesn't mean brands are not investing in social commerce. As we can see in this chart from eMarketer, more than US$36 billion will be spent by US consumers via social commerce channels this year.
That's impressive – but in China, consumers will spend about $351 billion on purchases mediated by social media in 2021, according to Insider Intelligence.
In the US and Europe, Black Friday and Cyber Monday have become the biggest e-commerce events in the run-up to Christmas. Last year, American consumers spent $9 billion on the web the day after Thanksgiving, up 21.6% year over year.
In the UK, finance platform Klarna saw its sales volume increase by over 3X (+345%) on Black Friday last year, compared to the average day in November 2020. Research it has done into online shopping habits found the vast majority of younger shoppers in the UK – 63% of Gen Z and 59% of Millennials – say they have purchased a product after seeing it on social media, and 54% of Gen Z and 59% of Millennials say that they're interested in checking out livestream shopping events this season.
It's clear that smart brands and advertisers are adapting their e-commerce strategies to cater for these Gen Z and Millennial shoppers, who see social commerce as an extension of their normal online experience.
The most successful brands are becoming social superstars
Consider this. In 2020, two of China's largest e-commerce retailers – Alibaba and JD.com – made approximately $115 billion on Singles Day, setting new sales records.
2020's Double 12 festival was particularly profitable for Xiaomi, whose retail sales jumped 40% from the previous year to 7.15 billion yuan. Year-on-year, too, Pinduoduo reported imported cosmetic sales rose by 310% on Double 12.
These e-commerce brands are so successful because they work extremely hard to leverage the power of social commerce. That includes consistently coming up with creative marketing strategies, partnering with KOLs (Key Opinion Leaders), and communicating effectively across a variety of social media channels; a great example of this is how we helped a Nativex client get 20m views from their product in a single livestream.
Perhaps not wanting to be left behind, Instagram, owned by Facebook, has launched its own social commerce tool called Live Shopping. This allows influencers to livestream and uses special shopping hashtags and a 'Shop' tab where viewers can click through to a purchase page.
But the platform that's doing the most to help Western brands get on board with social commerce is TikTok. Helped by the fact that its Chinese version, Douyin, has offered e-commerce solutions for some time, it has now launched services specifically for Western brands.
The incredible power of TikTok and social commerce
TikTok isn't just the fastest-growing social media platform today; social media's top experts have predicted that TikTok is likely to be the social be-all and end-all in 2022; not just by eclipsing other social media networks in popularity but by offering e-commerce options that others are slow to implement.
TikTok isn't just the fastest-growing social media platform today; social media's top experts have predicted that TikTok is likely to be the social be-all and end-all in 2022; not just by eclipsing other social media networks in popularity but by offering e-commerce options that others are slow to implement.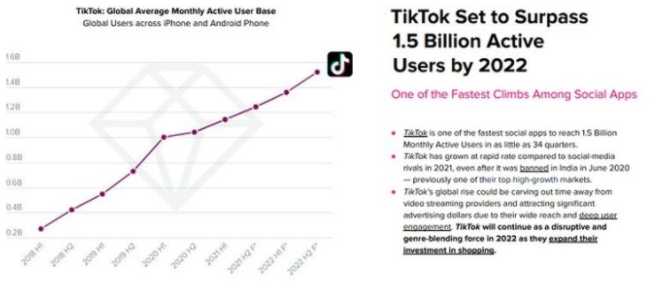 it's recently launched Spark Ads; a tool that lets brands align sponsorships with trending organic content.
TikTok Shopping has also recently landed in the U.S., U.K., and Canada, giving advertisers access to live stream shopping functionality, e-commerce links, and product gallery ads.
All of a sudden, the west's slow uptake of the global social commerce sector looks more like an opportunity for savvy brands to get in on the ground floor with creative social strategies that set them apart, thanks to TikTok.
TikTok's social commerce success has jolted Facebook, Instagram and Snapchat into action, with the platforms catching up and releasing their own social commerce features.
And it's giving ambitious brands food for thought. As mentioned, those socially savvy enough can get in on the ground floor in the west and build a burgeoning social commerce presence right now.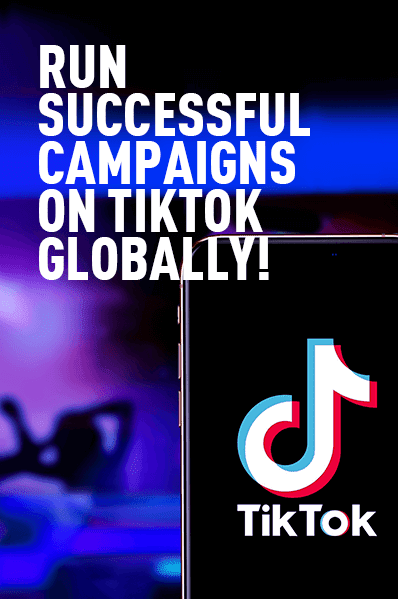 Check out our TikTok solutions here and get our exclusive TikTok guide. Get in touch with our team today to get creatives that click, and find the best strategies for your TikTok campaigns.
CONTACT US
Conquer the e-commerce sector in any language with Nativex
Brands with truly global ambitions need to work with an agency that has the reach and experience to work in multiple markets, understanding the different platforms in each, and knowing what works best for each campaign.
That includes partnering them with high-performing KOLs on the most relevant platforms to quality audiences in culturally-sensitive and appropriate ways, so your brand makes a real lasting impact across continents.
We've done exactly that to help our clients deliver social commerce success and leverage social media effectively. For example, in Japan, we used TikTok as a key channel in a marketing campaign that helped a mobile music game become a chart-topping success. Or how about the work we did with Goat Games, creating a viral hashtag challenge on TikTok that generated 1.3 billion views.
The Nativex platform is here to help brands achieve that success across different social channels and platforms further afield.
Nativex has recently been recognised as one of the top global ad agency networks on AppsFlyer's bi-annual Performance Index, with especially strong results in gaming and non-gaming categories.
The Nativex platform has also been commended for its SEA e-commerce performance. Top global beauty brands including Valmont and Kose have also partnered with Nativex on KOL marketing campaigns, plus Nativex is also trusted by top e-commerce clients such as Shopee, Bukalapak and Lazada.
Nativex is here to help brands exceed their global ambitions this festive season. Find out more about what our advertising platform can do for you and how it can help your brand by speaking to our team today.