We are excited to reveal our newest addition to our market insights toolbox, the Nativex Ebooks. In this new section, we will be using our expertise to give you vital information about China's mobile market and its key players, the hottest apps and how to translate their unique attributes into tangible ROI, and much more.
Our latest ebook focuses on one of China's hottest video platforms: Bilibili, or, as some call it, the YouTube of China. We've compiled the latest market data into this ebook to help advertisers understand and leverage the key features that make Bilibili such a strong performer.
We previously wrote an in-depth article about Bilibili and this ebook aims to provide further in-depth facts and stats about this platform so that advertisers can have the tools and knowledge needed to reach China's massive video audience. Our Bilibili ebook is available for free download, but if you'd like to know a bit more about what's inside, read on.
Some key facts and stats about Bilibili
As Bilibili has shown tremendous growth over the last couple of years, the platform has become an incredible opportunity for brands and advertisers around the world looking to enter China. However, since not much is known about Bilibili outside of its home country, let's first have a look at some of the platform's latest stats:
170M+ MAUs (70% year-on-year growth)

50M+ DAUs (69% year-on-year growth)

87 minutes average daily time spent on the app (similar to YouTube numbers)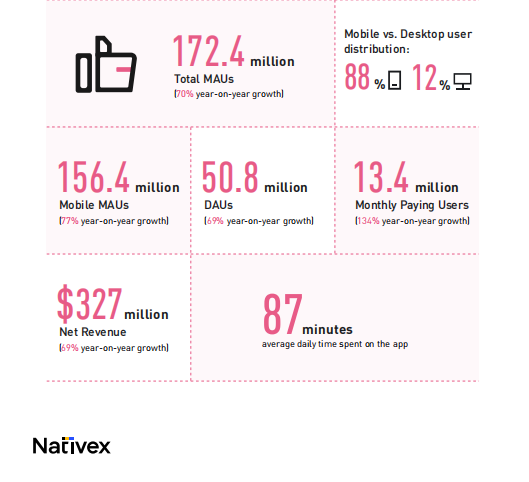 We've got plenty more stats and some fun facts about Bilibili in our ebook.
Bilibili is Gen Z's video platform of choice
If you had to guess, how many of China's Gen Z users are on Bilibili? 30%? 50%? Actually it's almost 80%! That's right, Bilibili is a must-have for China's younger user base, which contributes to almost 60% of the country's multi-billion-dollar entertainment market.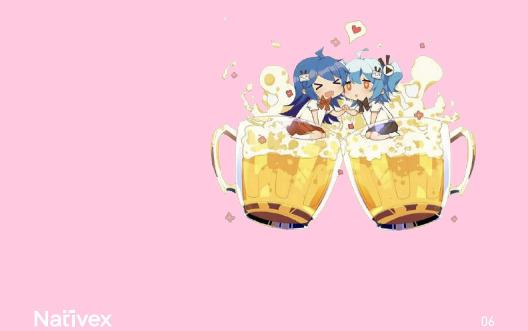 According to a recent survey, Bilibili was the most popular app for users aged 24 and below. We've compiled more user data in our free ebook so you can see not just the age distribution but also the male/female ratio, which cities most Bilibili users come from, and more!
Bilibili is like YouTube, but not really
Just because companies like Facebook or Google aren't available in China doesn't mean Chinese users don't watch online videos or post on social media. Bilibili gets compared to YouTube and for good reason: functionality-wise, Bilibili is quite similar. However, the platform has several unique features that make it stand out.
One key differentiating factor: Bilibili does not show in-video ads, which is completely different from the way YouTube serves ads. Bilibili focuses on in-feed ads, which are shown to users based on user interests, among other things. So from this point of view, Bilibili is like YouTube, but with a better ad experience. We've got more ways Bilibili stands out from YouTube and its domestic competition in our free ebook.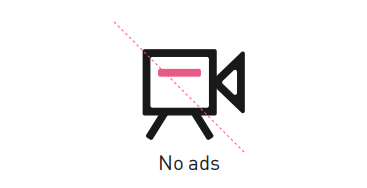 What else is in this ebook?
Our ebook covers a lot of information that should help any advertiser reach their target audience in China with the power Bilibili, including:
A step-by-step guide on how to advertise on Bilibili

A full breakdown of Bilibili ad formats

How Nativex can help you leverage Bilibili's key strengths in China
If you're interested in achieving tangible ROI in China using one of the biggest apps on the market, then make sure you download your free copy of our Bilibili ebook today!
Looking for more free ebooks? Then make sure to check the Nativex Ebooks section regularly for more in-depth quality content.