Welcome to the latest edition of China Tech Express! Today, we will be talking about Douyin and TikTok's earnings. We'll also be discussing Tencent's financial performance in Q1, as well as the structural shift in the age of China's gaming market. Sounds interesting? Read on!
1.Douyin and TikTok earnings in April
It's been a big month for Douyin and its non-Chinese version, TikTok as their April earnings were $296 million from the App Store and Google Play – 1.9 times that of last April; remaining the top global non-gaming app in terms of revenue.
To break it down, about 48.1% of revenue was from China's Douyin, 19.4% was from TikTok in the second-largest US market, while 4.3% was from the third-largest Saudi Arabian market.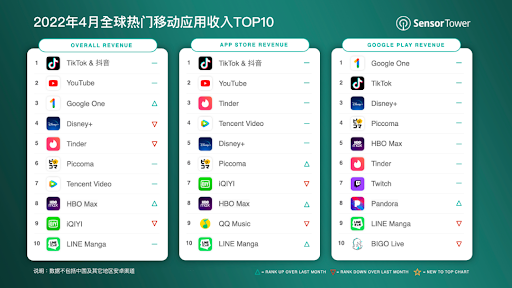 Source: Sensor Tower
2. Tencent's Non-IFRS Net Profit in Q1 Decreases by 23% YoY
In the first quarter, Tencent's game revenue in the Chinese market decreased by 1% to 33 billion yuan.
In the international market, Tencent's game revenue increased by 4% to 10.6 billion yuan, reflecting an increase in revenues from games including VALORANT and Clash of Clans, partly offset by a decrease in revenues from PUBG Mobile as user spending normalised post-COVID.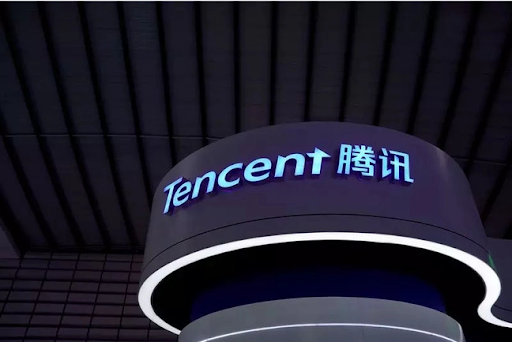 3. A structural shift in the age of China's gaming market
Research by QuestMobile has revealed that the proportion of users in the game market has changed, especially those who are aged over 30, which has gradually increased. This challenges the perception that game users being younger is expected to change.
The research found that, as of March 2022, 51 percent of game users are over 31 years old, more than those under 30 years old. It also found that 36.6 percent of them are over 36 years old, more than those under 24 years old. 
By comparison, in March 2019, 55.5 percent of users were 30 years old or younger, and 30.2 percent were 36 years old or older.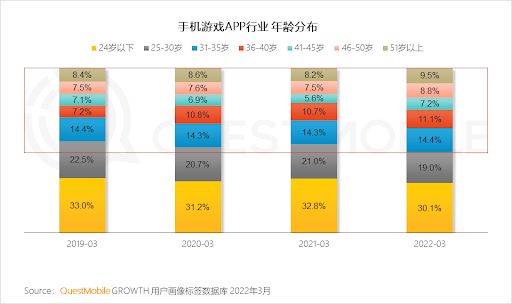 Age structure of China's mobile game app users
(yellow: under 24 years old, grey: 25-30 years old, blue: 31-35、red:36-40)
Source: QuestMobile
Looking to launch your campaigns in China?
China's massive mobile market provides some incredible opportunities for advertisers around the world. All you need is the right partner – and we believe we can be that partner. At Nativex, our cross-cultural team has an unparalleled understanding of the Chinese mobile market – we are the team behind the XploreChina solution.
We are an authorized ad service provider for major media outlets including Bytedance (Douyin, Toutiao), Baidu, Tencent (WeChat), Bilibili, Zhihu, and more. If you're looking to get your advertising campaigns into the world's largest mobile market, get in touch with the Nativex team today and we'll take your marketing ROI to the next level.
XploreChina is your one-stop mobile marketing solution designed to help you achieve success in the Chinese market.
From acquisition to monetization and creative services, we can help you at all lifecycle stages with a wide range of tools and solutions.