Even in an industry that has become used to innovation and rapid change, Apple's announcement that it will protect the privacy of its users by making access to a devices' unique identifier (IDFA) opt-in only, was a significant moment. 
Apple effectively gave the whole mobile industry three months' notice of a seismic change in how mobile advertising campaigns will be targeted, measured, and evaluated. With the arrival of iOS14, consumers will now be able to choose whether or not an app will share their IDFA (Identifier For Advertising). This means that, unless a user explicitly allows an app to share its data with a 3rd party, it will no longer be possible to build a detailed attribution picture for ads run on iOS.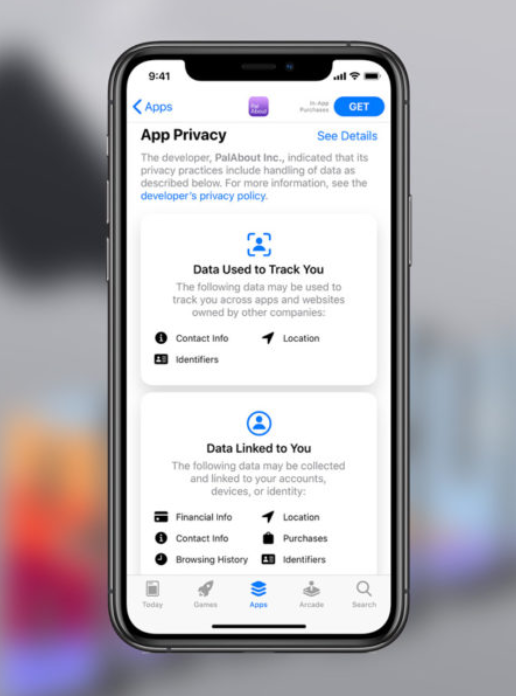 But while many industry commentators are focusing on the negatives, it's important to keep a sense of proportion. Issues around privacy and ad fraud have been with us for years. Perhaps this is the moment where we all put the consumer back at the heart of everything we do, and we use this as an opportunity to take our industry in a new direction. 
In the short term, ad companies and platforms affected by Apple's decision will need to evaluate exactly what they can offer advertisers in terms of transparency and measurement. If the industry is to change the way mobile advertising is measured and tracked, then it is no good pretending that the problem will go away. Being upfront and honest with advertisers is the first essential step in rebuilding trust.
In the longer term, I believe that ad networks will need to become more like Facebook and Google and build their own ecosystems of inventory and ad traffic which will allow them to still offer performance-based campaigns – but in a way that is more secure and privacy-orientated.
Ad companies which rely on buying user targeting data will find it difficult to continue to operate in a market where such data is much more lightly controlled, whilst ad companies who can build new targeting and measurement models on their own data will gain share. The net effect will be that only those companies which can scale their audience whilst meeting the high expectations around privacy and security will remain.
Our programmatic platform, Mintegral, has already built direct partnerships with thousands of publishers. As one of the very few independent third-party platforms with a large volume of historic data, we have already used machine learning to build ad targeting models that don't rely on the kind of 3rd party tracking which Apple's change will block. That's why we believe our unbiased and proprietary data can help our advertisers to continue to thrive under the new scenario.
Data security and privacy have always been important to us. Mobvista's different offerings from Nativex, Mintegral, and GameAnalytics have worked hard collectively to show that we can be trusted with the data our partners and customers rely on if they are to deliver the best possible ad experiences. As one of the largest mobile advertising technology platforms in APAC, we are committed to data protection and privacy by being fully compliant with GDPR, CCPA and COPPA, and we will shortly be SOC2 Certified. The security of the data we process is of the utmost importance to us.
I believe that, once the full effect of this change becomes clearer, we have the knowledge and technology to help us address this change to the industry. Importantly, as a business, we have always been agile, and this ability will be more important than ever in the coming year. 
Thankfully, over the years we've developed strong, collaborative relationships with our advertisers and measurement partners, and this will also help us navigate this period of change together.
So how can we address this new reality? As I say, it's too soon to have any certainty – the launch of iOS14 is not due until September. But there are some possible scenarios.
Apple's own tracking solution, SKAdNetwork, becomes the new industry standard.

Obviously, by removing the current attribution approach gives Apple an opportunity to introduce its own alternative, which it has. In the short term, this would seem the best course of action, as it will still allow ad networks to let advertisers know which ads resulted in desired actions – just not which specific devices or users have clicked through an ad to an install.

With attribution via SKAdNetwork Apple is also preparing for more advertisers to use Apple Search Ads – continuing its walled garden approach to the App Store. While this may create a simpler process for advertisers happy with Apple's ecosystem, it reduces choice and arguably removes the ability for ads to be personalized, reversing the trend of the last few years.

Alternative solutions, such as contextual targeting, emerge to replace the IDFA Even before Google announced it would be removing third-party cookies from its Chrome browser by 2022, contextual targeting has been suggested as a way to serve consumers ads in a way which is fully GDPR-compliant. Although contextual targeting cannot replace the detailed user profile possible with IDFA, I believe that advances in AI will give us much more sophisticated ways to understand the context of a user's actions and preferences, and still allow us to create targeted and personalised campaigns.

The industry embraces the death of IDFA and makes opt-in mandatory across the industry. While we focus on the decision by Apple to limit the use of IDFA, we don't know if Google will follow suit with its own tracking ID, GAID (Google Advertising ID). Could it be better in the long term to at least have uniformity, so that advertisers and app publishers (and consumers) benefit from a standardised approach? IDFA will then require users to opt-in, it's not unrealistic to think that apps which are heavily reliant on advertising revenue will make opting-in to ad tracking a requirement of using the app.

The industry innovates its way forward. This is not the first time that the mobile industry has faced upheaval. Apple stopped advertisers from using UDIDs to track consumers back in 2012, which created a similar outcry – but our industry found ways to innovate around the problem. We are already working with all of our attribution partners to find alternative ways to create a personalized experience, from fingerprinting to new Apple-compliant APIs.
Whilst Apple's move may appear deliberately disruptive, it has undoubtedly put users back in control of their own mobile experience. For companies and advertisers who share the same belief that advertising should be a positive, not a negative, experience – I believe these are the companies that can emerge from this moment stronger, by earning the trust and the attention of mobile users.
As an industry, we are all waiting to feel the full impact of the changes. But although things right now may be uncertain, I remain confident in our ability – and that of our companies and attribution partners –  to plot a path forward.