Welcome to our latest edition of the China Top Media Insider. Today we're going to take a look at Kuaishou which is preparing for an IPO on the Hong Kong Stock Exchange. We'll also look at Douyin's Creators Conference results, and we'll learn who the most popular phone brand in China is (spoiler: it's not Apple anymore). We have a lot to cover today so let's do get to it!
1. Kuaishou is preparing for a $5 billion IPO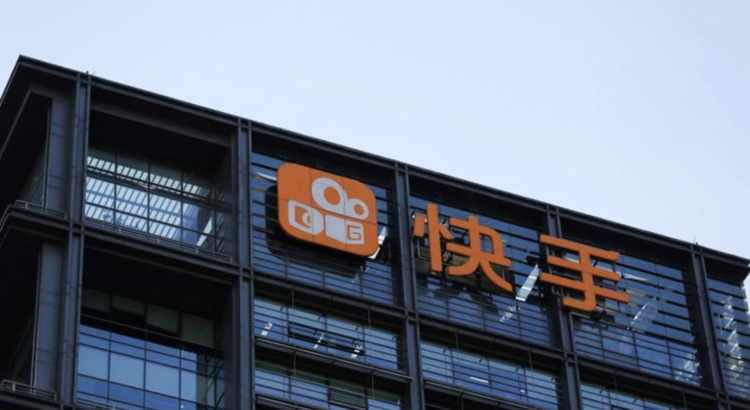 Image source: SCMP
Kuaishou, one of the most popular short-form video platforms in China, is preparing for an Initial Public Offering (IPO) which is very likely set to happen early next year. The company has apparently already hired investment bankers to get help with the listing process, so the wheels seem to already be in motion. The IPO could raise as much as $5 billion and raise the company's valuation to approximately $50 billion.
Headquartered in Beijing and backed by tech giants like Tencent and Baidu, Kuaishou has already raised over $4.4 billion in funding over eight rounds and it has recently unveiled its brand new look and slogan. According to the Hurun Global Unicorn Index 2020, Kuaishou is ranked 8th with a valuation of $28 billion. The company will most likely list on the Hong Kong Stock Exchange but regarding what percentage of shares it plans to offer to the public, this remains to be seen as the process is at a relatively early stage. Read more about this on SCMP.
2. Douyin holds second Creators Conference in Shanghai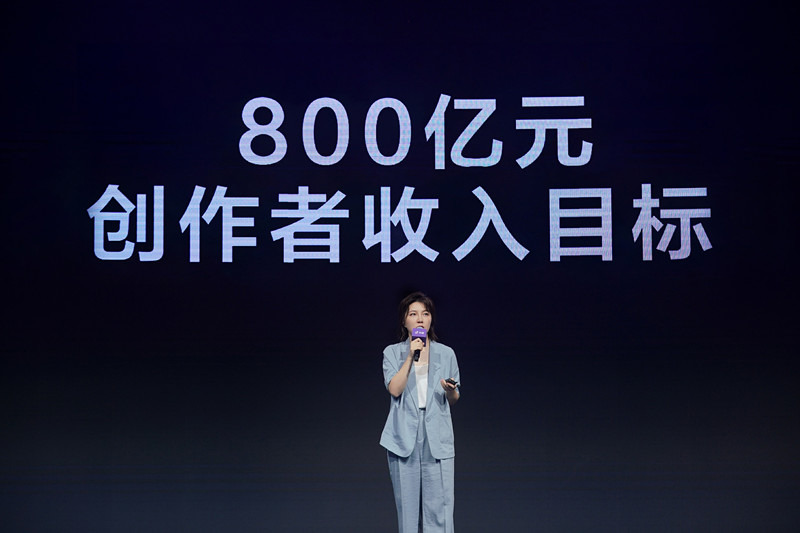 ByteDance Beijing CEO Zhang Nan at the Douyin Creators Conference
Image source: Yicai
China's no.1 short-form video platform Douyin has recently held its second Creators Conference in Shanghai. There, the company spoke about the plans to increase support for content creators on the platform – for context, approximately 22 million Douyin content creators earned over $6 billion in the last year, with the company hoping to double the double that amount in the next year.
Another interesting thing that was mentioned at the conference was that Douyin has managed to reach 600 million daily active users, as short videos and live-streaming content have become an increasingly important part of people's online habits. This comes after the news that Douyin is expanding its social commerce presence by partnering with Suning.com.
Douyin mentioned they plan to invest heavily in improved monetization channels for content creators, diversified income streams, and a stronger creator service platform. Read more about this conference on Yicai (Chinese).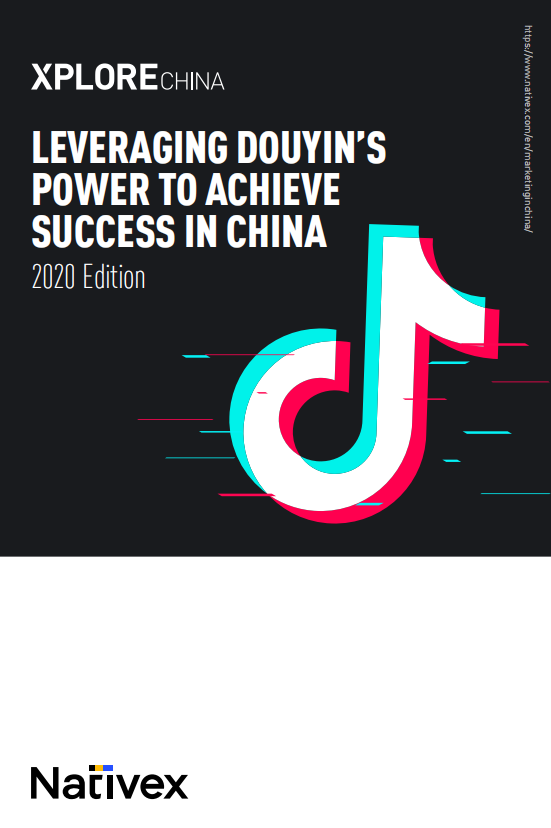 Douyin is China's largest short-form video platform. Find out how you can leverage its massive reach and powerful features to run successful mobile marketing campaigns in China.
1
DOWNLOAD EBOOK
⟶
3. Huawei overtakes Apple as China's largest smartphone brand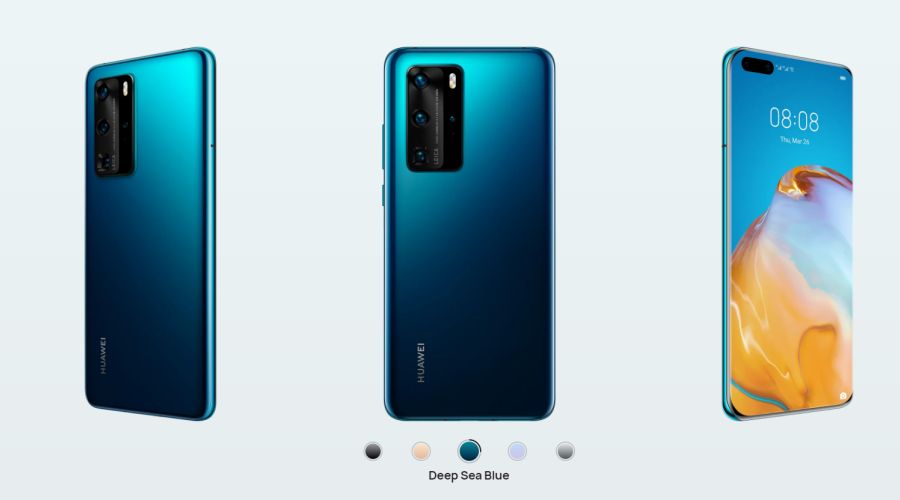 Image source: Huawei
According to recent data from QuestMobile, Apple's iPhone is no longer the most popular smartphone brand in China. China's Huawei is now the leading brand, accounting for over 26% of the country's smartphone market, with Apple slipping to 21%.
With China's Android ecosystem accounting for a significant portion of the market, it was probably only a matter of time before China's domestic players like Huawei, Xiaomi, Vivo or Oppo would take the lead. Huawei also had higher retention rates than Apple, as more than half of Huawei users who upgraded their phones decided to stay with the brand, versus 45% for Apple users. Read more about this report over at SCMP.
4. ByteDance pushing hard into gaming with 1,000 new job openings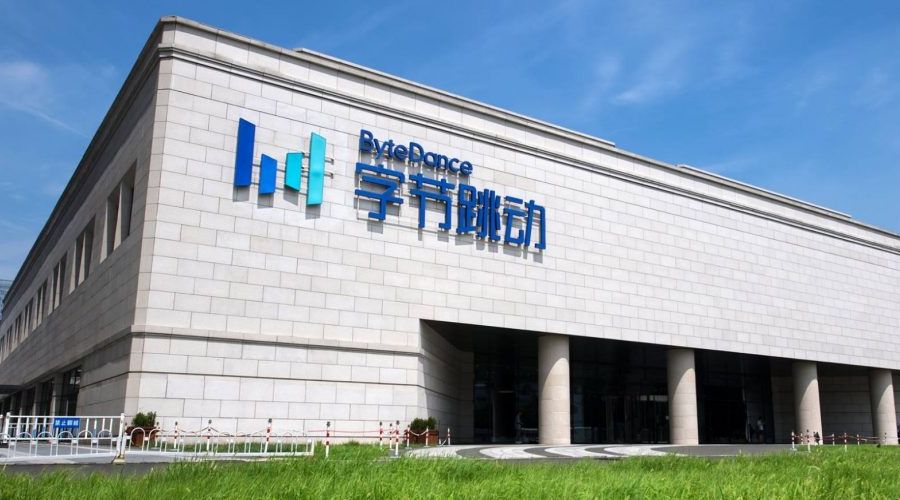 Image source: Kr-Asia
Douyin owner ByteDance is looking to invest heavily in its gaming division. The company has listed over 1,000 new gaming jobs over the coming year, including 700+ business-related roles and 200+ technical roles, most of them aimed particularly at university students.
ByteDance, which has recently expanded its reach into online learning, might not have a massive presence in the gaming space like Tencent or NetEase, but this move certainly looks like the company is interested in becoming a serious competitor in this market. With its massive social media market share, it's safe to say that this move seems quite smart, especially if we look at how Tencent managed to get a significant portion of its social users to also become paying gamers.
Following some recent high-profile hires from rival companies including Jason Fung, former Senior Director of Global eSports at Alibaba, this new wave of hires is looking to grow ByteDance's influence in the Chinese gaming scene. However, the company will most likely need to continue investing if they want to compete with the top gaming companies, most of which have over 10,000 people working on games. Read more about this on Yahoo.
Looking to launch your campaigns in China?
China's massive mobile market provides some incredible opportunities for advertisers around the world. All you need is the right partner – and we believe we can be that partner. At Nativex, our cross-cultural team has an unparalleled understanding of the Chinese mobile market – we are the team behind the XploreChina solution.
We are an authorized ad service provider for major media outlets including Bytedance (Douyin, Toutiao), Baidu, Tencent (WeChat), and Alibaba (UC). If you're looking to get your advertising campaigns into the world's largest mobile market, get in touch with the Nativex team today and we'll take your marketing ROI to the next level.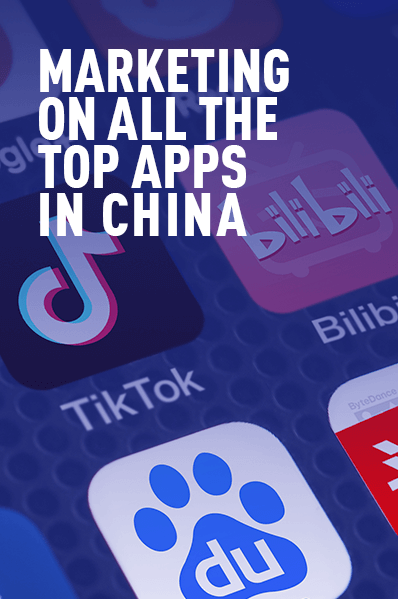 Looking to reach the largest mobile audience in the world? We'll help your campaigns get in front of hundreds of millions of users!
1
CONTACT US
⟶