Welcome to our latest edition of the China Top Media Insider. Today we're going to take a look at WeChat's latest product updates, Bilibili's social commerce improvements, but we're also going to talk about two hot topics in China: CEOs live streaming and the latest shows that have exploded in the Chinese pop culture recently. Ready? Let's go!
1. WeChat launches social commerce & short-form video features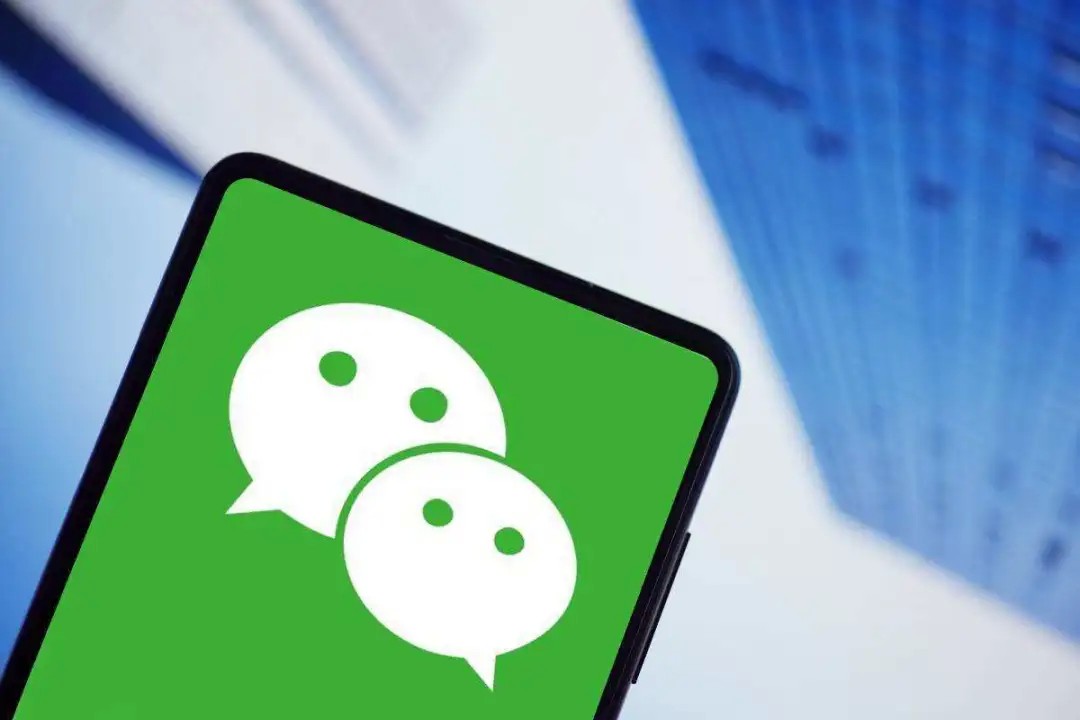 We previously wrote that WeChat reached over 1.2 billion global MAUs. It seems that this significant growth, which has been influenced by the massive number of people staying home these days, is helping the platform branch out into China's next big craze: social commerce.
WeChat recently launched its support for social commerce via its popular "Mini-Programs" section. This saw an increase of more than 90% in social commerce mini-programs, and that's just in April. And since social commerce and KOLs go hand-in-hand, WeChat also announced the launch of a Multi-Channel-Network (which is essentially a massive agency for China's online influencers) which will help KOLs and brands better leverage the power of social commerce. The original source is here (Chinese).
Another new feature that WeChat has just launched is called "Channels", which is where users can upload or watch short videos from their friends' lists and other recommended channels – think of it as a video-based newsfeed. This is essentially WeChat's answer to short-form video platforms like Douyin and Kuaishou, which have become extremely popular in China – and if that's where the users are, then that's where the advertisers will be.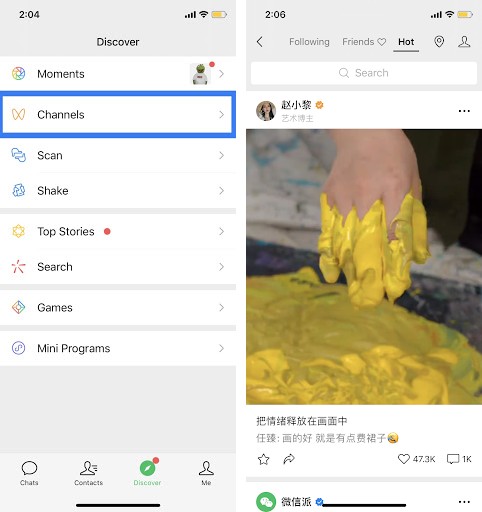 Left: WeChat Channels location in the app; Right: example of the Channels video feed
2. Bilibili adds in-app shopping functionality

Bilibili has shown incredible growth in the last year and we recently took an in-depth look at this platform which some call "The YouTube of China". In its latest product update, the platform joined the social commerce craze by adding shopping functionality straight from within the app. What this means is that users can watch their favorite live streams on Bilibili and if they see something they like, they can buy it straight away, without leaving the app.
This new feature is aimed at Bilibili's online influencers, who can become an immensely strong revenue stream for advertisers. A significantly smoother user journey, combined with the mass appeal that KOLs have, makes Bilibili an extremely attractive option, especially with social commerce becoming so popular in China. We know this because we've recently worked with an advertiser and we helped them run a KOL campaign on Bilibili to push their product. The results were great and we're confident Bilibili has massive social commerce potential – get in touch with our team if you're interested in running campaigns on Bilibili!
3. Top CEOs are jumping into live streaming
In a more interesting turn of events, some of China's top CEOs have started live streaming – that's right, CEOs live streaming. This is another step towards embracing the social commerce phenomenon in China, and by the looks of it, it's going really well. Luo Yonghao, CEO of smartphone company Smartisan Technology, was one of the first to start this live streaming trend, selling over 900,000 products worth $15.5 million and reaching over 48 million viewers in his first live streaming session on Douyin. Dong Mingzhu, president of Gree Electric, sold over $44 million worth of products on Kuaishou.
The trend caught on and more CEOs and senior leaders from some of China's largest tech companies jumped in the live streaming arena. In fact, on June 18th (China's Shopping Festival Day also known as 618), top executives from companies like Baidu, Huawei, Lenovo, NetEase, Gree, and more started live streaming on ecommerce platform JD.com to promote their new products.
NetEase CEO (center) live streaming on the 618 Shopping Day Festival. Source: Global Times.
4. What are China's hot topics that advertisers need to know about?
One of the most important things global advertisers need to know when entering China is how to localize their products as effectively as possible. In order to do that, one key ingredient is liaising with a local partner who knows how China's mobile ecosystem works – doing that increases the brands' chances of achieving success in the world's largest mobile market. This is why we decided to cover some of the hottest shows and series in China, so you can get a better understanding of the local pop culture and ensure your brand is relevant by implementing these topics into your messaging.
A new reality show in China got everyone talking.

MangoTV launched a new reality TV show featuring 30 female celebrities aged 30 and up. Think of it as something like X-Factor or China's Got Talent, but with some already established celebrities, and you can begin to see why it's becoming so popular. Read more

here

.
A new TV show where gender roles are swapped.

You know the original stories where the hero saves the princess and they live happily ever after? Well, this show, called "The Romance of Tiger and Rose" is doing things a bit differently: this time women rule and men are the ones who need rescuing. This show has defied social conventions and it's blowing up on Chinese social media platforms. Read more about it

here

.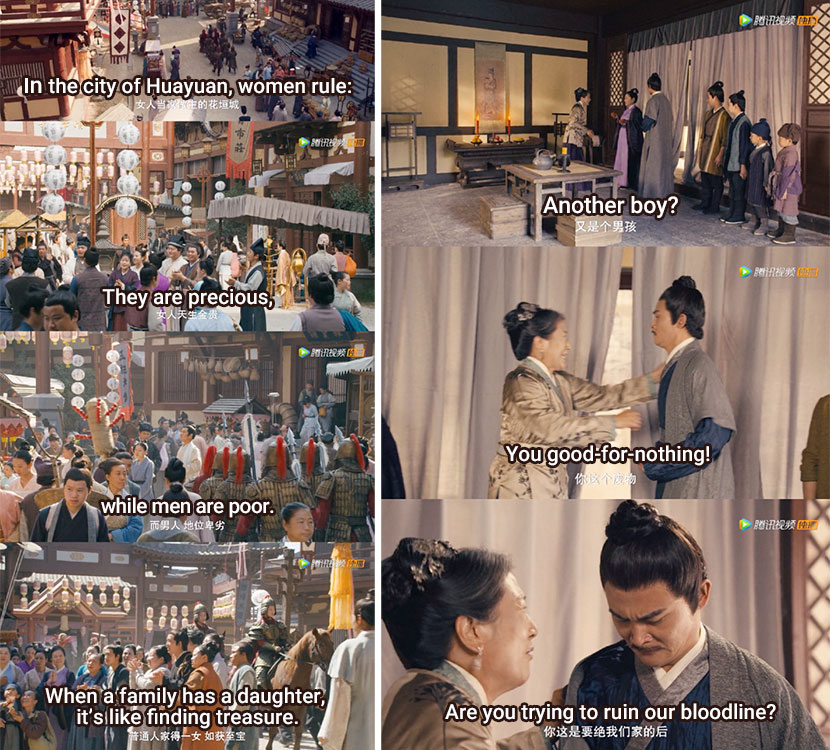 Scenes from "The Romance of Tiger and Rose". Source: Sixth Tone
Looking to launch your campaigns in China?
China's massive mobile market provides some incredible opportunities for advertisers around the world. All you need is the right partner – and we believe we can be that partner. At Nativex, our cross-cultural team has an unparalleled understanding of the Chinese mobile market – we are the team behind the XploreChina solution. 
We are an authorized ad service provider for major media outlets including Bytedance (Douyin, Toutiao), Baidu, Tencent (WeChat), and Alibaba (UC). If you're looking to get your advertising campaigns into the world's largest mobile market, get in touch with the Nativex team today and we'll take your marketing ROI to the next level.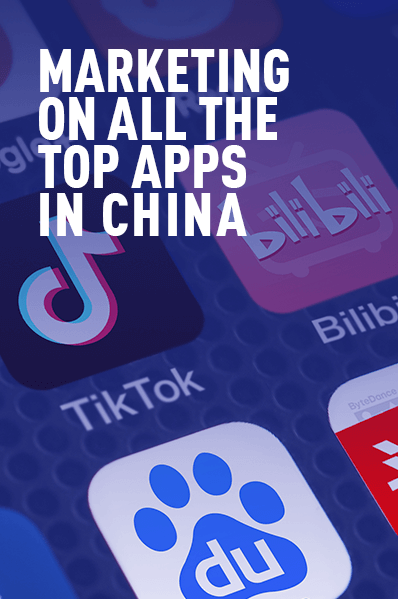 Maximize your campaign reach and boost your UA scale in China with Nativex today.
1
CONTACT US
⟶