Welcome to our latest edition of the China Top Media Insider. Today we're going to take a look at Alipay's latest feature, Kuaishou and JD's deal, the 2020 QuestMobile report, Alibaba's search for influencers and NetEase's newest hire. It's all here, so let's dive right in!
1. Live streaming is now available on Alipay
Alipay announced that they have added a new mini-program to their app that allows users to watch Taobao live streams. Taobao, Alibaba's flagship ecommerce site, has seen tremendous growth during the COVID-19 lockdown, with users flocking to Taobao Live to watch and shop online for any kinds of goods, from groceries to jewelry and more.

Merchants and applet developers can use the live streaming functionality through their Alipay Life accounts, where they can add features like coupons or various types of promotional discounts to their products.
By combining the live streaming functionality of Taobao Live with Alipay's core payment features, users are able to watch a stream, see something they like, and instantly buy it, making the entire end-to-end shopping experience significantly smoother for the users. If you can read Chinese, you can find out more about this over at IResearch.cn.
2. Kuaishou and JD have a deal, just in time for 618

Speaking of partnerships, popular short-form app Kuaishou just made a deal with ecommerce titan JD.com. Thanks to this partnership, Kuaishou users will be able to buy JD products without having to leave the video app.
This is a great move for two reasons. First of all, this will provide a significantly smoother shopping experience for Kuaishou users who buy products on JD.com. Secondly, this partnership happens just in time for 618, China's mid-year shopping festival, which saw over $31.5 billion worth of products sold on the JD.com platform in 2019. Kuaishou also launched a similar event called the 616 Quality Shopping Festival, so this partnership is a win-win for both platforms. TechNode had more details on this.
3. Latest QuestMobile report is out, mobile usage is up
QuestMobile, a Chinese data and research company, has just released its 2020 Mobile Internet Panorama Ecology report. There, the research company collected data around mobile device and app usage in the last year and the results are quite interesting, especially in the context of the COVID-19 lockdown. Let's have a quick look:
Monthly Active Users (MAUs): 1.16 billion (1.8% year-on-year growth)

Average monthly time spent on mobile devices: 144.8 hours (12.9% year-on-year growth)

Average number of apps opened: 23.7 (3.9 year-on-year growth)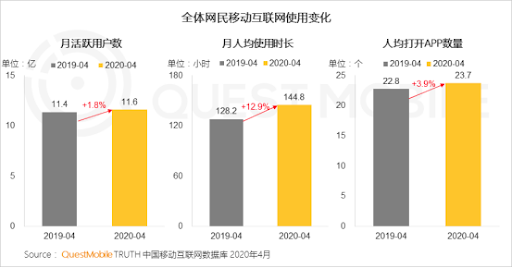 Monthly active users, monthly average mobile usage time, and average number of apps opened
The report also looked at China's Big 4 aka BATB (Baidu, Alibaba, Tencent, ByteDance) and the number of users their key apps gained in the last 2 years:
WeChat managed to get almost 1 billion Chinese users (we previously mentioned that

WeChat reached 1.2 billion users worldwide

)

Alipay went from around 555 million users in 2018 to 686 in 2020

Baidu had 391 million users in April 2018, now it has 511 million users

ByteDance's Douyin (the Chinese version of TikTok) showed impressive growth: from 240 million users (2018) to over 530 million today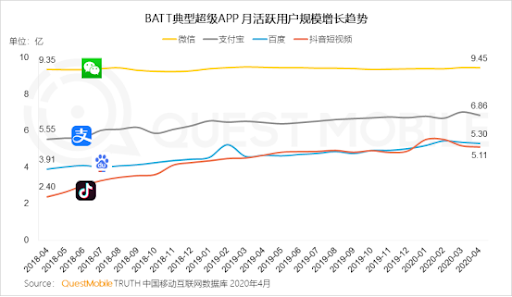 How China's BATB have grown over the last two years
You can read more about it on QuestMobile's WeChat page (Chinese).
4. AliExpress looking for 100,000 KOLs around the world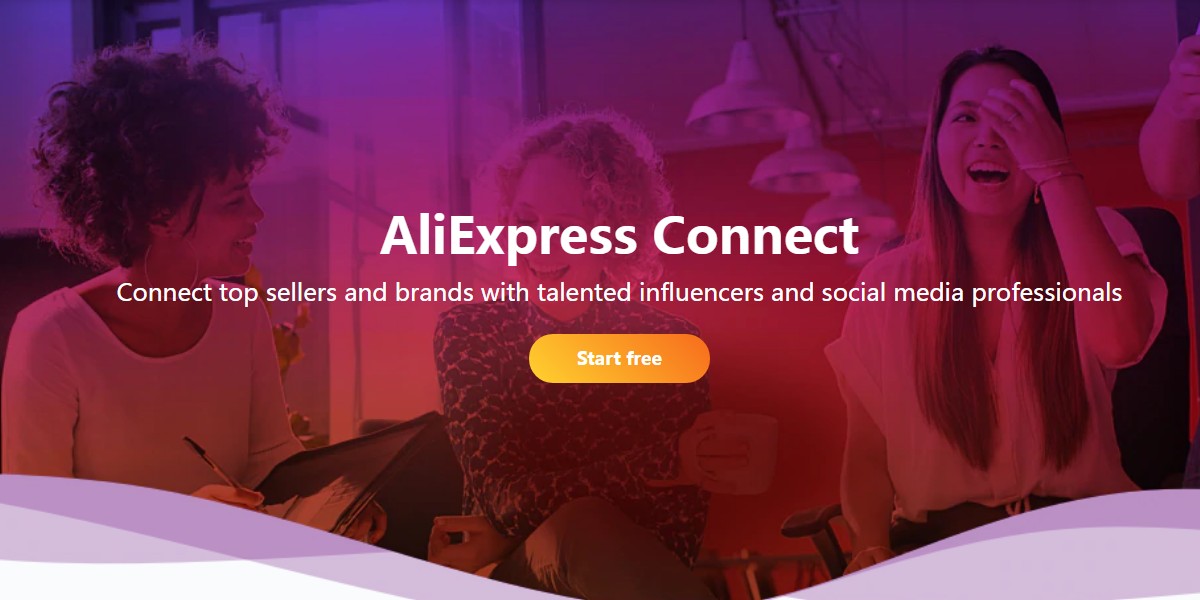 Alibaba's ecommerce platform AliExpress announced that they are looking for over 100,000 Key Opinion Leaders (KOLs), or online influencers, around the world in order to promote its global expansion. How is AliExpress going to do that? Through its newly launched AliExpress Connect platform, which basically matches online influencers with brands that are promoting their products on AliExpress.
According to TechNode, Wang Mingqiang, AliExpress General Manager said: "As e-commerce continues to grow and 'shoppertainment' reshapes the landscape and changes the way people shop online, influencers and content creators are playing a more important role in driving retail transformation and e-commerce success."
Wang also sees this move as something with social benefits, as it will provide "a great source of job creation and income, especially during the COVID-19 crisis." This could definitely be true and if done right, could help AliExpress build a global online influencer network which will help their efforts in reaching markets outside of China. Read more about this on TechNode.
5. NetEase's new hire is coming from Microsoft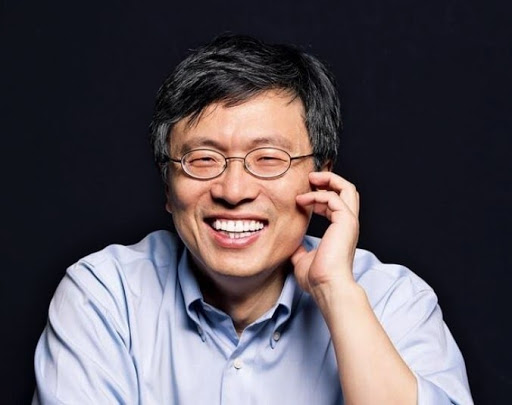 NetEase has just hired Microsoft's former Head of Artificial Intelligence department, Harry Shum, who will be chairman of the board for News Break, a popular news aggregator app backed by NetEase.
News Break is a news aggregator app with an "interest engine" which integrates search records with recommendation technology, and it has been doing significantly better than its competitor, ByteDance's TopBuzz app, which is reportedly looking for a buyer. News Break is particularly popular in the US market and it has over 23 million monthly active users, with more than 10,000 content providers that cover 20,000 local communities in the US.
Looking at App Annie data, News Break was the 3rd most downloaded iOS news app in the US, while TopBuzz wasn't even in the top 500, so those numbers pretty much say who won that battle. Read more about this on AbacusNews.
Looking to launch your campaigns in China?
China's massive mobile market provides some incredible opportunities for advertisers around the world. All you need is the right partner – and we believe we can be that partner. At Nativex, our cross-cultural team has an unparalleled understanding of the Chinese mobile market – we are the team behind the XploreChina solution.
We are an authorized ad service provider for major media outlets including Bytedance (Douyin, Toutiao), Baidu, Tencent (WeChat), and Alibaba (UC). If you're looking to get your advertising campaigns into the world's largest mobile market, get in touch with the Nativex team today and we'll take your marketing ROI to the next level.