Welcome to the latest edition of China Tech Express! Today we're going to take a look at Huawei's latest announcement about HarmonyOS 2. We'll also talk about Bilibili's new approach to private viewings and Red Packets, the latest stats around China's KOLs, and Tencent's latest video app aimed at the country's elderly user base. Lots of new stuff to cover so let's get to it!
1. Huawei releases HarmonyOS 2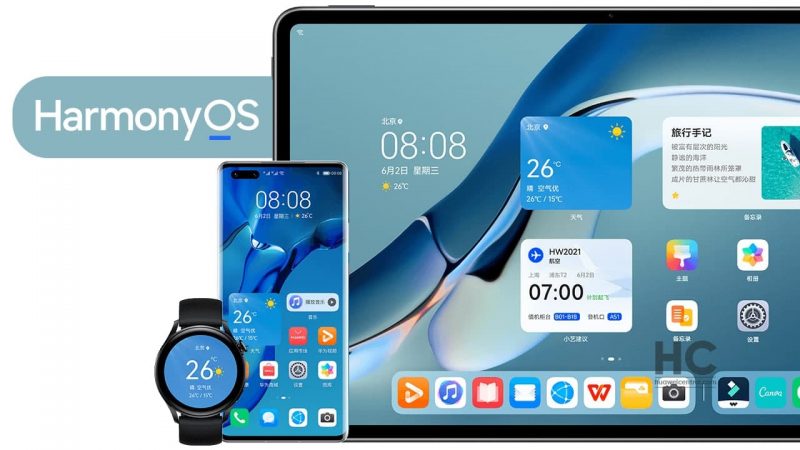 Huawei just announced the launch of its brand new operating system, HarmonyOS 2 at the 2021 Huawei China Ecological Conference. The new operating system aims to be an IoT platform according to the company, which will provide a common language for a wide range of devices, not just smartphones or tablets.
HarmonyOS 2 is going to be available across Huawei's recent models like the Mate 30 & 40, P40, Mate X2, and more. What's also interesting is that the company aims to have over 300 million devices on this new OS by the end of the year – 200 million Huawei devices and 100 million devices from third-party partners.
Huawei's decision to create an operating system different from iOS or Android is definitely an interesting one, considering it's the largest smartphone maker in China and runs the 3rd largest app store in the world. Here's what Richard Yu, CEO of Huawei Consumer Business Group said about HarmonyOS 2:
"HarmonyOS is completely different from Android and iOS. It is a microkernel-based, distributed OS that delivers a smooth experience across all scenarios. It has a trustworthy and secure architecture, and it supports seamless collaboration across devices. You can develop your apps once, then flexibly deploy them across a range of different devices."
Read more about Huawei's HarmonyOS on PanDaily.com.
2. Bilibili launching a new way to watch videos and send Red Packets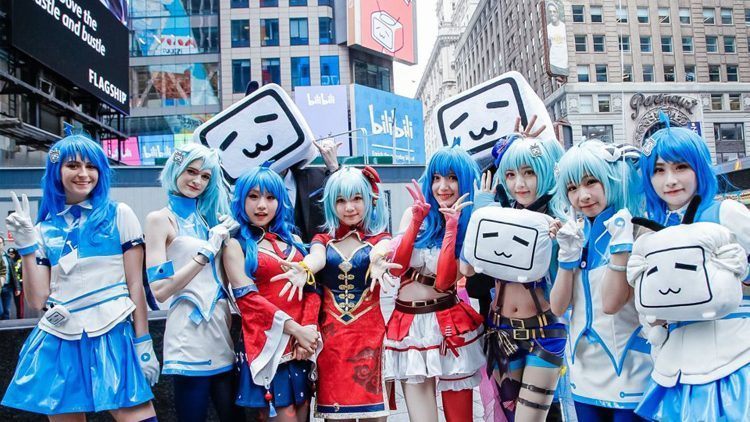 Following Bilibili's recent Q1 financial report which showed impressive results, the company has started rolling out 2 new features: private viewing and Red Packet sharing. The first one is essentially called "Projector Room" or "Watch Together" which allows users to watch movies together. This new feature can also be used via private rooms, so Bilibili users can basically create private movie nights and invite their online friends to join them – a great alternative to social gatherings, especially this year when social distancing is important.
The second feature is connected to this "Projector Room" feature, as it allows users from the same private rooms to send each other Red Packets – a very famous way to send gifts in China. These Red Packets contain Bilibili currency which users can then redeem and use on the platform.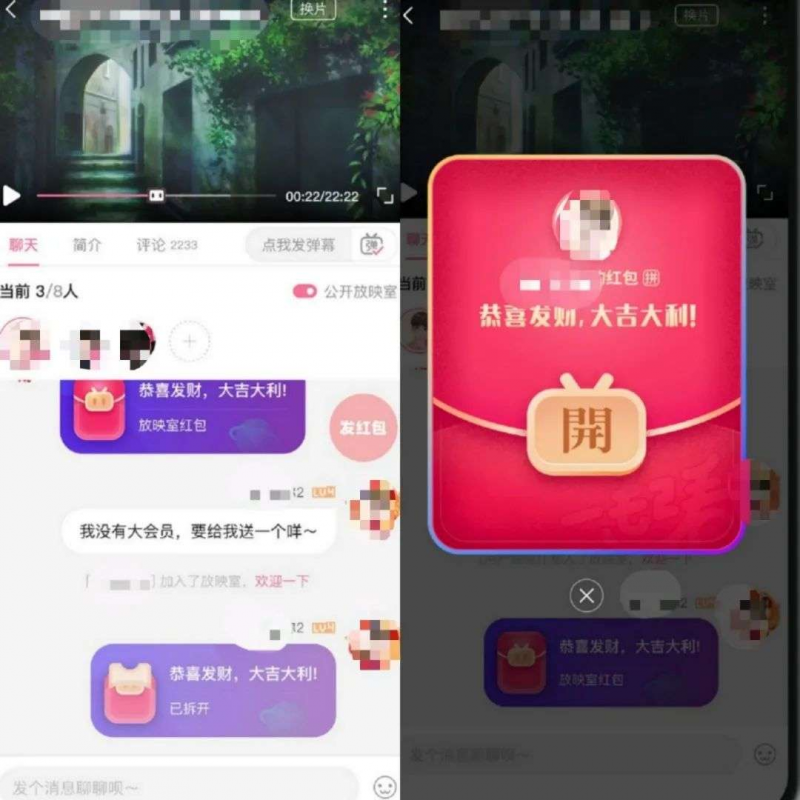 Sending and receiving Red Packets via Bilibili's "Projector Room" feature
These two new features will be gradually released across the whole country, with a few cities in China currently being able to try them. What's interesting to note is that back in January, Bilibili, which is basically "China's YouTube", applied for a patent around sending Red Packets via bullet comments, their flagship feature. The patent isn't live yet, but if/when that happens, it will most likely allow Bilibili content creators to acquire new users and improve their engagement on the platform.
Read more about Bilibili's new viewing and gifting features on 36kr.com (Chinese).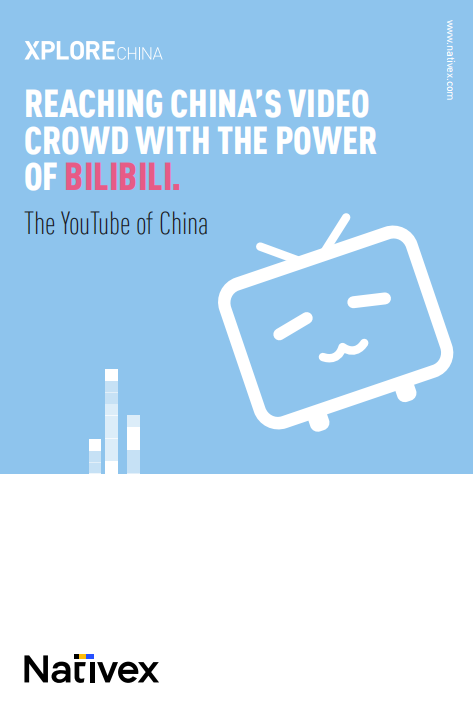 Nativex is a core ad agency for Bilibili. Learn more about Bilibili to maximize your campaign reach and boost your UA scale in China with our free ebook.
3. QuestMobile releases new insights about China's KOLs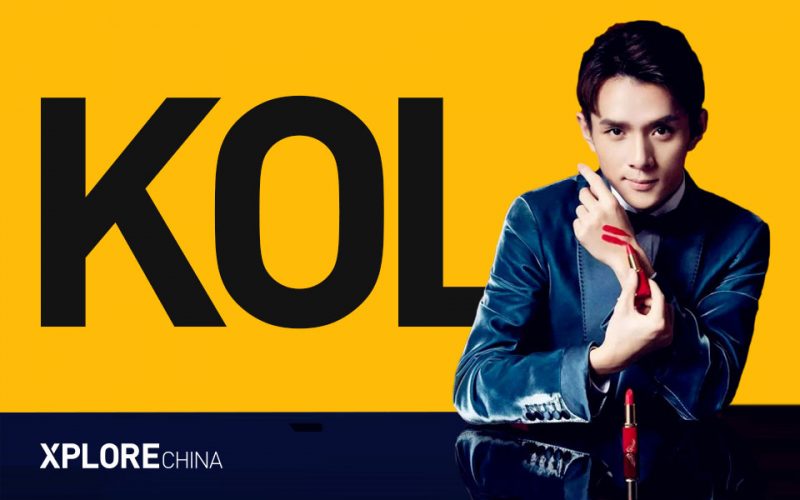 QuestMobile, a popular data intelligence company in China, has just released a brand new report aimed at China's KOLs. The data sheds new light on what is a multi-billion dollar industry that has grown incredibly fast in the last few years.
The report which includes data up to April 2021, takes a look at several key areas of the KOL ecosystem, including popular influencers, their platforms of choice, their fans, popular content types, and more. Let's take a look at some of this data:
1. Weibo, aka China's Twitter, has the highest KOL posting frequency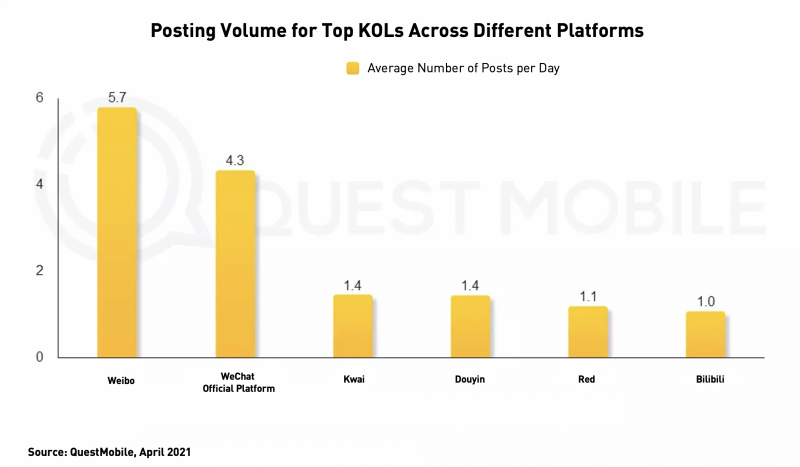 2. Douyin (China's TikTok) and Kwai are home to the biggest KOLs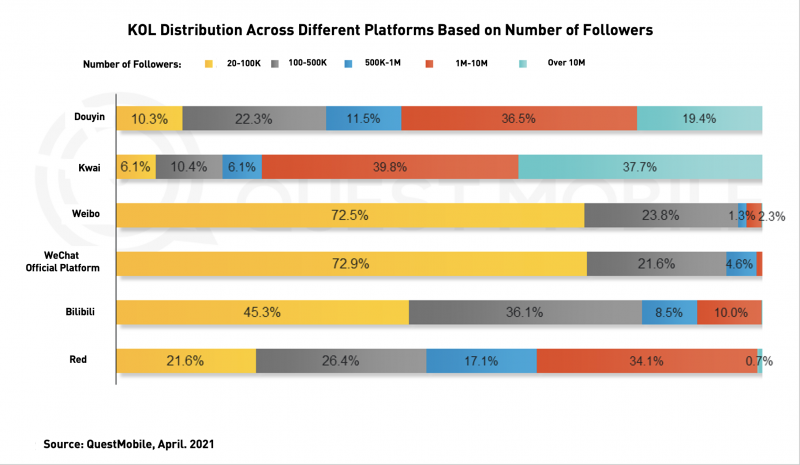 3. Bilibili (China's YouTube) is where Gen Z is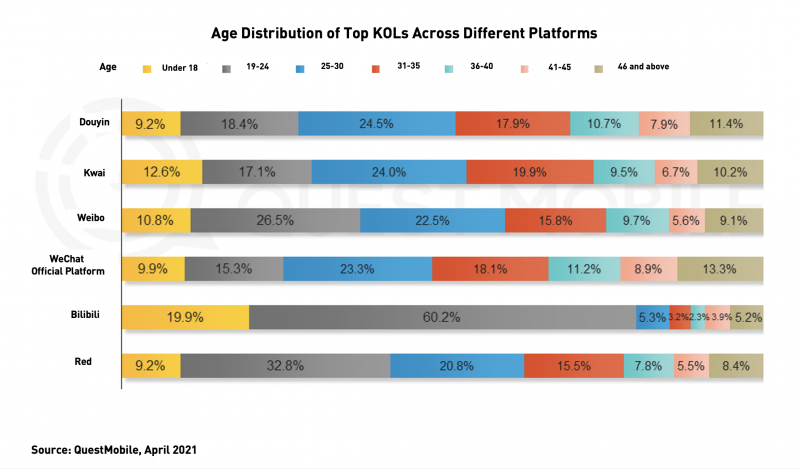 Some other interesting things from QuestMobile's report:
Douyin is the most popular platform for posts around music, dancing, movies, entertainment, and food

The most popular posts on Kwai are about pets, local life, and cute kids

Weibo is the main platform for celebrity-related content

RED is the so-called "she-commerce", aka e-commerce focused on beauty products, clothing, and photo editing

WeChat posts tend to be mostly in-depth and well-written, with a focus on education, finance, and economy

Popular Bilibili content is usually around esports, cartoons, comics, and funny memes
Read more about QuestMobile's latest KOL report on WeChat (Chinese).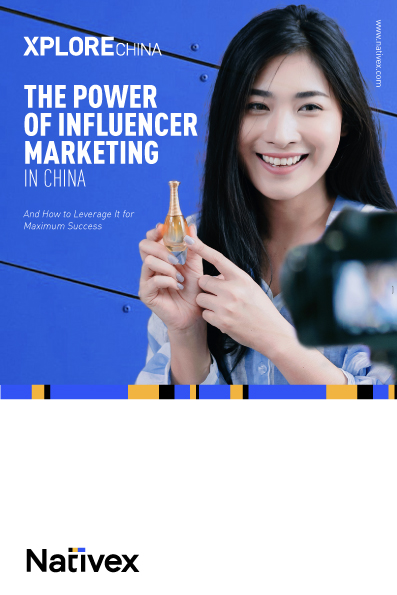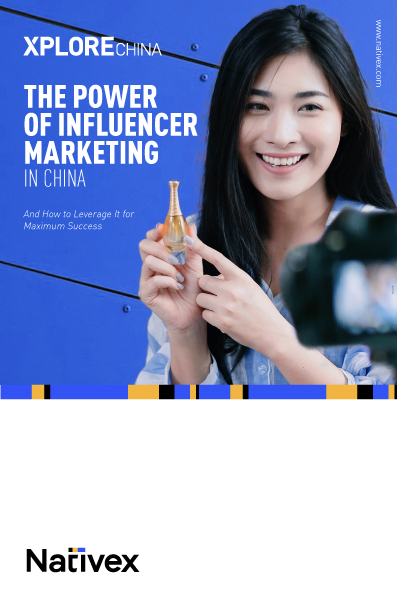 If you're looking to use influencers to achieve sustainable growth in the world's largest mobile market, contact us today! We'll create a KOL marketing strategy tailored to your budget and needs.
1
CONTACT US
⟶
4. Tencent launches new video platform aimed at elderly users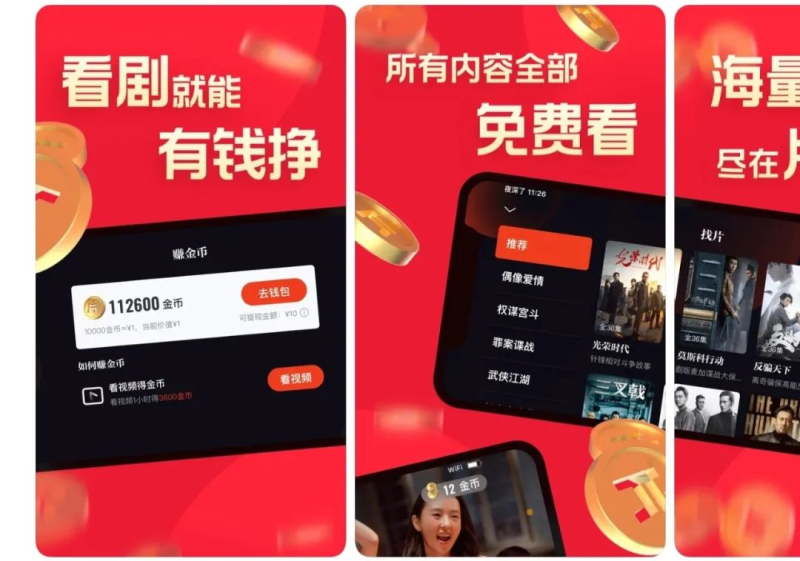 Tencent, one of China's Big 4 tech giants (Tencent, Alibaba, Baidu, ByteDance), has just launched a new video platform aimed at the country's elderly and rural users. The app is called Pianduoduo, which literally translates to "Lots of Videos" – not to be confused with Pinduoduo, a famous e-commerce platform in China.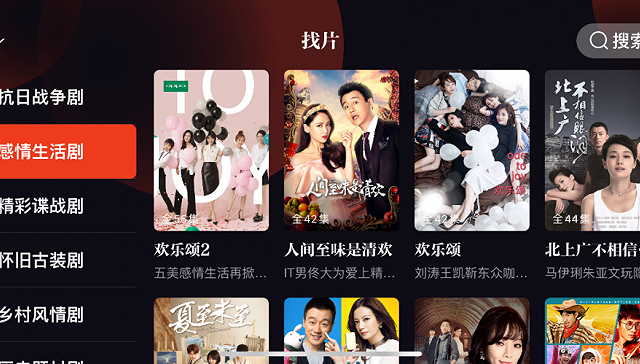 A look at Pianduoduo's classic movie catalog
This new video platform is free and its library focuses on classic movies and TV series, with an aim to cater to China's large elderly user base. With no other companies offering a similar product on the market, Tencent's Pianduoduo is essentially the first one targeting this significant segment of the Chinese population.
Read more about Tencent's new video platform Pianduoduo on PanDaily.com.
Looking to launch your campaigns in China?
China's massive mobile market provides some incredible opportunities for advertisers around the world. All you need is the right partner – and we believe we can be that partner. At Nativex, our cross-cultural team has an unparalleled understanding of the Chinese mobile market – we are the team behind the XploreChina solution.
We are an authorized ad service provider for major media outlets including Bytedance (Douyin, Toutiao), Baidu, Tencent (WeChat), Bilibili, Zhihu, and more. If you're looking to get your advertising campaigns into the world's largest mobile market, get in touch with the Nativex team today and we'll take your marketing ROI to the next level.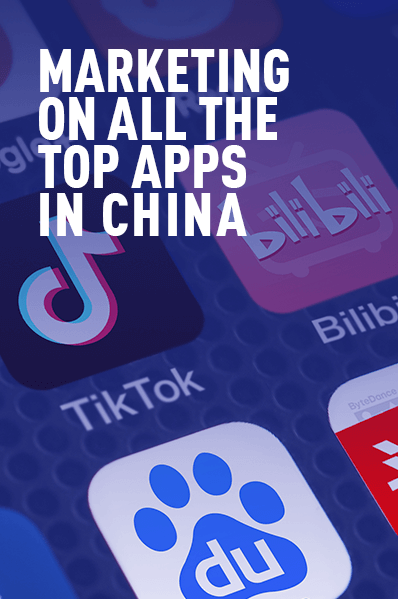 Looking to reach the largest mobile audience in the world? We'll help your campaigns get in front of hundreds of millions of users!
1
CONTACT US
⟶