Welcome to the latest edition of China Tech Express! Today we're going to take a look at Douyin's two new features: "Shake" and "Virtual Business Card". We'll also talk about ByteDance's new Music Business Unit, as well as a new data privacy law being introduced in China. Ready? Let's go!
1. Douyin adds "Shake" and "Business Card" features
ByteDance's flagship app Douyin has just launched two new features. The first one is called "Douyidou" and it's a social feature – this basically allows users to shake their phones to find other people in their area using this feature, which should help Douyin users find new friends locally in a more fun, interactive way.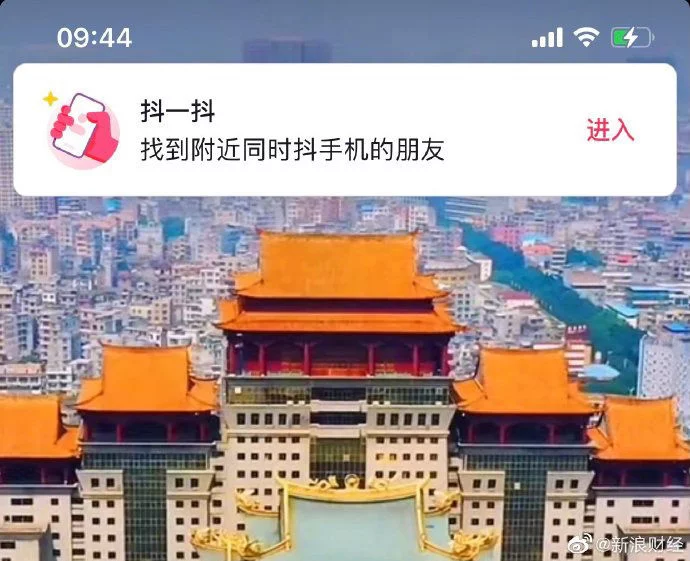 An example of a notification promoting the new "Douyidou" feature
Douyin also launched a UA campaign to boost awareness of this new feature: people using this new feature will be randomly selected to get coupons that they can use on Douyin purchases.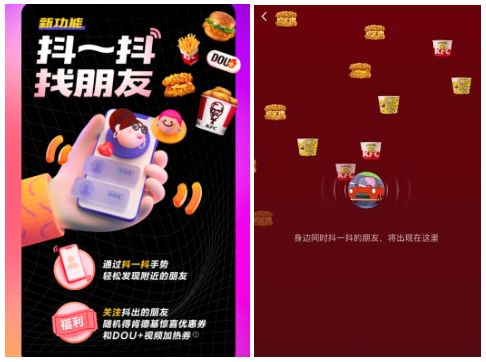 Left: a poster promoting the new "Douyidou" feature
Right: users can get KFC coupons via this new feature
This new feature which is similar to WeChat's "Shake" seems to be in line with Douyin's recent plans – if you remember, the app recently added new shopping features and it also launched its own payment method called Douyin Pay.
The second new feature is a virtual "business card" for commercial users on Douyin. This new feature allows small e-commerce business owners on Douyin to display their avatar, name, position, and company name in a more professional way than before. These virtual "business cards" can then be shared in chat which should help with establishing business connections, facilitating sales, and increasing transparency.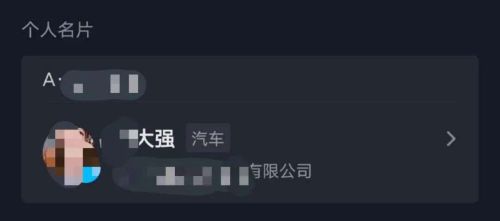 An example of a new business card for Douyin commercial users
Read more about Douyin's new features on 36kr.com (Chinese).
2. ByteDance working on a Music Business Unit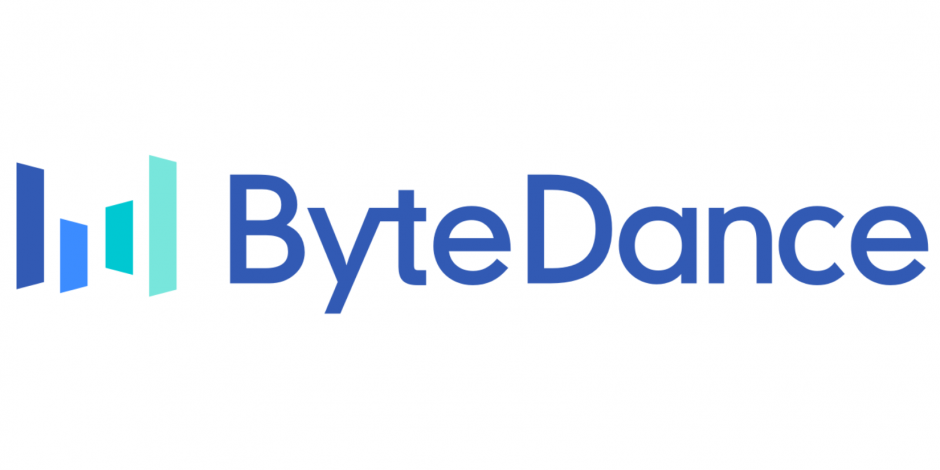 Douyin's parent company, ByteDance, is apparently investing significant efforts into building a Music Business Unit. The details are pretty fresh, so at the moment it's not known whether that means we'll see a dedicated music app, similar to the recent news that ByteDance is working on an e-commerce app.
What we do know is that ByteDance positioned its flagship app Douyin as a music-based short-form video social platform. With music being a key part of successful short-form video platforms, combined with the fact that music copyright costs and potential issues are growing, it makes sense to see ByteDance make this move.
Another interesting opportunity this new Music Business Unit could open is around music exclusivity: it's quite likely we'll see musicians become exclusive music creators for Douyin in the future and start promoting their albums there first.
Read more about ByteDance's new Music Business Unit on Ifeng.com (Chinese).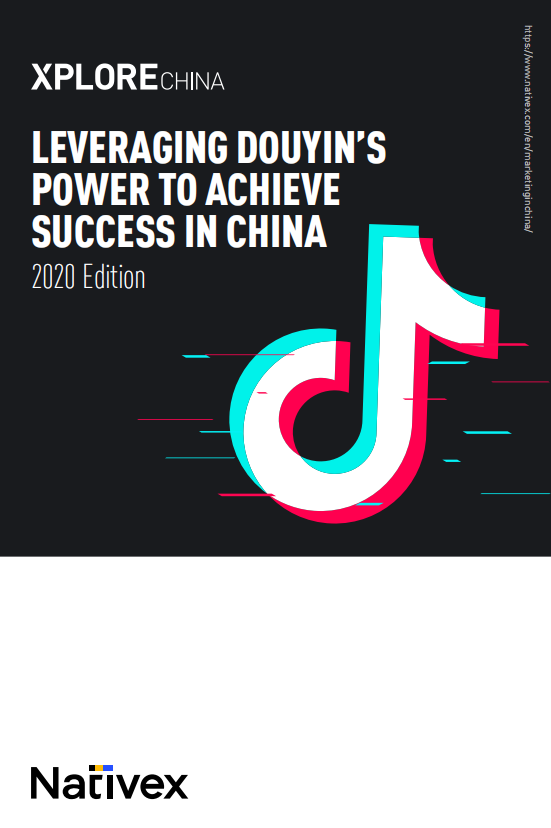 Douyin is China's largest short-form video platform. Find out how you can leverage its massive reach and powerful features to run successful mobile marketing campaigns in China.
1
DOWNLOAD EBOOK
⟶
3. China to implement new information protection law
It looks like China is looking to tackle data privacy issues with a new bill that will address some of the Chinese tech giants' user data processing practices. Named the "Personal Information Protection Law", this bill has been submitted for review to China's top legal forum – a second reading of this proposal is happening this week.
This new bill is proposing new rules for China's internet users, as well as the country's internet companies processing their data. This bill will target large companies that manage massive amounts of data across different areas, which basically includes a lot of personal user data.
The draft law would make companies set up independent bodies in charge of seeing how user data is acquired, stored, and used. Another interesting thing is that this potential new law will also require companies to not force users to provide their data, while also making it convenient for these users to withdraw consent around their data being collected.
Read more about China's newly-proposed data privacy bill on Pandaily.com.
Looking to launch your campaigns in China?
China's massive mobile market provides some incredible opportunities for advertisers around the world. All you need is the right partner – and we believe we can be that partner. At Nativex, our cross-cultural team has an unparalleled understanding of the Chinese mobile market – we are the team behind the XploreChina solution.
We are an authorized ad service provider for major media outlets including Bytedance (Douyin, Toutiao), Baidu, Tencent (WeChat), Bilibili, Zhihu, and more. If you're looking to get your advertising campaigns into the world's largest mobile market, get in touch with the Nativex team today and we'll take your marketing ROI to the next level.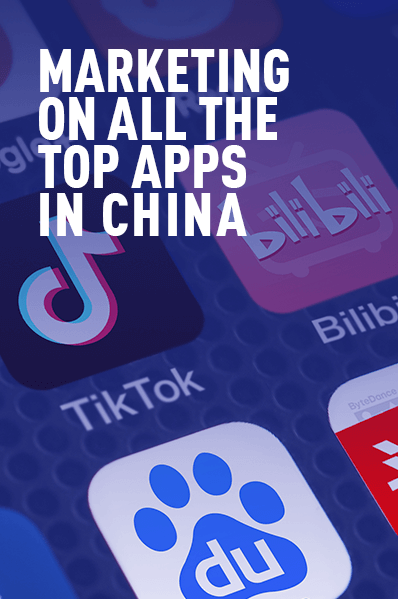 Looking to reach the largest mobile audience in the world? We'll help your campaigns get in front of hundreds of millions of users!
1
CONTACT US
⟶