Welcome to the latest edition of China Tech Express! Today we're going to talk about ByteDance's move into the food delivery service. We'll also look at WeChat's new update, changes to ad displays on Chinese apps, and Xiaomi's latest sales results. Let's get to it!
1. ByteDance is moving into the food delivery sector
China's tech giant ByteDance is apparently looking to enter the food delivery business after it's reportedly launched an internal test for a mini program called "Xingdong Waimai" that will live inside the Douyin app. 
The mini program's name loosely translates to "eat what you love" and is being developed by Beijing Weibo Vision Technology Co., Ltd., which is also the main operator behind Douyin. This news comes after we recently mentioned that ByteDance was prioritizing its music products.
A quick look at ByteDance's food delivery mini program. The left side has a note saying that this is for internal testing only
Not much is known about the mini program at the moment, but it seems that this will be launched soon and it will start in China's tier 1 and tier 2 cities. Douyin will soon start inviting food and beverage companies already active on its app to take part in the integration process.
Given Douyin's massive reach in China, combined with the rise in demand for food delivery, this move does make sense so let's see when ByteDance actually plans to roll it out. Read more about ByteDance's plans to enter the food delivery sector on 36kr.com (Chinese).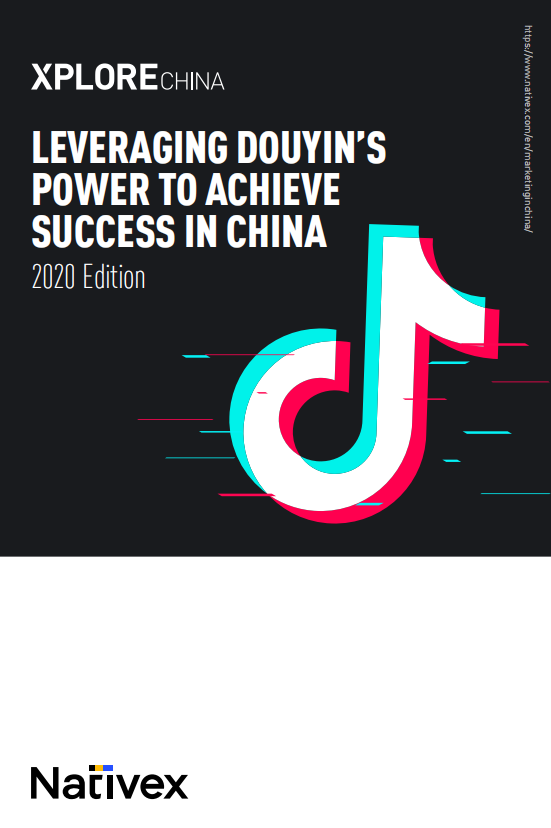 Douyin is China's largest short-form video platform. Find out how you can leverage its massive reach and powerful features to run successful mobile marketing campaigns in China.
1
DOWNLOAD EBOOK
⟶
2. WeChat's new update adds new features
WeChat has just released a new version of its app, which comes after we talked about its new e-commerce mini program. With several new features and improvements, version 8.0.9 has two key features that are worth talking about:
1. Multi-device support. WeChat now allows users to stay logged in on up to three devices (smartphone, tablet, computer) at the same time. Users can also transfer files between devices and they can mute phone notifications while using WeChat on their computer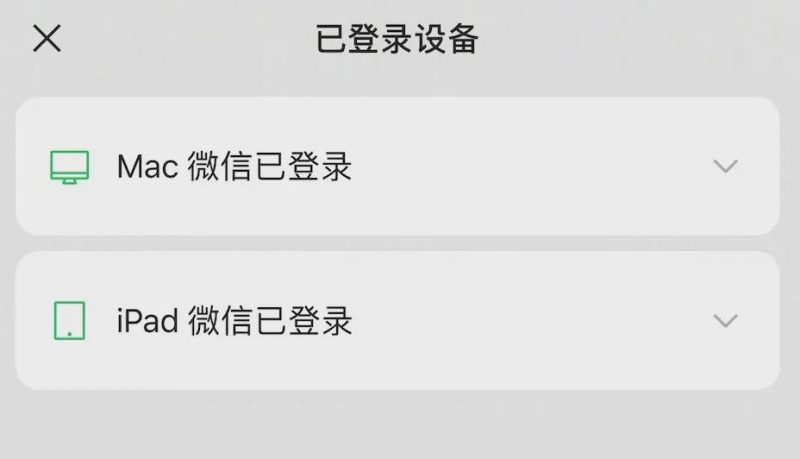 Users can see which devices they are logged into besides their app
2. New 'special' group member feature. This feature allows users to select up to 4 members of a group that is set to Do Not Disturb mode and receive message notifications from those special users. Particularly useful for large groups where you might not need to see notifications except for some specific people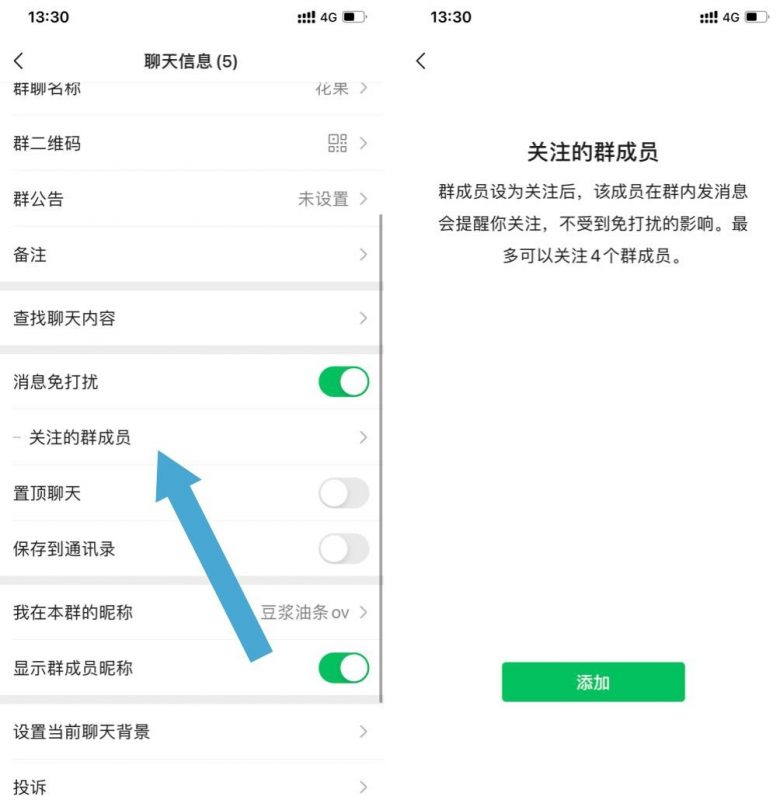 If you mute notifications from a group (see arrow) you will then have an option underneath to choose which group members can have this special status and not be muted
The new version also added several other usability improvements like allowing friends to play songs set in their friends' statuses, including images and emojis into quoted messages, and a new icon for the Share button. Learn more about these changes on MiNews.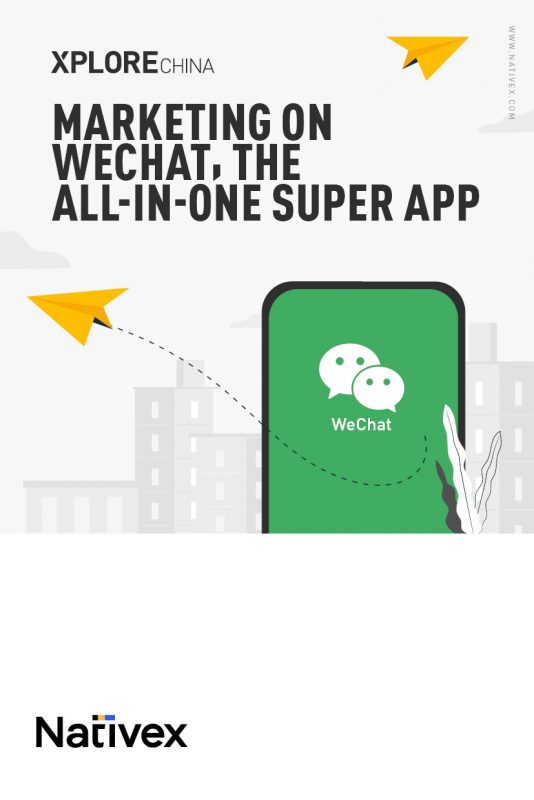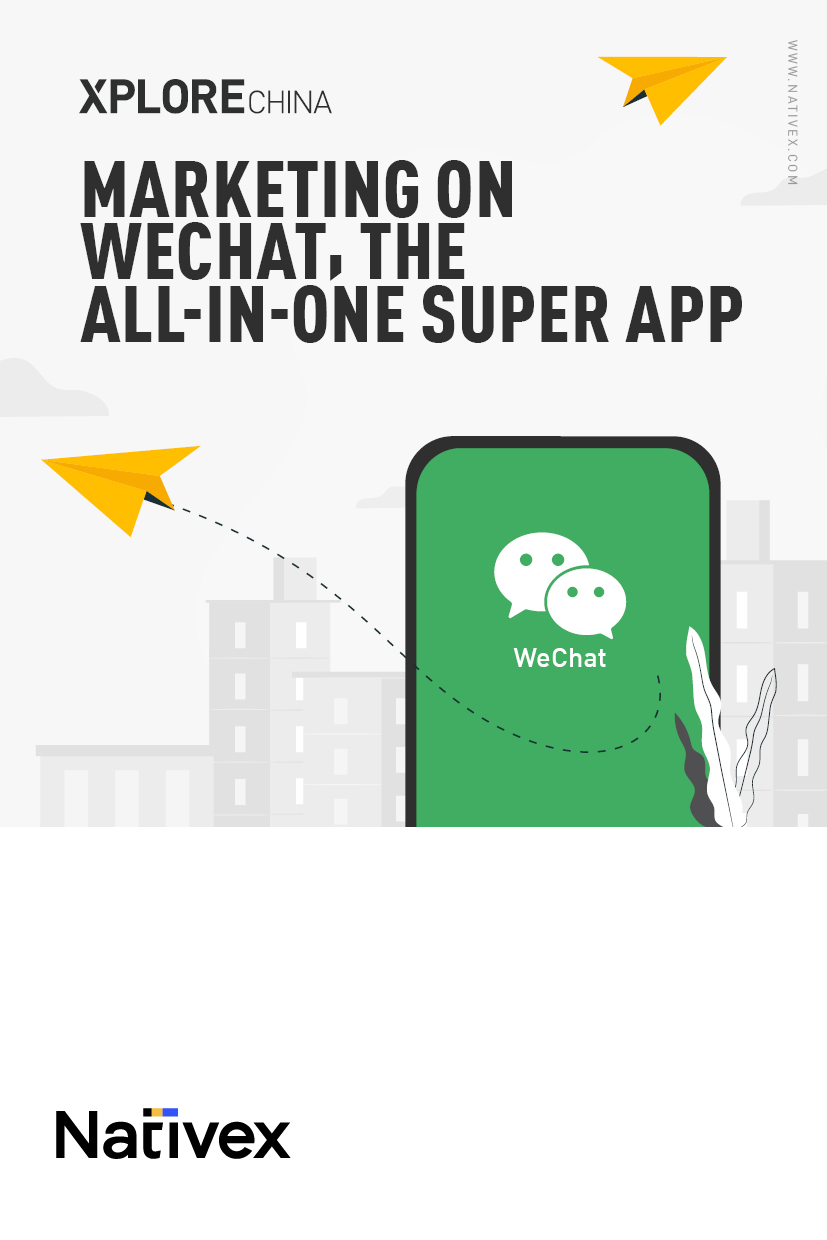 Check out our latest ebook where we take a look at China's number 1 super app, WeChat, and how to leverage it successfully across your campaigns.
1
DOWNLOAD EBOOK
⟶
3. Alibaba apps to remove ads from their apps' start screens
On July 8th, China's Ministry of Industry and Information Technology (MIIT) announced that they will push for removing misleading or excessive ads from the apps' start screens due to a rise in consumer complaints about this practice in Q2 2021.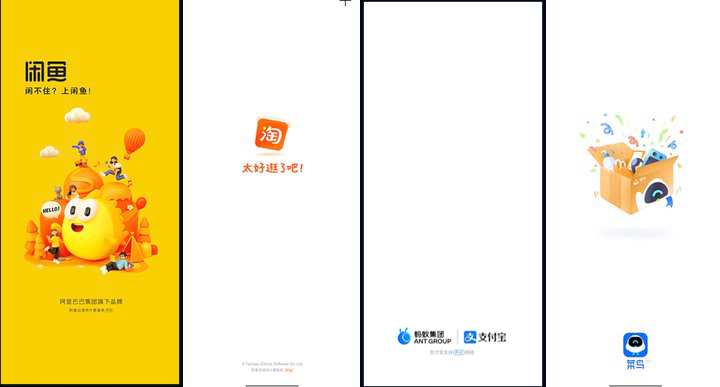 Some of the apps who stopped using ads on app start-up. Left to right: Xianyu (second-hand trading), Taobao (e-commerce), Alipay (payments), Cainiao (mail)
Taobao, Alipay, Xianyu, and Eleme are some of the apps that have started removing ads from their apps' start screens, with 68 other companies like Baidu, Tencent, ByteDance, Weibo, and iQiyi following suit. More companies are expected to update their ad display practices in the near future.
Other in-app ads will not be affected by this decision but this is seen as a big win in terms of usability for the Chinese users. Read more about these changes on PanDaily.com.
4. Xiaomi overtakes Apple, becomes 2nd largest smartphone vendor in the world
Smartphone vendor Xiaomi has just hit a massive milestone, becoming the second-largest smartphone vendor globally after surpassing Apple in Q2 2021. Xiaomi now has 17% of the global smartphone market, with market leader Samsung sitting at 19% market share.
With an annual growth of 83%, Xiaomi saw massive success outside its home country China, with shipments in Western Europe increasing by 50%, while markets like Latin America and Africa saw incredible growth of 300% and 150% respectively.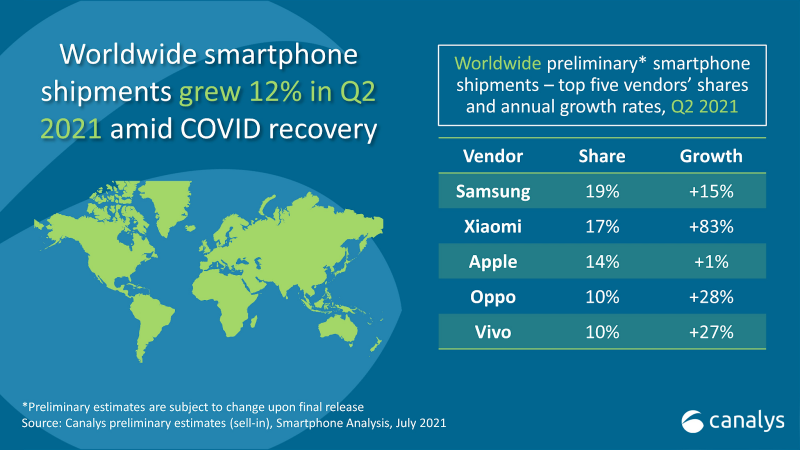 A quick look at the smartphone shipments in Q2 2021 shows Xiaomi making huge progress
Looking at these recent results, it's safe to say that Xiaomi is quickly shifting from a challenger to a market leader, so it will be interesting to see if the company can maintain its position and maybe even threaten Samsung's domination. Read more about Xiaomi's recent milestone on Canalys.com.
Looking to launch your campaigns in China?
China's massive mobile market provides some incredible opportunities for advertisers around the world. All you need is the right partner – and we believe we can be that partner. At Nativex, our cross-cultural team has an unparalleled understanding of the Chinese mobile market – we are the team behind the XploreChina solution.
We are an authorized ad service provider for major media outlets including Bytedance (Douyin, Toutiao), Baidu, Tencent (WeChat), Bilibili, Zhihu, and more. If you're looking to get your advertising campaigns into the world's largest mobile market, get in touch with the Nativex team today and we'll take your marketing ROI to the next level.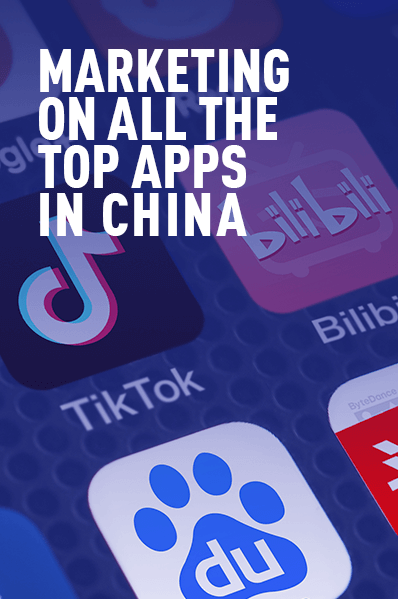 Looking to reach the largest mobile audience in the world? We'll help your campaigns get in front of hundreds of millions of users!
1
CONTACT US
⟶